Community Relations
Inspiring Good Energy
As a company and a corporate family, we at SOLV Energy believe that it's our duty to participate in the betterment of our communities. We believe in building better responsibly, and we do so through our commitment to economic and workforce development, philanthropy, safety, health and wellness, innovation, collaboration, and ensuring we are environmentally conscious in all our operations. Community Relations is not merely a department; it is the very DNA of our organization.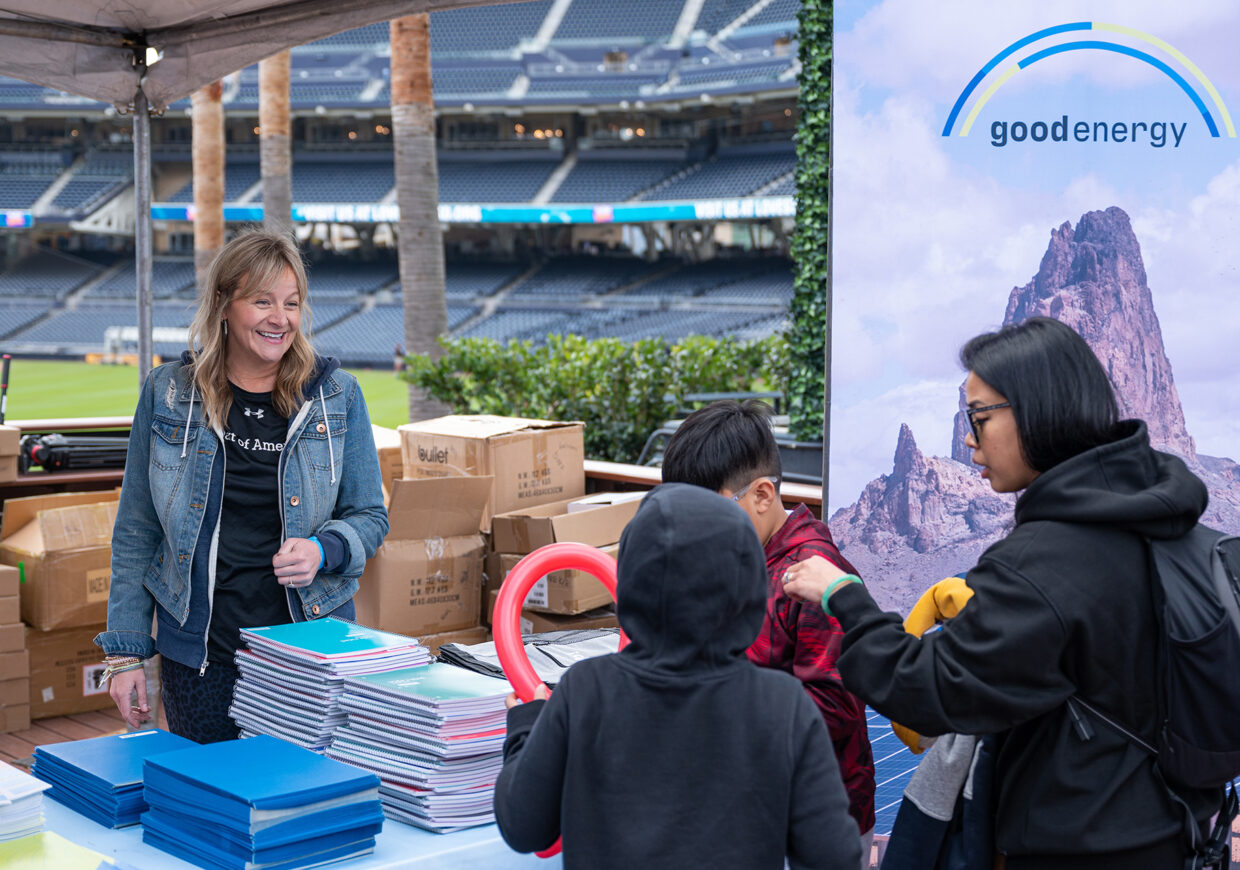 Featured Initiative
Skip the Grid
Our commitment to the Navajo Nation began in 2019, partnering with the Navajo Tribal Utility Authority (NTUA) to bring clean power to 43 resident's homes across the reservation, spanning over 27,000 square miles throughout Arizona, Utah, and New Mexico.
SOLV Energy now partners with Heart of America and Cal Poly San Luis Obispo to bring electricity to students across Navajo Nation through our collaborated project, Skip the Grid.
Skip the Grid brings all three partners to Navajo Nation to power the homes of Navajo students who live without electricity in their home, identified by local school districts and their staff. Cal Poly SLO students install Goal Zero solar systems (400-watt panel, 1000-hour battery, & 2 lights) into homes, bringing enough clean power to support small devices, lights, and refrigeration.
Featured Initiative
Climate Controller Patch Series
SOLV Energy partnered with Girl Scouts San Diego to introduce a five-part patch program to promote STEM education for girls and young women. The program promotes sustainability through simple, educational activities focusing on food rescue, trees, ocean protection, solar energy, and water conservation.
The first patch in the series, Food Rescue, was released in 2020 in collaboration with Feeding San Diego. The patch and lesson were developed to teach girls the connection between food waste, hunger, and climate change, and provide a toolkit that enables them to share what they learn with family and friends. The Food Rescue patch can be earned several different ways, including by volunteering at Feeding San Diego.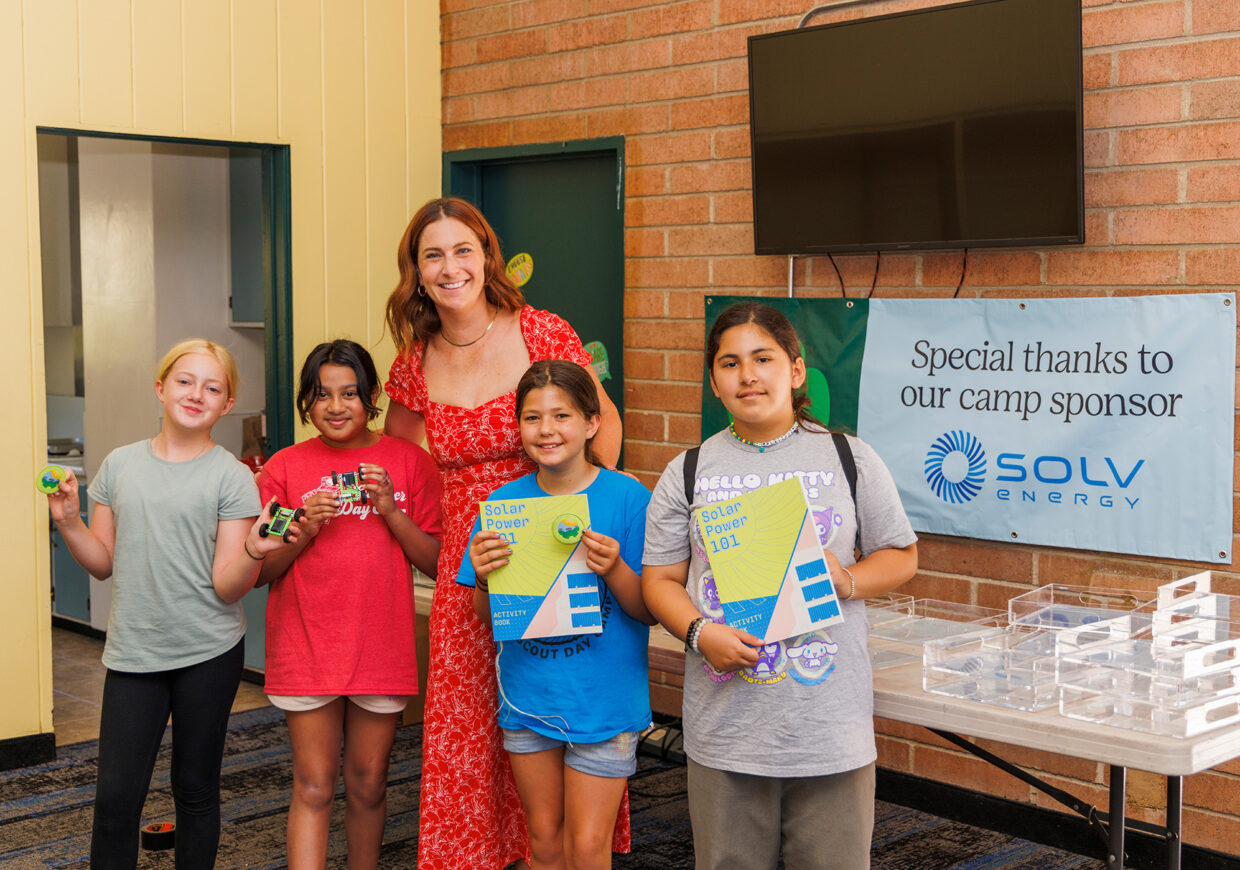 Featured Initiative
Stratford School Transformation
SOLV Energy joined forces with CIM Group and Heart of America to coordinate a transformation of the library, teachers' lounge and student resource space at Stratford Elementary School in Stratford, California. As an EPC contractor on CIM Group's Westlands Solar Park project, we share a mission to support growth in communities not only by providing sustainable energy solutions but also by partnering with nonprofits to support educational and environmental programs.
The project's focal point was the creation of the school's two new libraries, one for kindergarten through third grade, and one for fourth through eighth grade. A diverse collection of over 360 books further enriches the learning experience, as well as work to update outdoor murals. The modernized spaces stand as a testament to the power of community partnership and the positive impact it can have on education.
Partners in Good Energy
We are proud to work with non-profit and industry partners who align with efforts that are most important to us and the communities we work in.