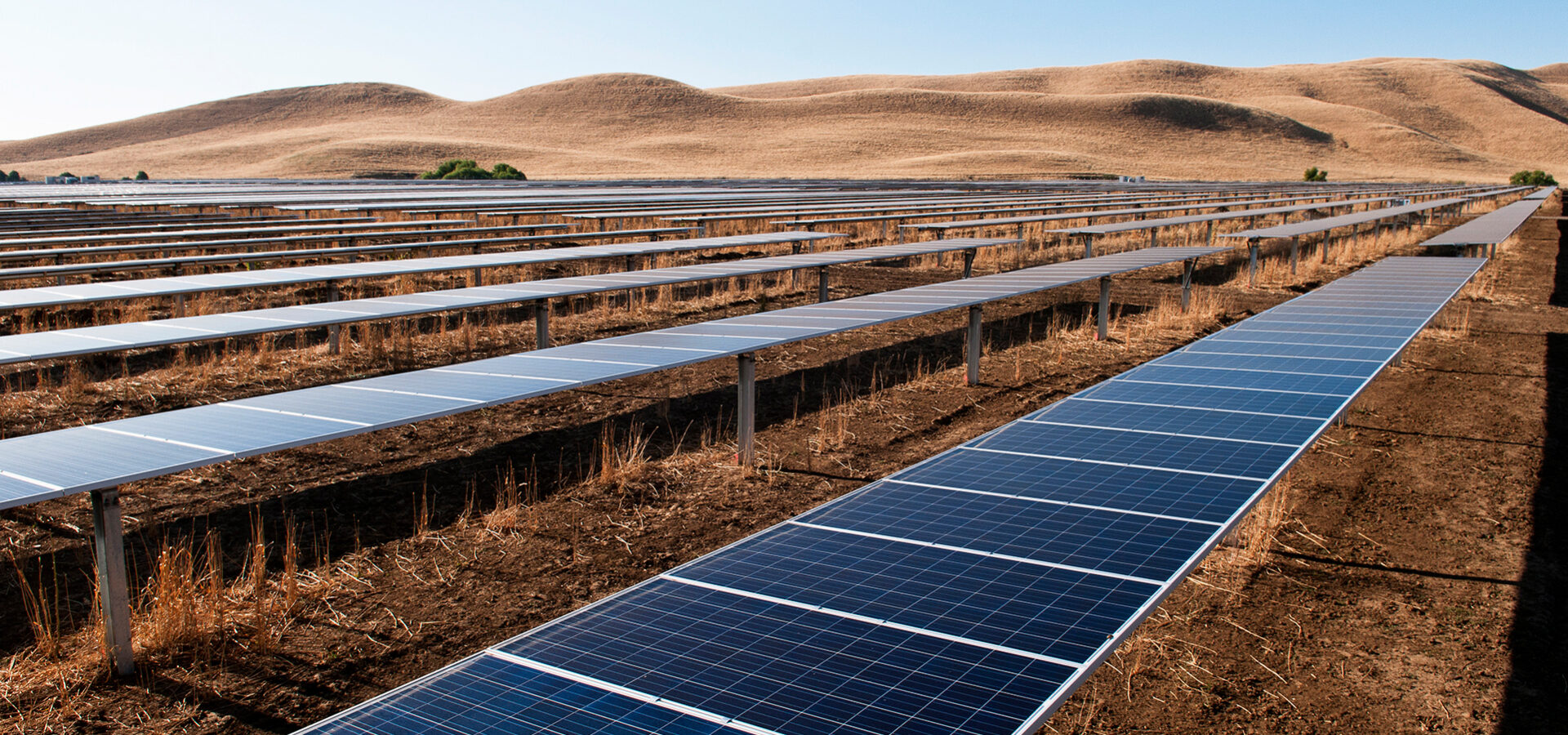 01.31.19
Written by David Whitt, Project Engineer for Swinerton Renewable Energy
Sweetwater was built on BLM land in the southwest corner of Wyoming. Just south of the Rocky Mountains, driving the surrounding area felt like stepping into a cowboy film. Windy roads surrounded by craggy, soaring peaks usually hid small rivers in the valleys. This is literally where the "deer and antelope play" and we would often see them retreating from the road during our commute to and from work. Small rabbits were also plentiful among the gnarled short sagebrush and barren hills seemed to stretch endlessly into the horizon.
Construction began late due to delayed permits and miscommunications between the BLM and previous contractor. We took the work on after someone else walked away. The already accelerated schedule tightened to only a few months. All 80MW would need to be constructed before the end of the year and we were behind before we began. Also, with Sweetwater being the first solar site in the state, surrounded by oil and natural gas wells, the BLM, fish and game, and grazing associations all paid close attention to our movements and impact on the land. These two elements of a tight schedule and strong government oversite made Sweetwater uniquely difficult. It was also winter in Wyoming.
Determined to complete the project regardless of these challenges, we shot the flare gun and mobilized every resource we had. I, like many others, got the call that the project team on Sweetwater needed help and got there as fast as we could. Both equipment and manpower swarmed Sweetwater. To put the scope of this ramp up into perspective I'll zoom in on one activity for a moment. On a previous 150MW I worked on (almost twice the size of Sweetwater) we maxed out the number of pile driving rigs at 13. On Sweetwater we had 33 pile rigs running at a breakneck pace. I'm confident that this is a new record for that equipment type on a single job.
Sweetwater had many firsts as a project but what made it the most unique is how much of a melting pot the project team was. Under the leadership of Bobby Vergilio and Brandon Badillo we had Swinerton team members from across the country all come together under one project banner. It was empowering to walk into the job trailer each morning and be surrounded by so many different Swinerton employees. This comradery was critical to our success as we endured a seven-day work week for months under worsening weather conditions.
Overall Sweetwater was a difficult project. I don't think anyone on the project team realized how many different challenges we were going to face but each obstacle galvanized us, and we overcame them all. There was no way we could have pulled it off without everyone who answered the call and came to help. The diversity of our team was the key to our success, much like iron sharpens iron, so one man sharpens another. After encountering the project and working with the project team, we all were sharpened.
Back to all news