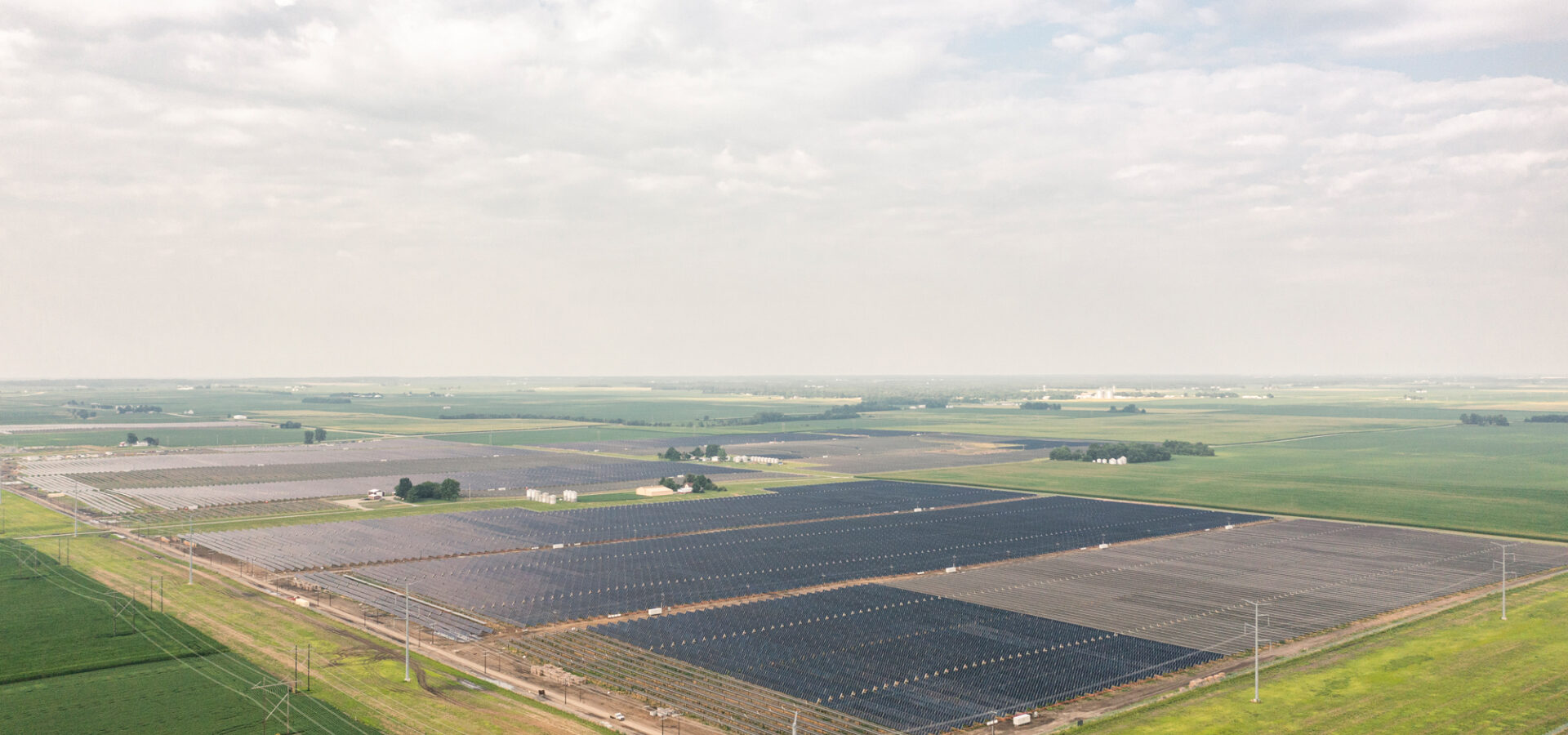 01.18.22
By George Hershman, SOLV Energy CEO
Much has been made about the Build Back Better Act still working its way through Congress. While lawmakers chart out a path forward for historic investments in clean energy, the Biden-Harris Administration recently made a firm commitment to deploy clean energy around the nation. From its "Building a Better Grid" initiative to prioritizing renewable energy deployment in rural communities, the Administration has been a champion for solar energy from day one.
President Biden also reiterated his commitment to passing the Build Back Better Act – either as a whole package or in smaller pieces - which includes transformative investments in solar deployment. A win for solar is a win for our future, and the Build Back Better Act will be a major victory for both once it crosses the finish line.
The big-ticket item is the 10-year extension of the solar Investment Tax Credit (ITC), which has been the most effective policy for boosting solar business growth over the last decade. While it's been extended for a couple years at a time in the past, a decade-long extension offers the solar industry an unprecedented level of confidence, promising even greater growth than the 17% increase in installations that happened last time it was extended. Solar capacity is already forecasted to quadruple by 2030. With the certainty of a 10-year extension, we'll be able to reach an even higher potential.
The Build Back Better Act also offers strong support for ramping up domestic manufacturing of solar components, an essential part of the clean energy revolution. For the United States to become the world's solar leader, we need to be able to produce our own modules, polysilicon, steel, racking, balance of electrical systems, inverters, trackers and the entire solar value chain at scale. This legislation offers a pathway to achieving that level of domestic production so we can build our supply chain and create even more jobs right here at home.
The bill also offers historic investments in our nation's electric grid with support for new transmission lines and electric storage that is critical for a reliable and robust decarbonized energy system. As we ramp up investment in clean energy resources, it's just as important that we modernize and improve our electrical grid so that solar power can get to where we need it in a timely manner. Investing in our electrical grid will reap incredible benefits for Americans and create good-paying jobs.
Powered by innovation, solar has been growing at an incredible rate over the last decade. Costs have fallen by 70% since 2010 and generation has increased 25-times over. Our industry celebrated its 100,000-workforce milestone in 2011 and doubled that number just four years later.
Despite all the amazing growth, it was frustrating at times to wonder what could have been without several persistent obstacles in our path. We've grown deployment and our workforce through uncertain ITC extensions, supply chain challenges, low domestic production and serious headwinds in the form of harmful tariffs – all while wondering what could have been if we had the right policies in place to help the solar industry thrive.
I hope we can look back at the Build Back Better Act as a key turning point in the clean energy revolution. Now is the time to build for future generations by providing abundant, reliable and affordable power to the nation while cutting emissions in the process. With federal support in the Build Back Better Act, SOLV Energy and our industry partners can hire more, install more and blaze a trail forward to net zero.
We are so close to groundbreaking changes to how the United States implements solar energy, and with the White House's firm commitment to clean energy, we get closer every day. Here's to even bolder goals and bigger dreams of what we can achieve for our future.
Back to all news