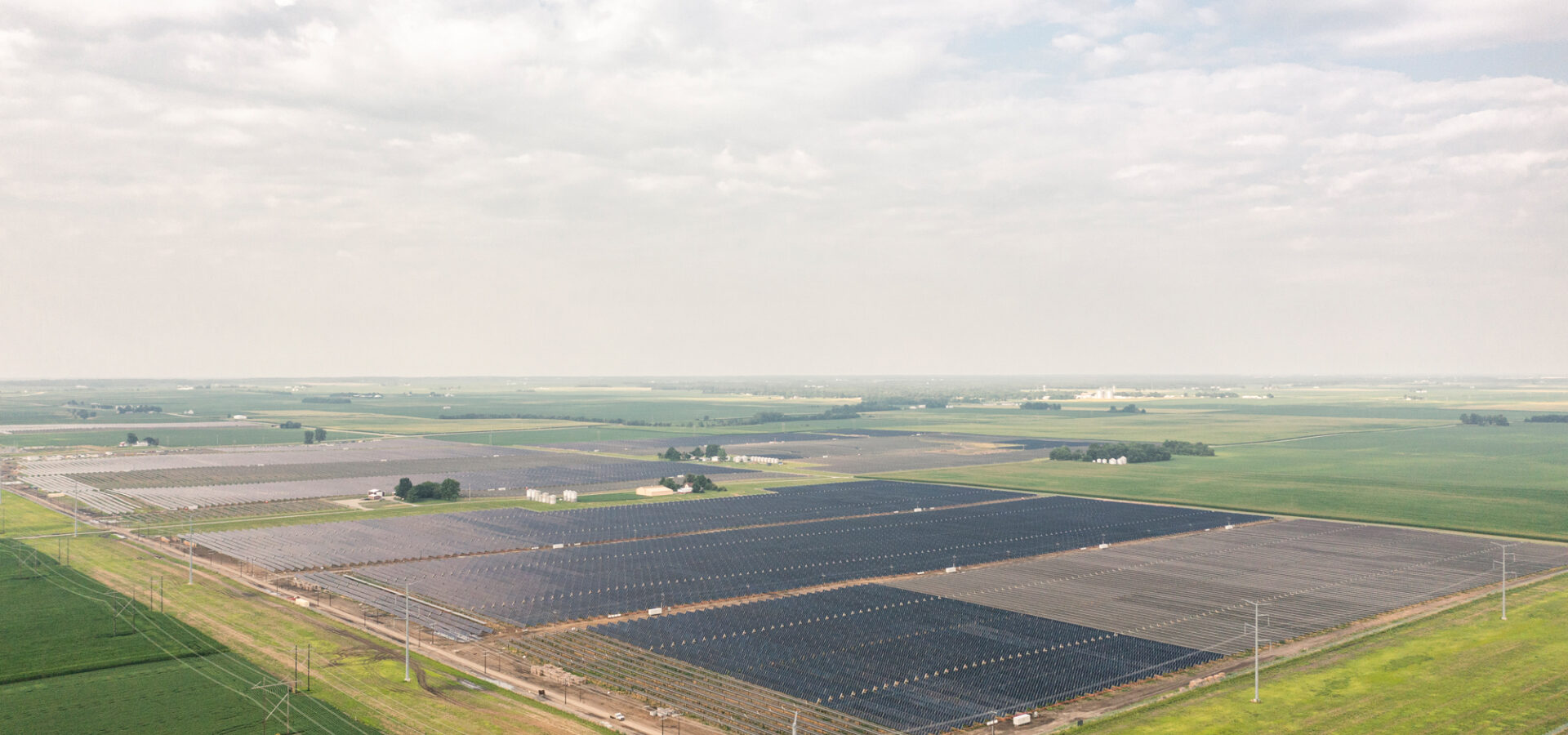 03.22.22
By Steffanie Dohn, Director of State and Regulatory Affairs

Farmers have always been trusted stewards of the land who have taken care of their fields and pastures for generations. Now, they're increasingly partnering with the solar industry to continue that mission while also providing clean, affordable power to their communities.
More and more farmers across the country are choosing to use the power of the sun to do more than just grow their crops. Through partnerships with solar companies like ours, agricultural producers can use their land to harvest clean energy through state-of-the-art solar energy systems.
At SOLV Energy, we are celebrating National Agriculture Week and the farmers we work with every day to expand renewable energy, benefit American agricultural operations, and strengthen the rural communities they call home.
Let's break down a few examples of how farmers are benefitting from the power of solar:
Solar can increase farm income: For too long, market instability and unpredictable commodity prices have plagued farmers and affected their livelihoods. Renewable energy offers a more stable source of income for farmers. Certain states are also implementing helpful policies to benefit farmers, such as Michigan, where farmers can maintain access to agricultural tax incentives when they lease their land for solar projects.
Solar can help farmers double down on their climate-smart practices: From drought to extreme storms, agricultural producers have long been on the front lines of the climate crisis. As farmers increasingly adopt climate-smart agricultural practices that sequester carbon, they can also partner with us to speed deployment of renewable energy that will cut down on harmful emissions. Together, we can lead the clean energy transition in the 21st century and address some of the root causes of climate change that threaten their future.
Solar serves the entire community: Renewable energy has become more affordable over the last decade, especially compared to the rising costs of fossil fuels. New projects are springing up everywhere and creating thousands of good-paying construction jobs in addition to long-term rural jobs.
SOLV Energy sees these benefits every day. In Indiana, SOLV Energy is building the Mammoth Solar project, which is on track to be the largest solar farm in North America. This innovative project will provide 60 local farmers with additional income once it is approved. Just west of that project in Illinois, our Dressor Plains utility-scale project has created permanent operations and maintenance jobs in the rural community.
There are also agrovoltaic projects that allow farmers to harvest both crops and solar energy at the same time. This symbiotic model means that producers can grow crops in the same field as their panels – so they can put food on the table and power in your homes. Plus, the shade provided by panels in integrated operations can cut costs on water usage. Solar farms can also support pollinator conservation, which is integral to the future and success of agriculture. The Bellflower Solar project integrates floral habitat and hives among solar arrays to provide food and shelter for bees and other important pollinators.
As we mark National Agriculture Week, we are celebrating a bright future for agriculture that embraces solar energy to generate powerful returns for farmers and rural America. In order to realize the benefits of on-farm clean energy, we need policies at the federal and state levels that will empower landowners to make their own decisions about how they want to use their land. By making it easier to partner with renewable energy companies like SOLV Energy, we can create new revenue streams for American farmers that also benefit their communities.
Back to all news