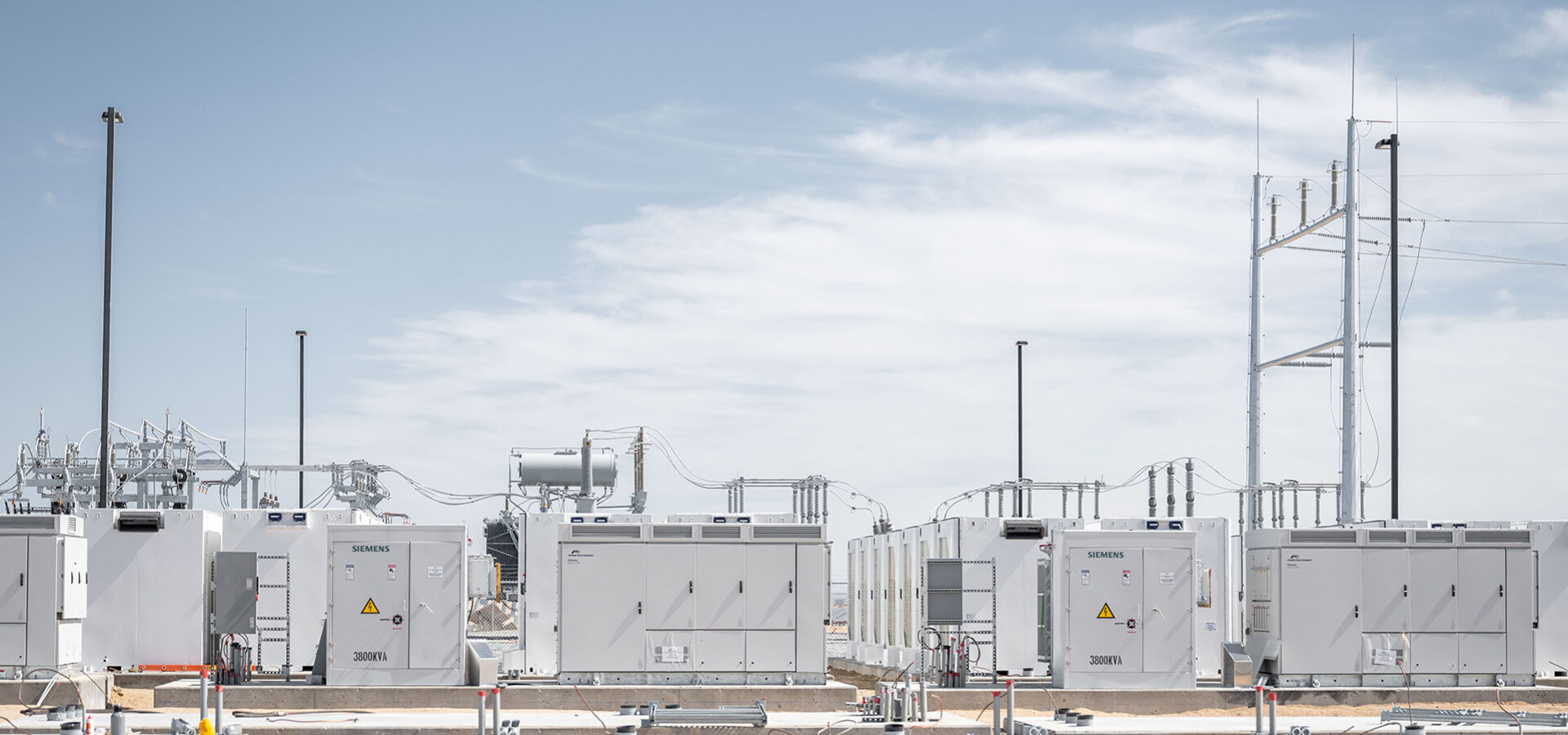 10.29.21
Answers submitted by: Tucker Ruberti, Senior Project Manager, Swinerton Renewable Energy
"At the utility scale, there are two key areas where energy storage can enable our renewable energy powered future: project-level economics and system-level reliability. SRE serves as a trusted advisor for our clients as they traverse the energy storage learning curve, ensuring that projects are built as economically as possible while meeting the project specifications and schedule."
In pursuit of 100GW by 2030, what are the unique opportunities that storage plus renewables provides?
Swinerton Renewable Energy is a leader in the utility-scale PV and energy storage space and our response is focused on utility scale energy storage opportunities. However, energy storage is also essential for continued growth of the residential and commercial scale PV markets and the utility scale wind market, and we expect energy storage to make valuable contributions in all these segments over the coming decade.
At the utility scale, there are two key areas where energy storage can enable our renewable energy powered future: project-level economics and system-level reliability.
New renewable energy projects are increasingly competitive with new natural gas and other traditional power sources. Adding energy storage capacity to solar and wind facilities enables the facilities to dispatch power in periods with better supply and demand balance in order to earn a premium and deliver maximum value.
Energy storage supports system reliability in two ways. With coal plants and other legacy resources retiring at record rates, ancillary grid support services must be replaced. Energy storage can provide the needed capacity, frequency and voltage support, and "spinning" reserves to keep the grid functioning smoothly in the absence of these retired resources. Energy storage also transforms intermittent renewable resources like solar and wind into dispatchable power by providing a means to capture excess renewable power generated so it can be delivered where and when it is needed to meet demand.
More and more often, our PV project partners are identifying energy storage capabilities as essential to a financially viable development. Swinerton Renewable Energy is committed to working with all our industry partners to continue to drive out inefficiencies and accelerate energy storage and solar plus storage deployments to meet our goal of 100GW by 2030.
How is your company advancing storage plus renewables opportunities?
Swinerton Renewable Energy (SRE) is the largest solar contractor in the U.S., providing engineering, procurement and construction (EPC) and operations and maintenance (O&M) services to clients across North America. A major finding of a recent Voice of the Customer process revealed energy storage's shift from "nice to have" to an essential ingredient in a successful utility-scale PV plant.
SRE serves as a trusted advisor for our clients as they traverse the energy storage learning curve, ensuring that projects are built as economically as possible while meeting the project specifications and schedule. With over a decade of EPC experience, we work with leading vendors and various design approaches that allow us to optimize designs and increase cost efficiencies for our clients. Our real-world insights on vendor strengths, as well as our knowledge of projects costs and schedules are valuable assets as we support our partners throughout the development process.
Energy storage adds complexity to a project, so we also assist our customers by providing a breadth of services that most EPC don't offer. For example, SRE offers high-voltage and substation engineering and construction services which tie together the energy storage and PV sides of the facility. In addition, SRE's O&M group provides a full suite of SCADA and plant control services to enable the plant to operate as a single intelligent asset, as well as comprehensive O&M services which leverage our FERC/NERC compliant Operations and Control Center to efficiently manage the complexities of a hybrid utility scale energy asset.
SRE has been building upon our energy storage capabilities for nearly five years and will continue to optimize our services to meet growing demand. Our team is actively evaluating emerging technologies including long duration storage, hydrogen and more so we can better guide our clients and partners through the next wave of change in this exciting space.
Back to all news