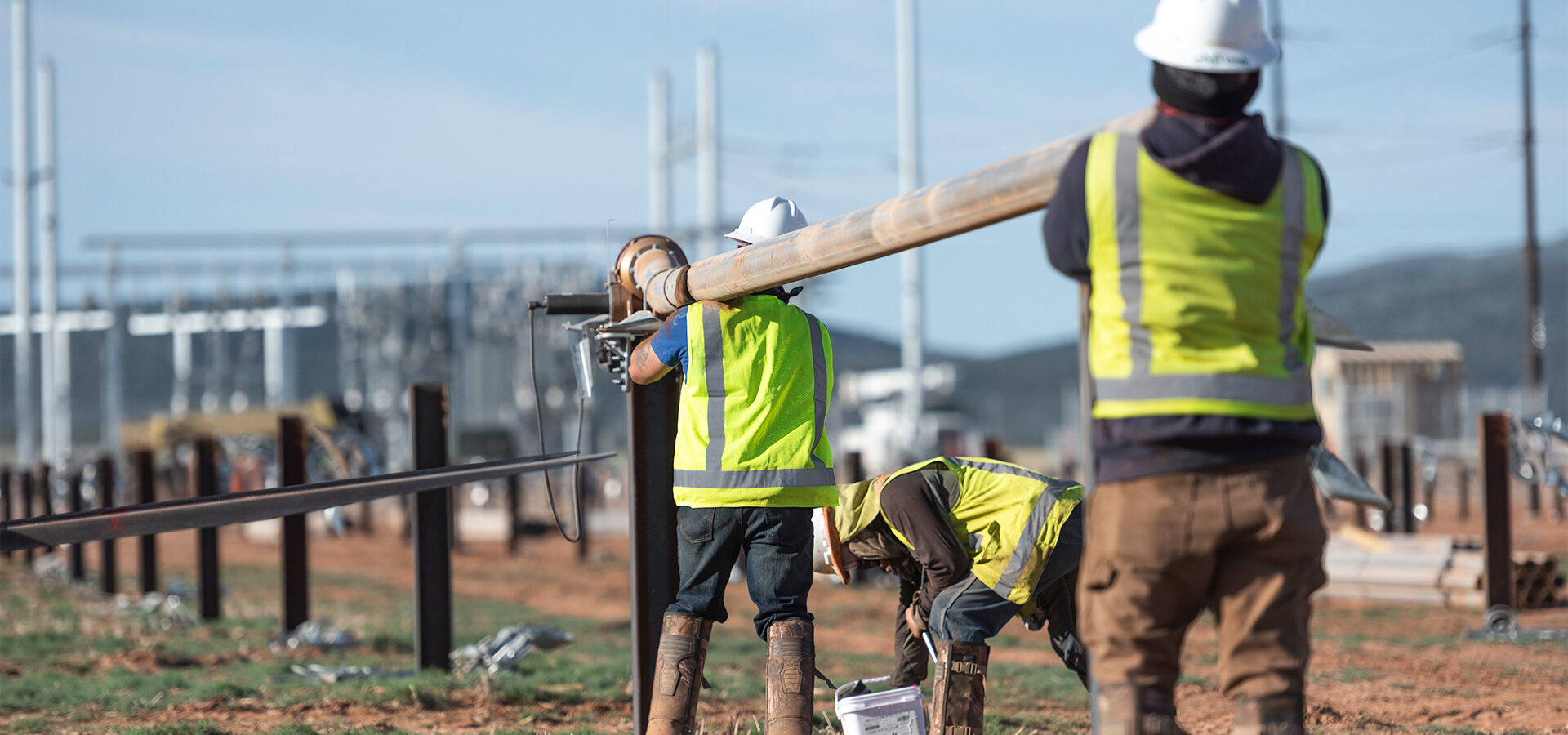 12.23.21
By George Hershman, CEO
I'm excited to share that SOLV Energy has been acquired by American Securities, LLC, a leading U.S. private equity firm. We launched SOLV Energy in November as a unified brand bringing our EPC and O&M groups together as one as we continue to provide turnkey utility solar solutions across the entire project lifespan.
We built our business on a strong foundation of general construction experience and a long history dating back to 1888. With the support of Swinerton Builders, we built a team that grew from just a few employees in 2006 to over 600 today and became an industry leader within the clean energy space.
In mid-2020, our leadership team began looking at the strong upward trajectory of the renewable energy industry and, in an election year, the potential for an incoming Administration that would further support the growth of solar energy. Operating then as a division within a large general contracting company, we determined that the time was right to reposition our business as a standalone renewable energy company.
We saw huge growth opportunities for our organization, and we began looking for a partner to support that growth. American Securities stood out as a partner that would invest in our business and team, supporting us but not changing us. Their core values matched ours, and we both operate with a "people first" mentality. While we're moving forward with a new name, SOLV Energy, you can expect to continue working with the same experienced teams dedicated to providing exceptional craftsmanship and service.
As we work to grow our organization, we will have the opportunity to optimize and expand our business practices and processes in a way that best supports our people. As SOLV Energy, we'll have greater resources to develop and utilize innovative technology that enables to provide better service to our clients. With teams working across the country, we'll have the flexibility to launch a CSR program that allows us to better serve our communities. As industry advocates with active roles in the Solar Energy Industry Association and on Capitol Hill, we will advance our work in policy and continue to push the industry forward.
To my SOLV Energy team: Your support, patience and diligence through this process has not gone unnoticed, and the efforts of every member of the team have been essential to the successful launch of SOLV Energy. This is an incredibly exciting time for our industry, and I can't imagine a better team to be building the clean energy future with. The last 12 years has prepared us for the journey ahead and we're ready to leave base camp...Get ready for the climb!
Back to all news