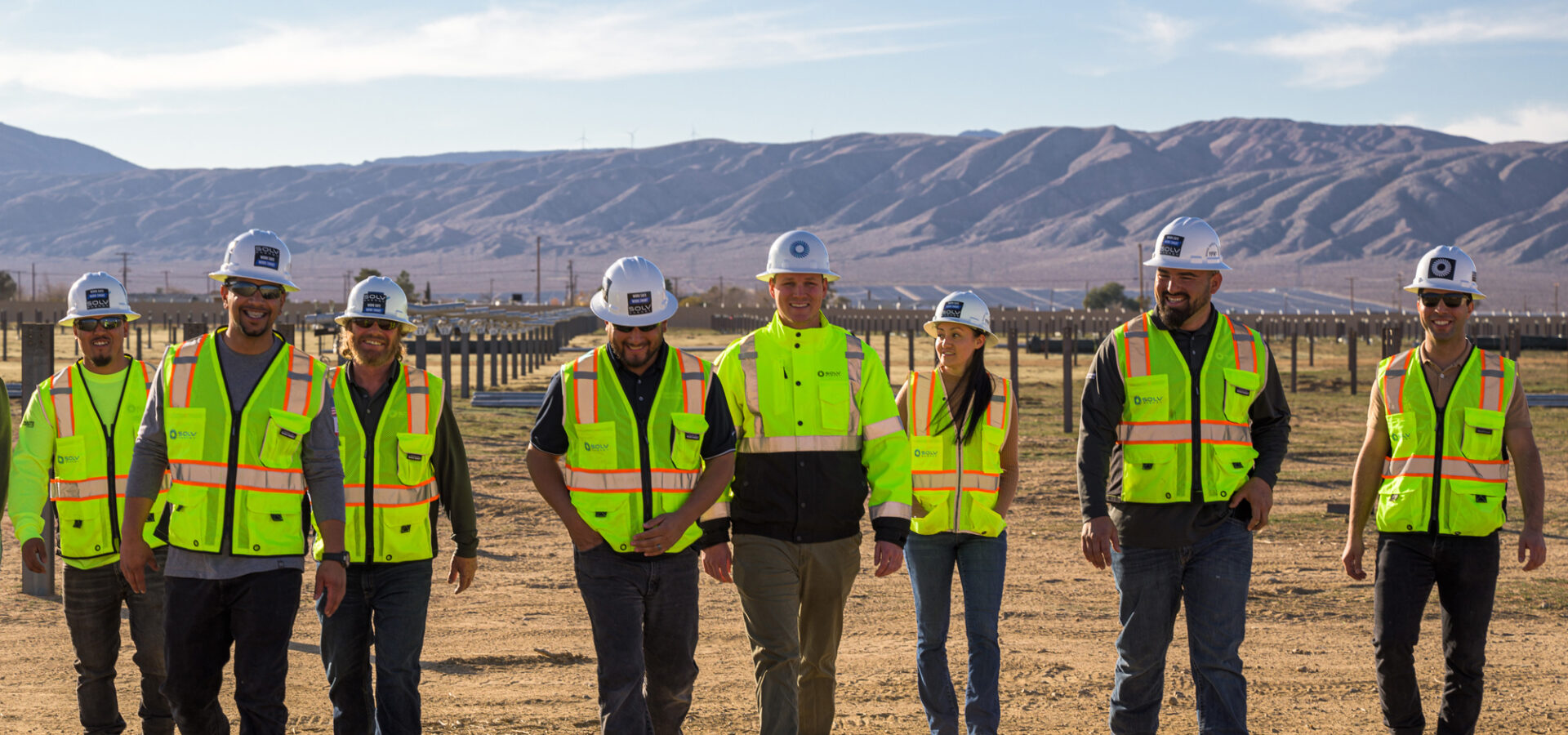 03.15.22
By Hilary Sigler, External Communications Coordinator
Having a dedicated teammate on your side is sure to make any task move quickly and efficiently. Senior Project Engineer, Cameron Reeves, takes great pride in being a dedicated teammate and a leader, both in and out of the field. In his Q&A below, Cameron shares how he began his career as a SOLV Energy intern, his day-to-day of life "in the field" and the passion he has for the long-term success of his team.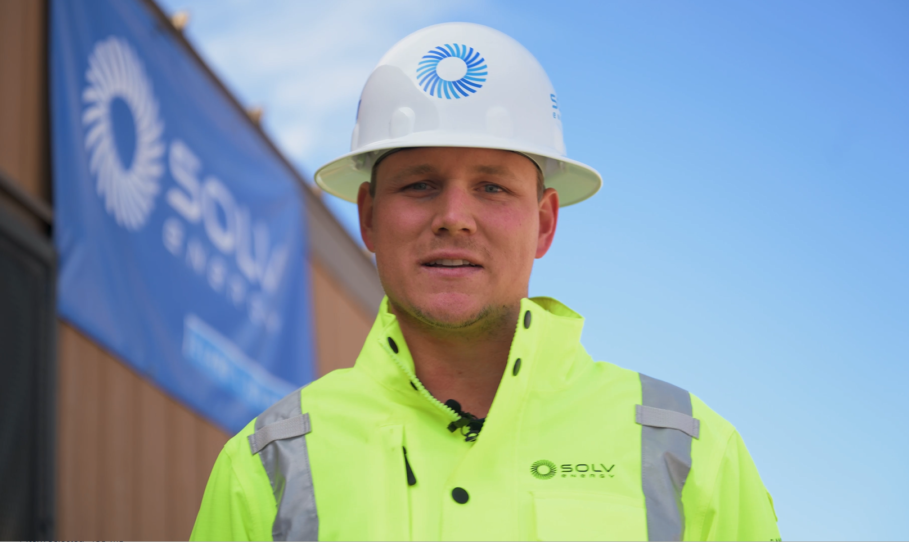 Q: How long have you worked in the solar industry?
A: In the summer of 2016, I did a 12-week internship with SOLV Energy on the Three Peaks Solar project in Cedar City, Utah. After the internship concluded, I finished my final year of college and immediately began working with SOLV Energy full-time in July of 2017.
Q: What's your day-to-day like?
A: I start my day by conducting coordination meetings for all subcontractors and vendors involved on my jobsite. For subcontractors and SOLV Energy operations workers, I make sure that everyone has an idea of what they would like to accomplish for the day. Then I work with my superintendents to coordinate work so that no groups will get in the way of another group's tasks. I work with licensed engineers who designed our construction plans to gather answers, work through problems, and find allowable solutions that work best for SOLV Energy and our clients. It is the project engineer's responsibility to keep track of all of these documents; and there are thousands of documents that need to be organized and recorded for effective construction management.
Q: What do you hope to learn from this position?
A: I hope to continue to learn how SOLV Energy designs, procures necessary materials, and constructs solar systems that have made our company the number one solar contractor in America in terms of gigawatts installed. I have been working at this for five years, but every day I still learn new things.
Q: Do you have a cause or non-profit you are passionate about?
A: I am passionate about coastal cleanup efforts in Los Angeles County. A non-profit I grew up supporting is 'Heal the Bay.' I would join my friends and family in monthly, organized beach cleanup efforts. Our goal was to offset the negative impact that humans have on marine wildlife and preserve the natural scenery of Southern California.
Q: Do you have any goals you're working toward?
A: My personal goals are to pass along the knowledge I have learned to newer SOLV Energy employees. When I first started working for SOLV Energy, several team members took the time to teach me the basics of our effective construction management procedures. Now I'm at the point in my career where I would like to give back to the company by helping teach newer employees, like my previous managers did for me.
Q: What is your 'why'? (Your motivation for everything you do each day)
A: Currently I am and have always been motivated by teamwork. I have always been driven by offering as much support as possible to my project team. I know how hard everyone at SOLV Energy works to get us where we are today. I have a fear of being 'the squeaky wheel' who lets the team down and causes hold-ups on installation. I strive to always be there for my teammates in times of need and do my part to complete the necessary tasks to maintain production, quality, and safety.
Back to all news