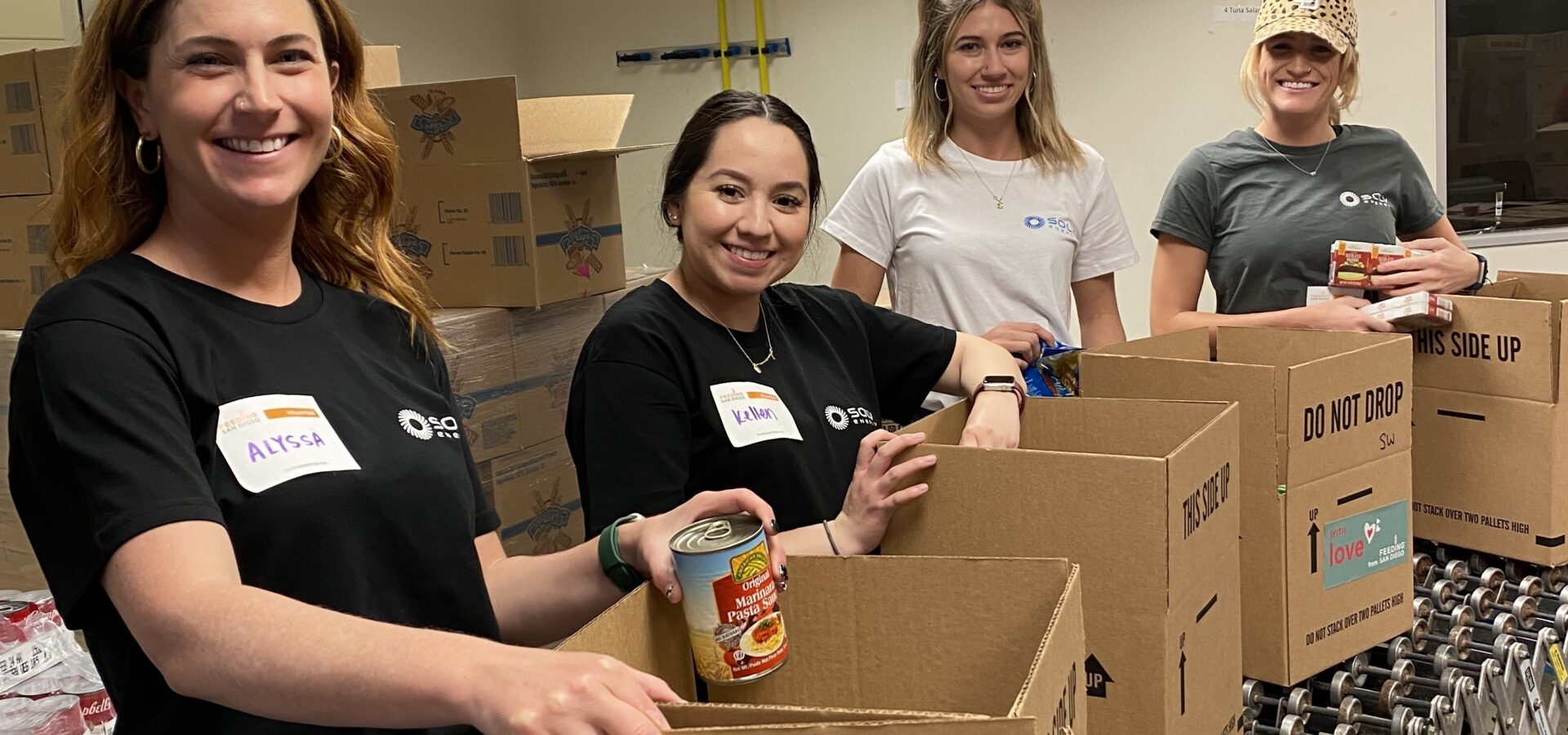 05.06.22
By: Hilary Sigler, External Communications Coordinator
The month of April was showered with numerous events! Our team not only celebrated various Earth Month activities, but we had the chance to step into their local communities to spread some Good Energy. We're excited to share photos from volunteer sites across the United States!

San Diego: Feeding San Diego
SOLV Energy has been a proud partner of Feeding San Diego since 2018. We have worked together on various projects throughout the last several years, and wanted to continue that during Volunteer Month. Members from our San Diego office volunteered at Feeding San Diego, a leading hunger-relief and food rescue organization providing goods to San Diego county. The team assisted in sorting various produce and created packages of dry food and cans. The packages were then distributed to local schools, churches and food pantries throughout the region.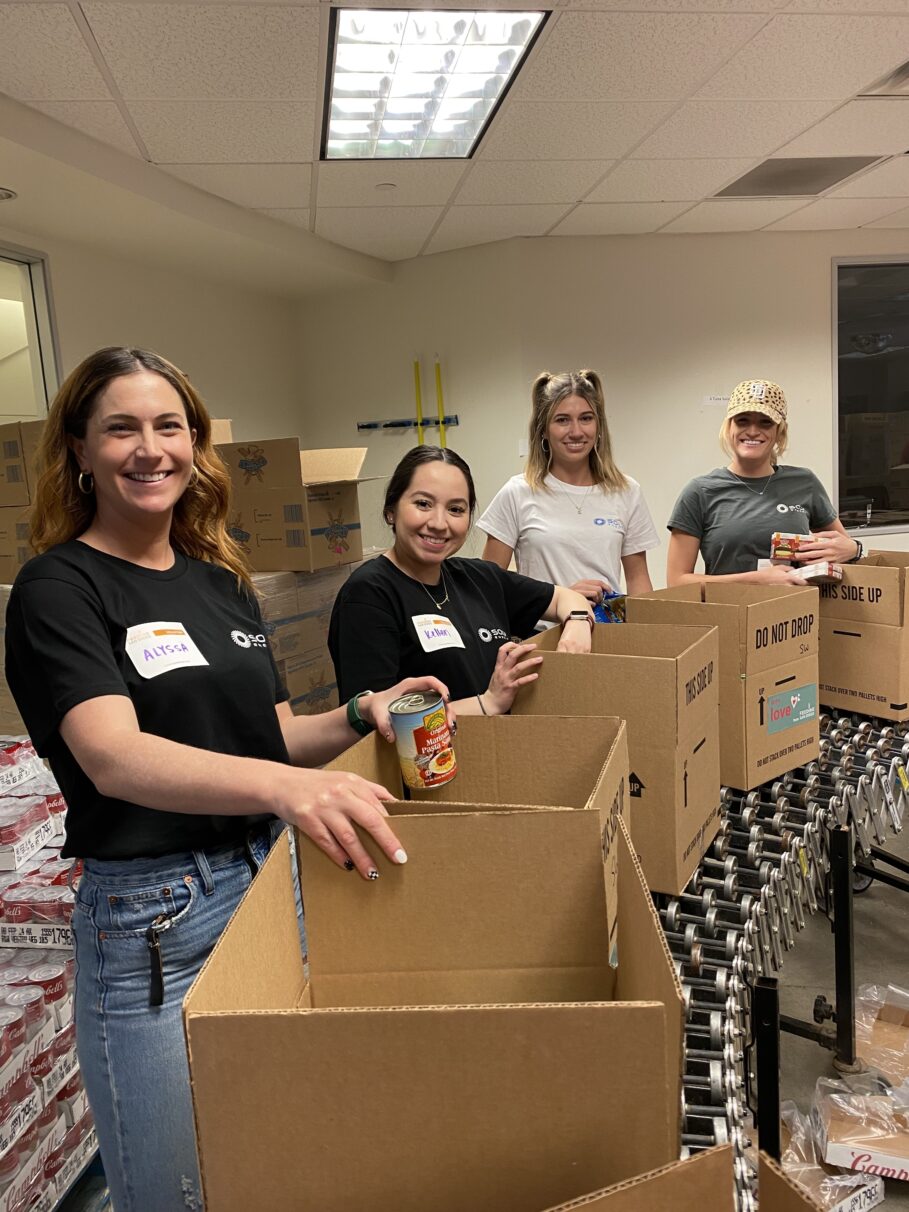 (From left to right): Alyssa Grant, Kellen Sanchez, Elaina Baldwin, Lindsay Malinoski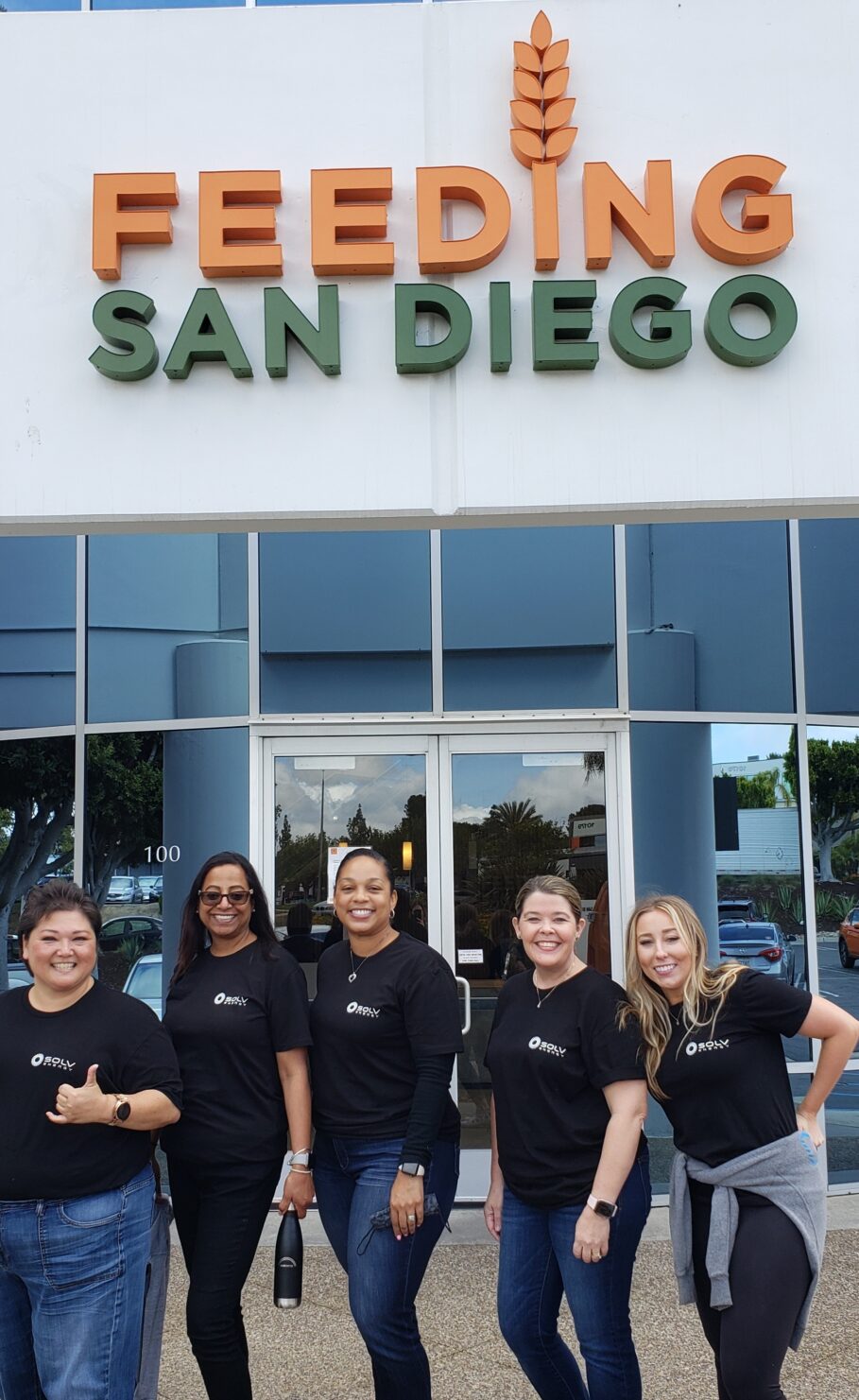 (From left to right): Linda Drews, Sandra Ficco, ShaLonda Dwight, Jennifer Pearson, Elizabeth Gaut
The San Diego team prepare boxes to be filled with non-perishable items (and lots of love) that were later shared with the local community.


Raleigh, North Carolina: Inter-Faith Food Shuttle
The Raleigh team went out to Inter-Faith Food Shuttle, a Feeding San Diego affiliate that distributes food to low-income families in North Carolina. They visited a local farm to help build rows of liner which were used to lay down vegetable planting rows to promote weeding in an organic fashion with no herbicide. Their efforts will help Inter-Faith grow organic foods to be distributed to the central North Carolina region community.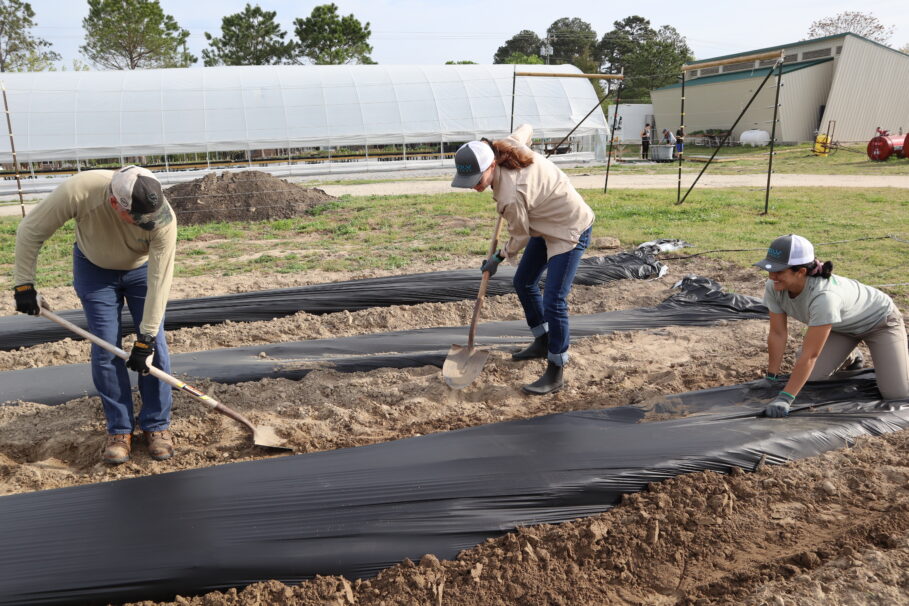 Teamwork is a core value of ours and the Raleigh team is a great example of that!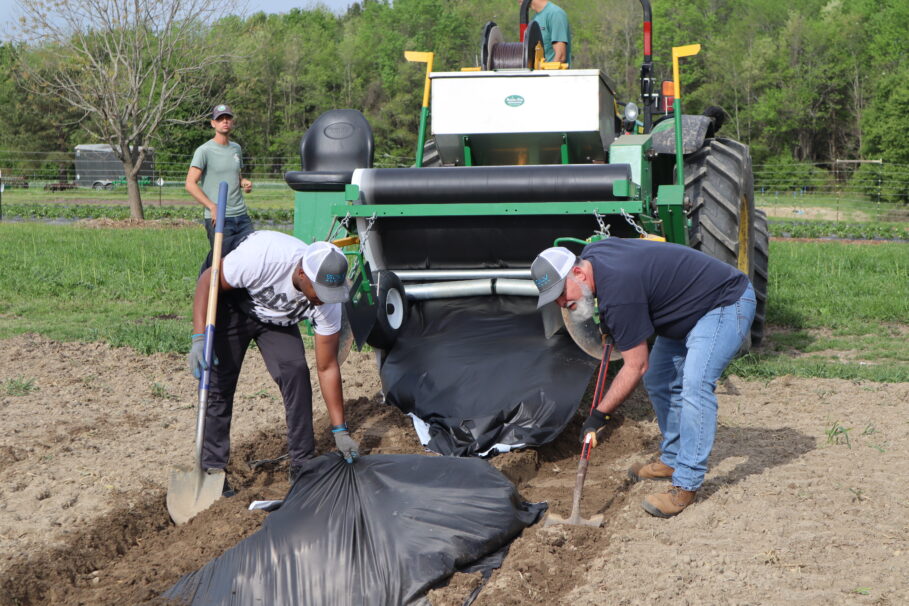 Bend, Oregon: Neighbor Impact
The Bend team did their part by joining Neighbor Impact, an organization that provides food and shelter to economically disadvantaged individuals. On April 5, they built DIY garden beds out of pallets. After reconstructing, sanding and staining the pallets, they used landscape fabric and mesh wire on the bottoms to prevent moles from intruding. The food that will be grown in these garden beds will be available to the residences at Pathway Group Home in Redmond, OR.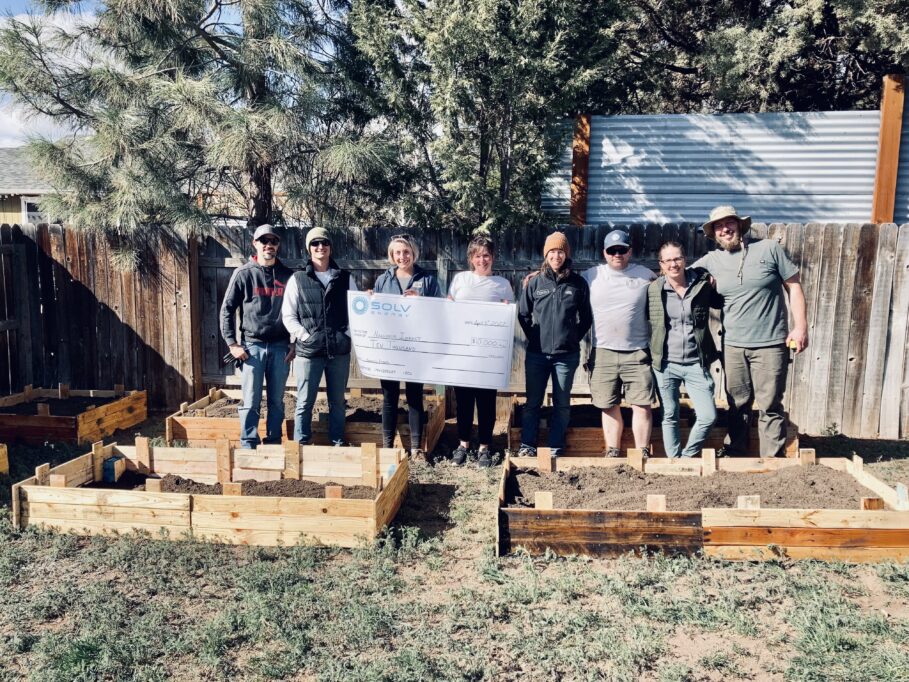 A job well done! Here's to many more sustainability projects for the future.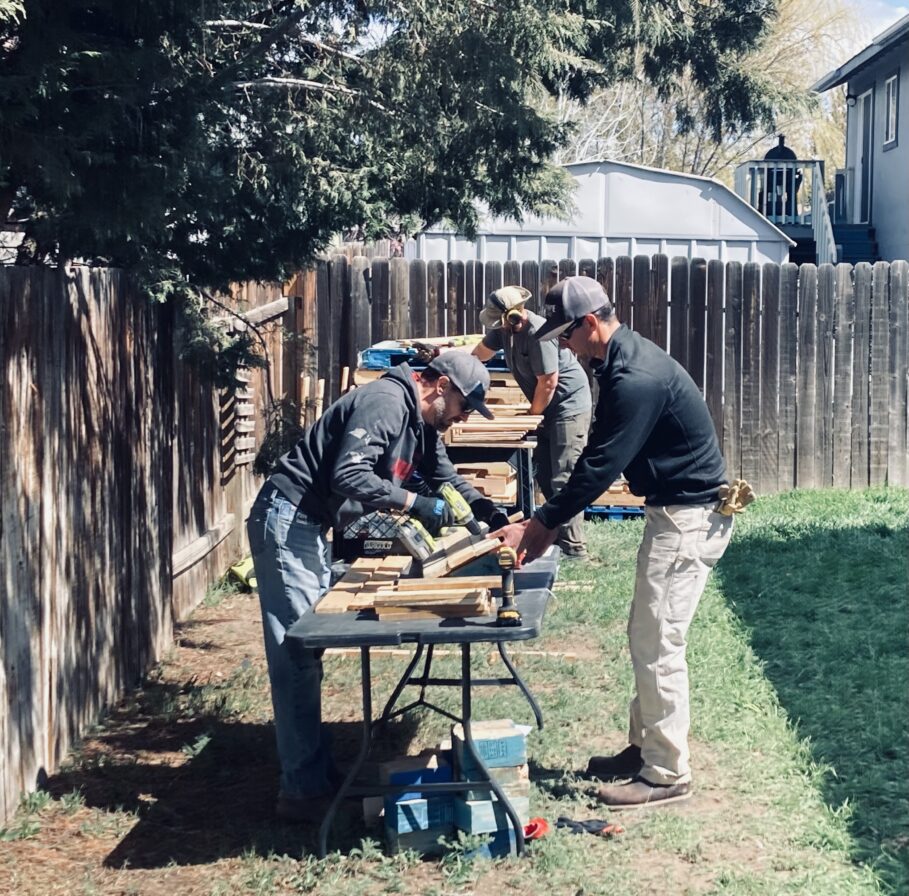 This was quite the process! There are several steps involved in the development of these DIY gardens, but they are oh, so worth it.

Bellflower (project site), Lewisville, Indiana: Healthy Communities of Henry County
Members at our Bellflower jobsite in Lewisville, Indiana volunteered with Healthy Communities of Henry County, which is an organization that inspires the community to get involved by planting trees, cleaning parks and promoting climate control action. The team helped clear an approximately quarter mile of invasive trees and shrubs and replanted 200 young native trees to improve the trails and wetland restoration in the area. They worked side-by-side with the HCoHC team, as well as New Castle city employees, interns and volunteers. It was a successful event and the Healthy Communities of Henry County have joyfully invited them back. The Bellflower team helped opened the possibility of monthly service and community events for the duration of this site, with potential for post-site-build stewardship!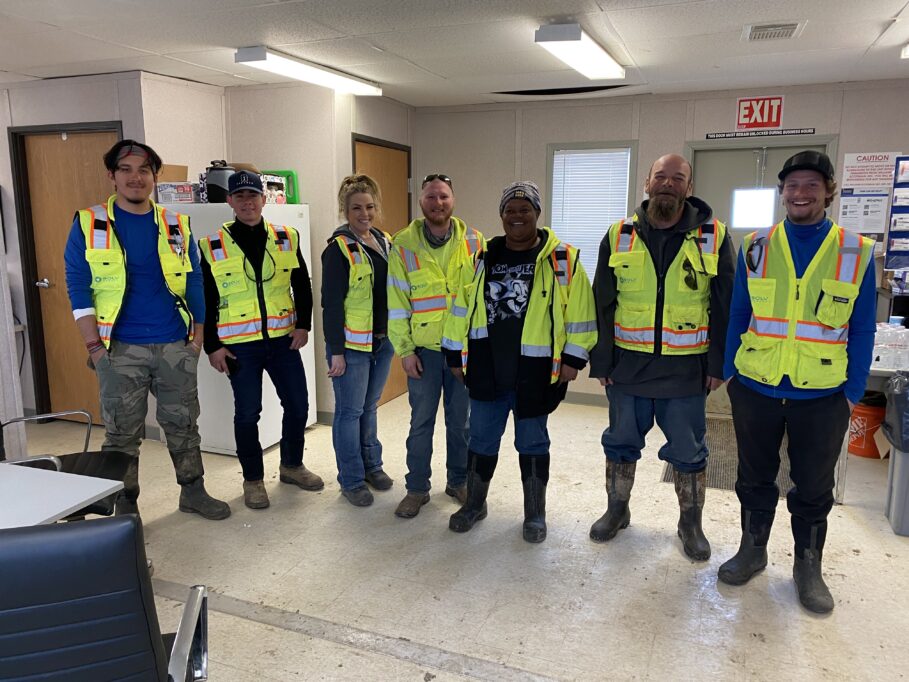 Team Bellflower: Lauren Allen, Kyler Baker , Edwin Olguin, Mike Burrows, Lisa Hawkins, Grayson Nobles, and Allan Navarrete went into nature to show their support for both Volunteer and Earth Month!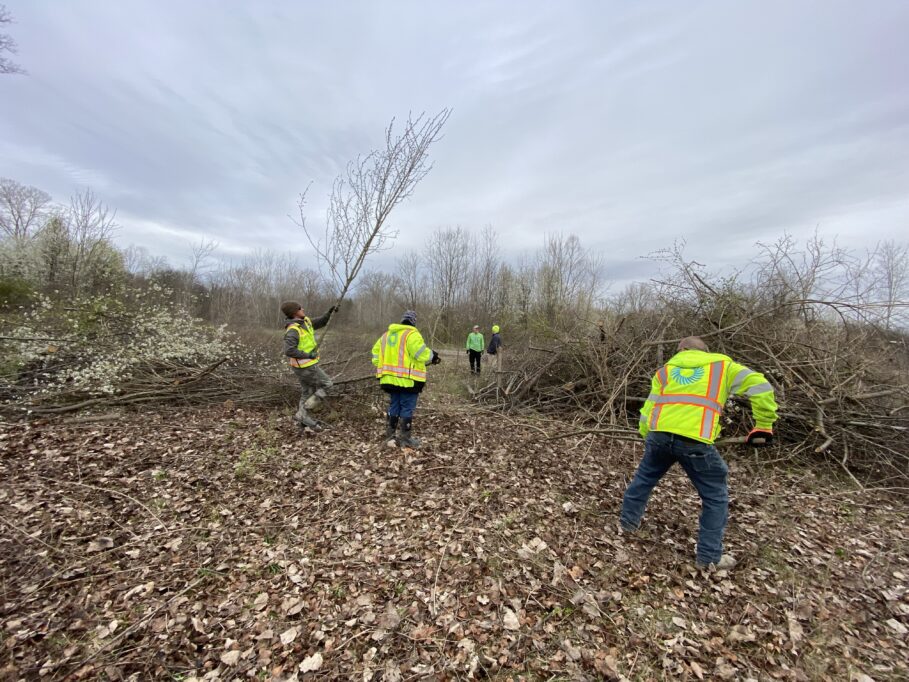 The team helped to clear almost a a quarter of a mile of invasive trees and shrubs and then replanted 200 young native trees to improve the trails and wetland restoration!

Cleveland, Ohio: Greater Cleveland Food Bank
Made up of only three SOLV Energy team members, our Cleveland team volunteered at the Greater Cleveland Food Bank on April 13. The Greater Cleveland Food Bank is the largest hunger relief organization in Northeast Ohio, and is a member of Feeding America. They assisted in re-packing over 14,400 pounds of food that will be distributed to local schools, churches and food panties throughout the Cleveland community.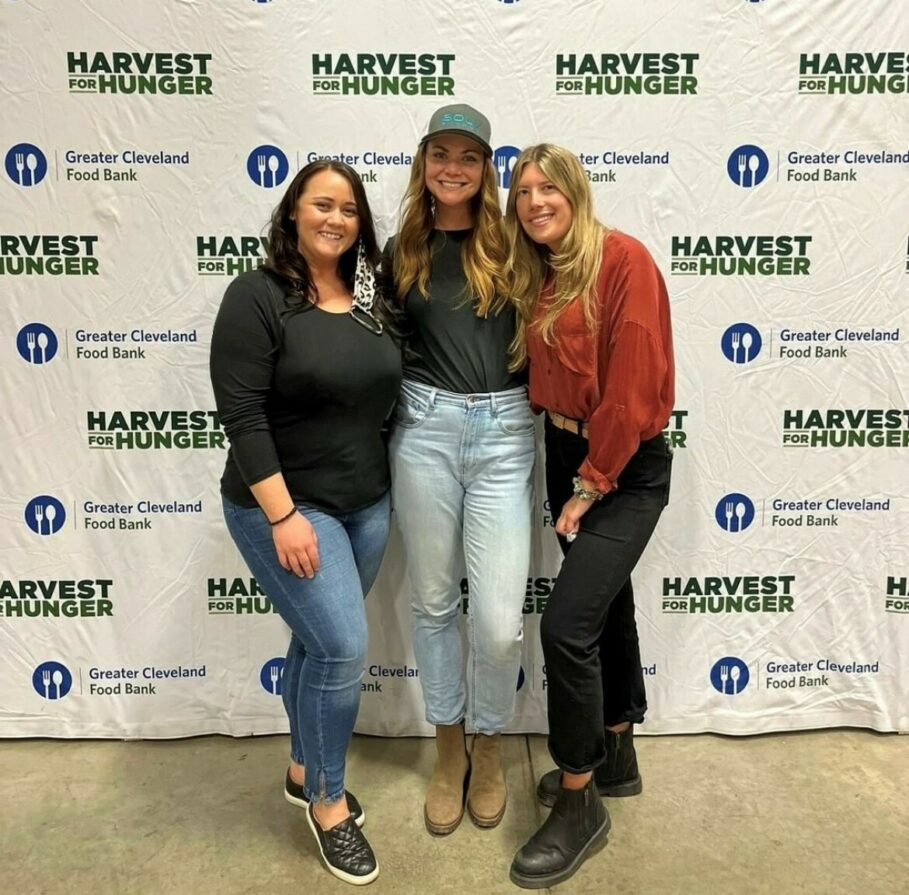 (From left to right): Hilary Sigler, Scarlett Chepke, and Taylor Myers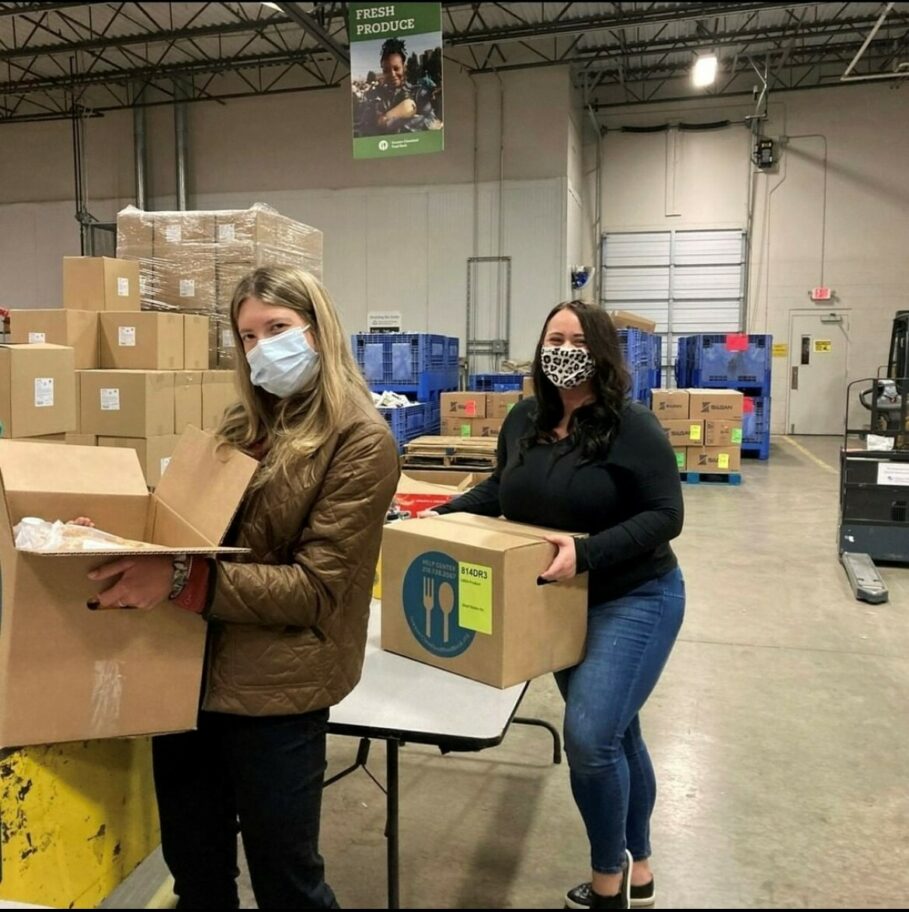 Caught in the act! Taylor Myers and Hilary Sigler prepare to stack a pallet of donated food items for the local Cleveland community.
Back to all news