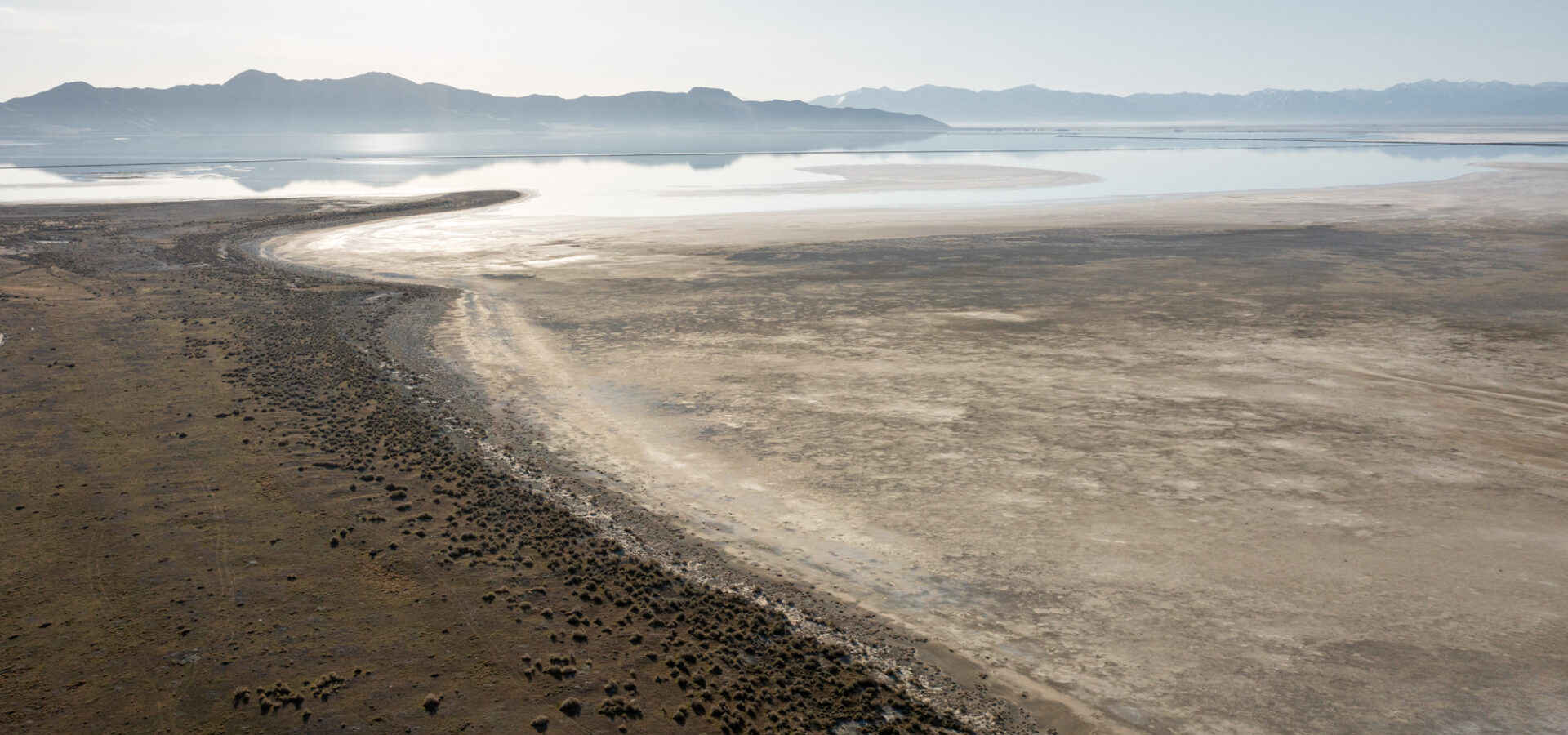 04.18.22
By Brian Doll, SOLV Energy photographer
My passion for photography started when I was a teenager. I would sneak away and photograph scenic landscapes on family camping trips to the Sierra Nevada Mountains or the Monterey Bay coast. My love of photographing the outdoors remains, so when SOLV Energy lands a job in an undeniably scenic location, I am ecstatic to get to the site and document the progress, the story and, of course, the surrounding landscape. The following shots were taken on a recent trip to Utah, where I visited Elektron Solar and Horseshoe Solar.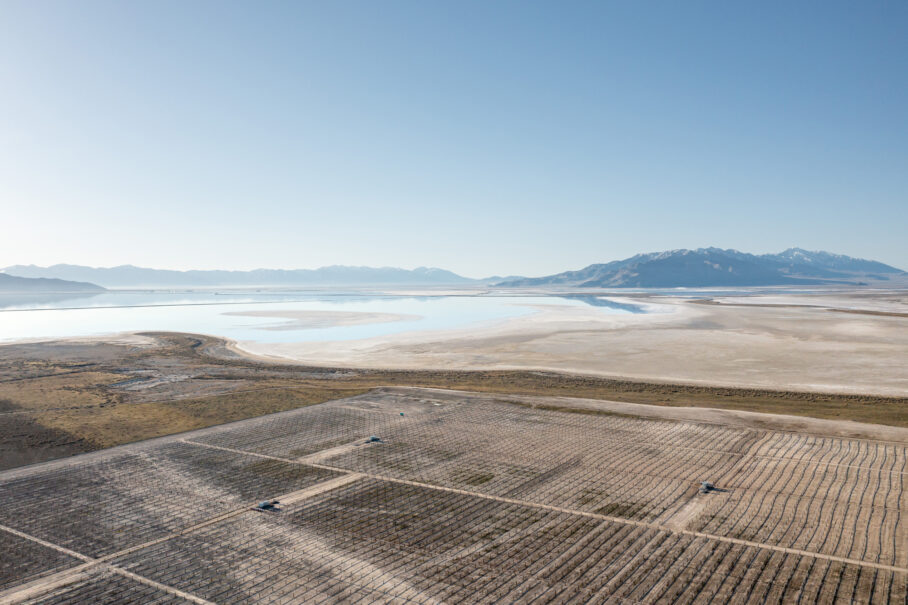 Elektron Solar is located along the shores of Stansbury Bay, which is apart of the Great Salt Lake. I was fortunate to have a calm morning, so I got the drone up in the air and captured these shots of the site with calm waters reflecting the surrounding mountain range.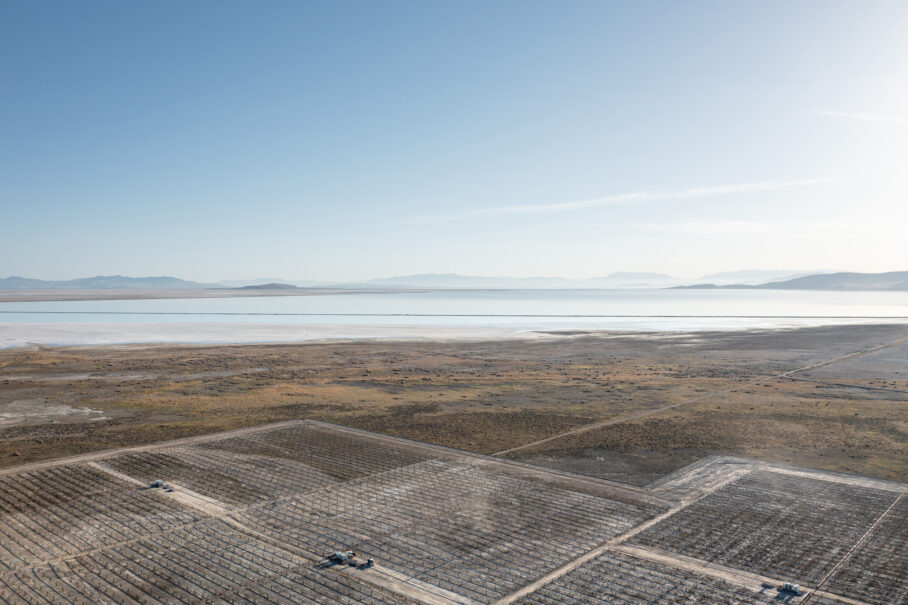 I'm thinking this shot might be screensaver material once we get our hands on some modules to mount on those arrays. Look at those layers!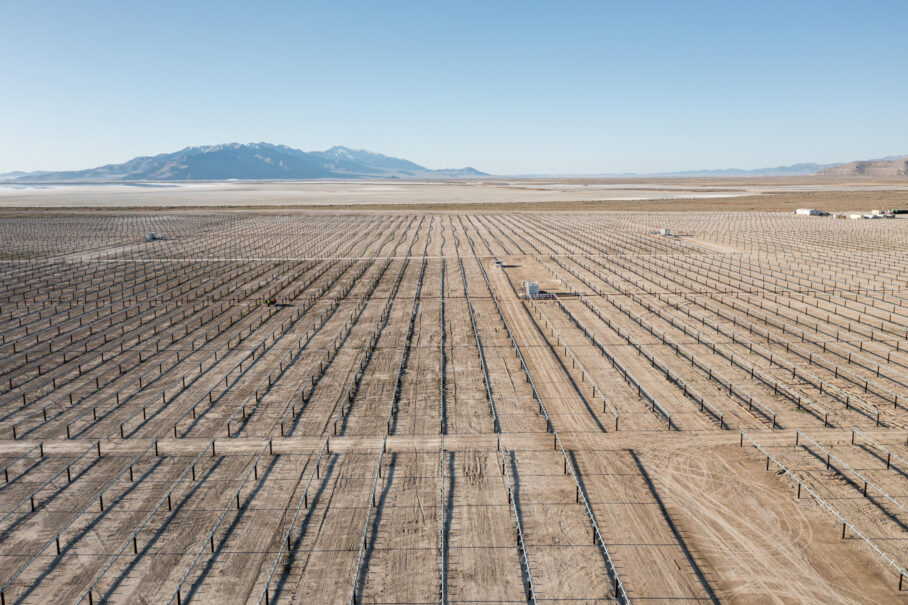 Elektron is located about 10 miles north of our other site in the area, Horseshoe Solar. These sites are roughly the same size (Elektron is 104MCdc and Horseshoe is 97MWdc) and are built for our long-time client, DESRI.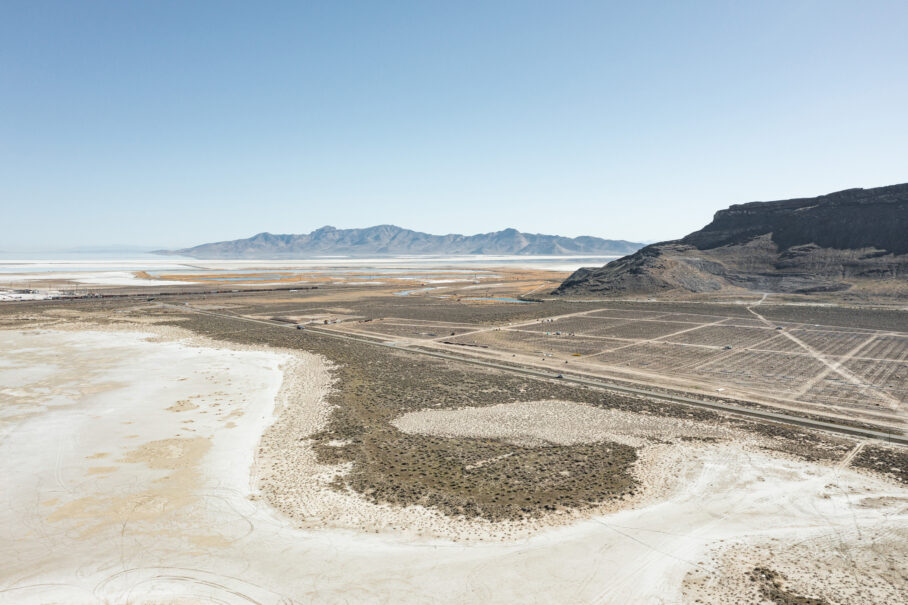 This photo is taken from Horseshoe, looking back at Elektron (not visible) in the distance. The landscape and soil conditions these sites have are so unique due to the close proximity to the Great Salt Lake. Careful considerations were used when procuring materials and designing the sites to withstand the harsh winters and salt's effects on metal and other materials.
(From left to right) Ben Estrada, Bobby Vergilio and Brandon Badillo look over site plans. Would you believe it if I told you this photo was staged? Send 'em to Hollywood! All kidding aside, this long-time team is adaptable and takes on challenges with a "can do" attitude and a smile on their faces! It's always a pleasure to show up to a job trailer and see these fellas.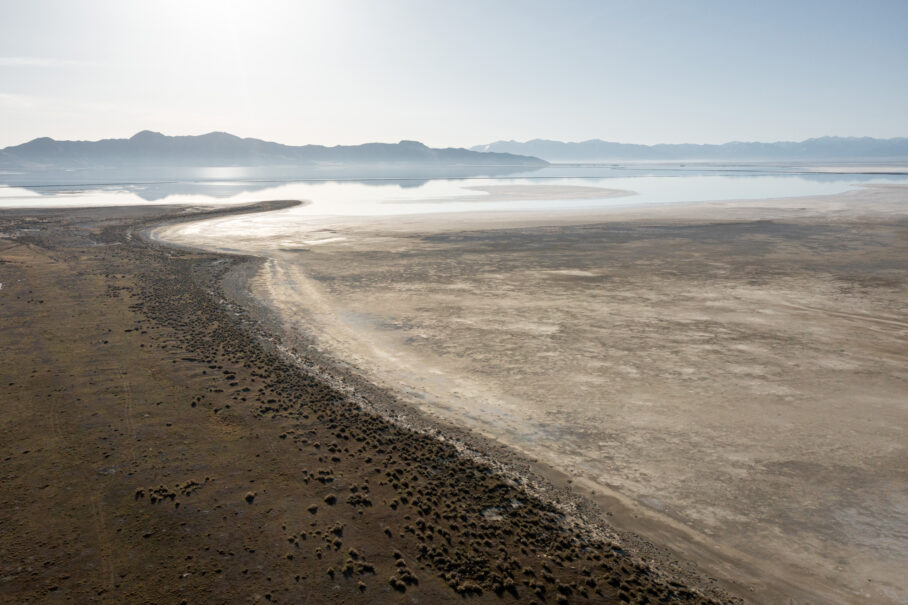 That's all from me, folks. I'll leave you with this shot of the shores of the Great Salt Lake. If the project you're on has a unique story, awesome surrounding landscape or you just want to me to stop by, please reach out to me at BDoll@solvenergy.com and I will pencil you in for a visit!
Back to all news