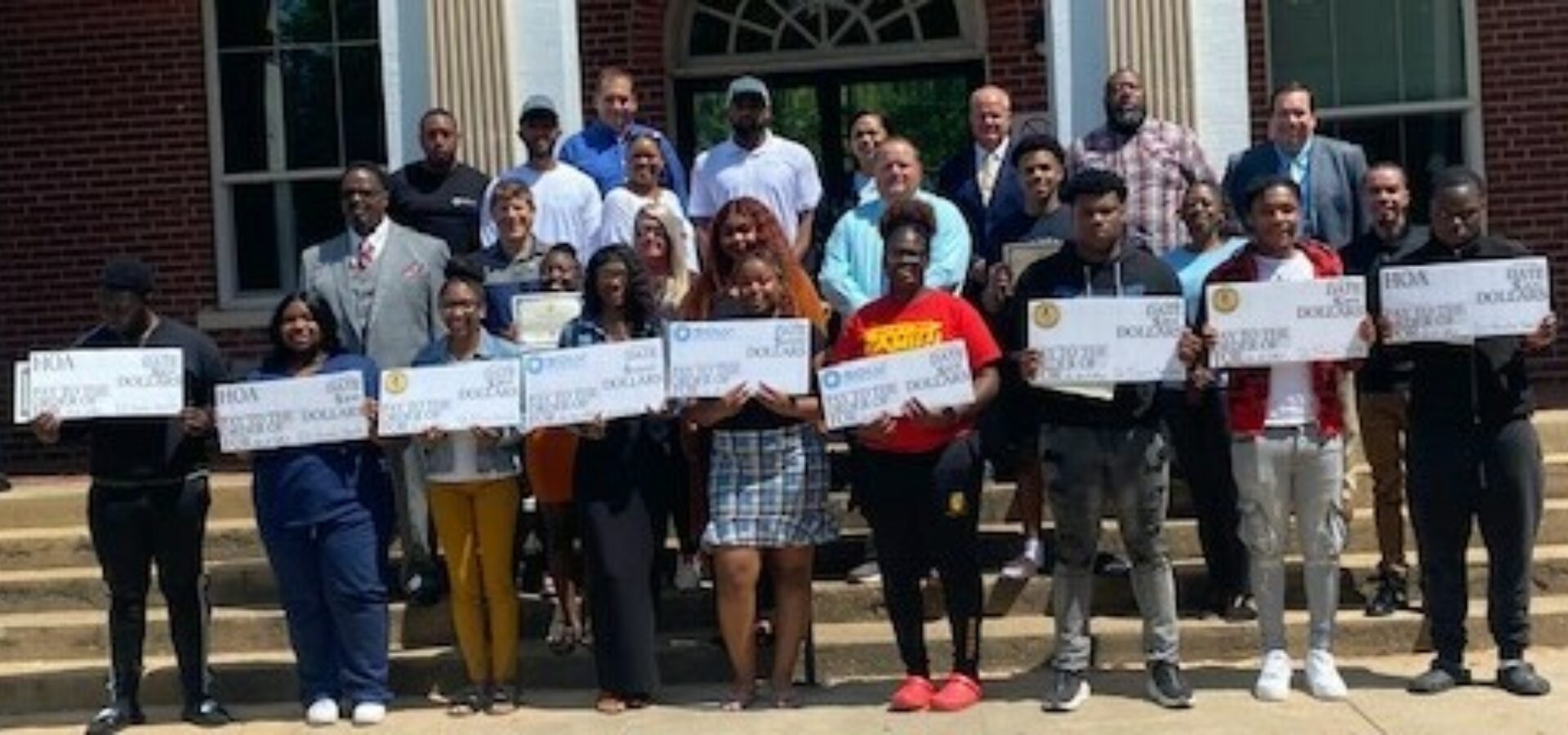 06.28.22
At the start of 2022, our Good Energy team traveled to local schools and organizations across the country to educate about solar energy and to bring awareness by introducing the PowerUp! Challenge to these communities. The PowerUp! Challenge is a nationwide program in partnership with SEI. and is an extension of a previous initiative that SOLV Energy launched in the Navajo Nation at White Horse High School in 2020. Over the course of 6 weeks, students participated in weekly challenges designed to build energy literacy and environmental citizenship and foster greater awareness and engagement in energy conservation and renewable energy sources.
Lafayette High School PowerUp! Challenge
Good Energy kicked off the PowerUp! Challenge on February 4th with an assembly at Lafayette High School in Lafayette, Alabama. Seniors were joined by SOLV Energy Director of Community Relations, Jennifer Hershman and Assistant Project Manager, Devon Mackey along with non-profit partners Jill Hardy Heath, President of Heart of America and Travis Smith, Executive Director of UNITE, Inc. The seniors learned about the importance of utilizing solar energy and were informed about the details of the PowerUp! Challenge.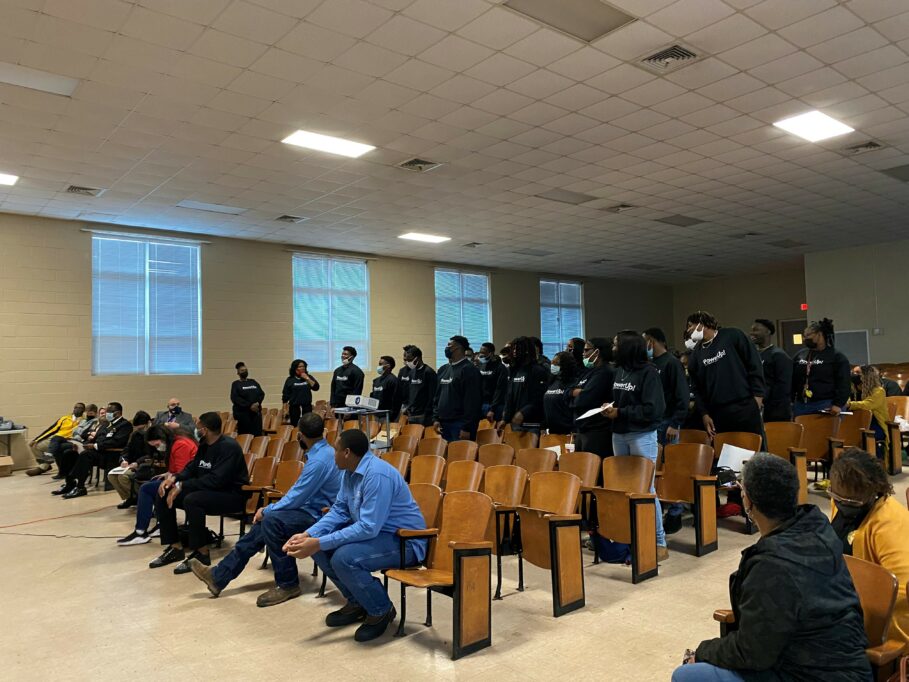 Food Bank of Eastern Alabama
SOLV Energy and our partners at Feeding America volunteered at The Food Bank of Eastern Alabama. On March 19, Randy Pattico and Quin Ray, SOLV Energy O&M techs, volunteered with PowerUp! Challenge participants and Lafayette High School students at The Food Bank of Eastern Alabama. The volunteers helped to sort and distribute about 125 food packages for families within the East County Alabama region. In addition to the help of the volunteers, a donation was made to support the Food Bank's mission to gather fresh food such as eggs, apples, onions, tomatoes, and potatoes for the community!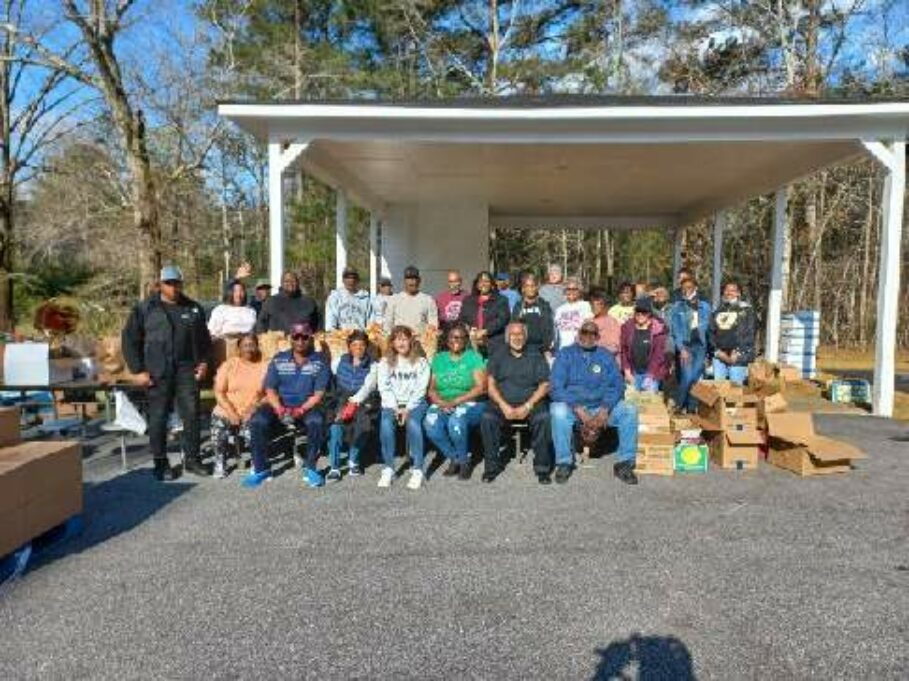 Chambers County School District DIY Solar Car curriculum donation
Students at the Inspire Academy STEAM program at Chambers County School District in Alabama celebrated Earth Week from April 18 – 20. SOLV Energy supported the program with a donation of 2,300 DIY Solar cars, along with our STEAM lesson, Solar Dance Party, to educate students between K-8 and participating high schools in solar and renewable energy.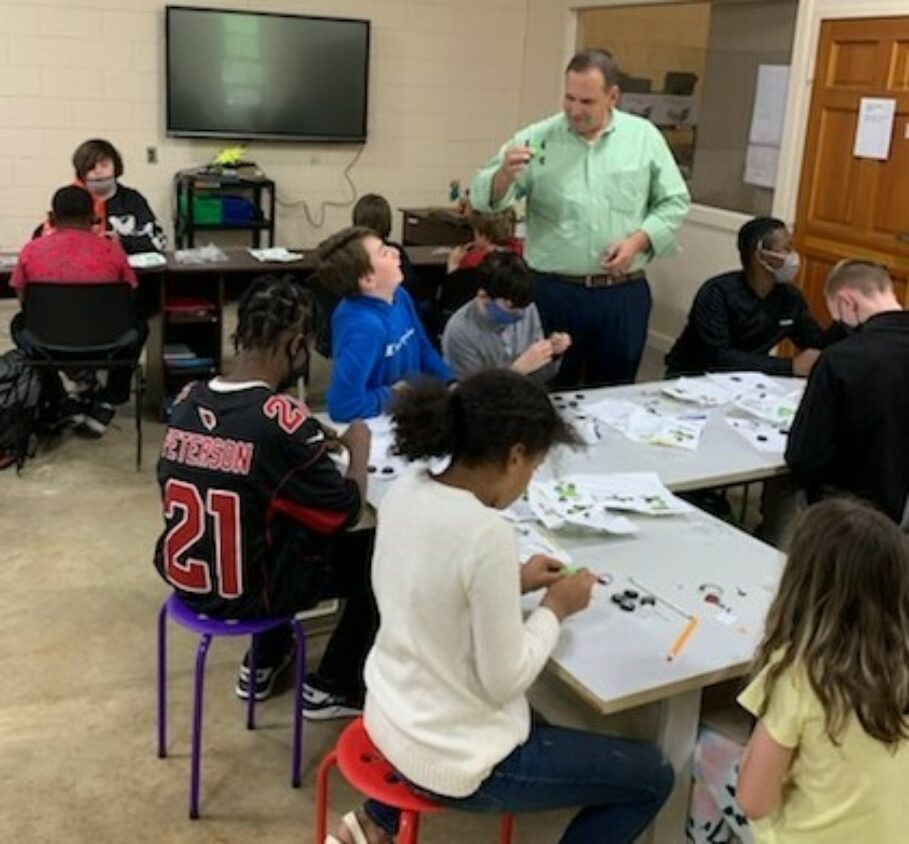 The Inspire Academy STEAM team lead the activities for students at seven different campuses across the district throughout the week. The STEAM outreach was led by Inspire Academy Engineering and Manufacturing Technologies instructor, Mr. Seth Stehouwer, who showed the students how to build the DIY cars and the technology behind the solar panels on the cars.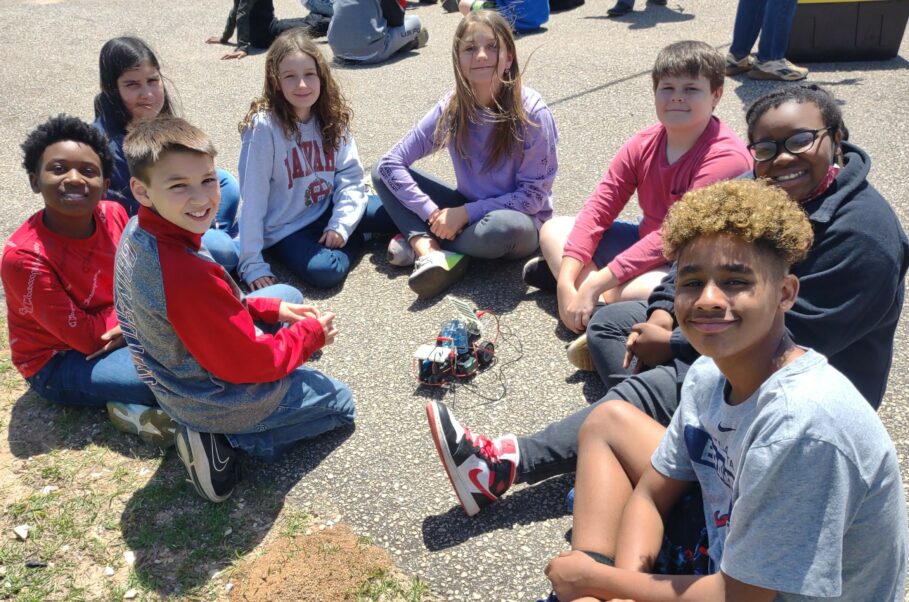 Fence line jobsite tour at Lafayette High School
On April 21st our Good Energy team joined Chambers County School District to host a fence line jobsite tour. The tour was guided by SOLV Energy Assistant Project Manager and Lafayette High School alumni, Devon Mackey. In recognition of Earth Day, the senior class at Lafayette High School joined Devon and the Good Energy team at the AL Solar project site to learn about the mechanics of a high-voltage substation, solar power plant construction as well as the careers available within our organization.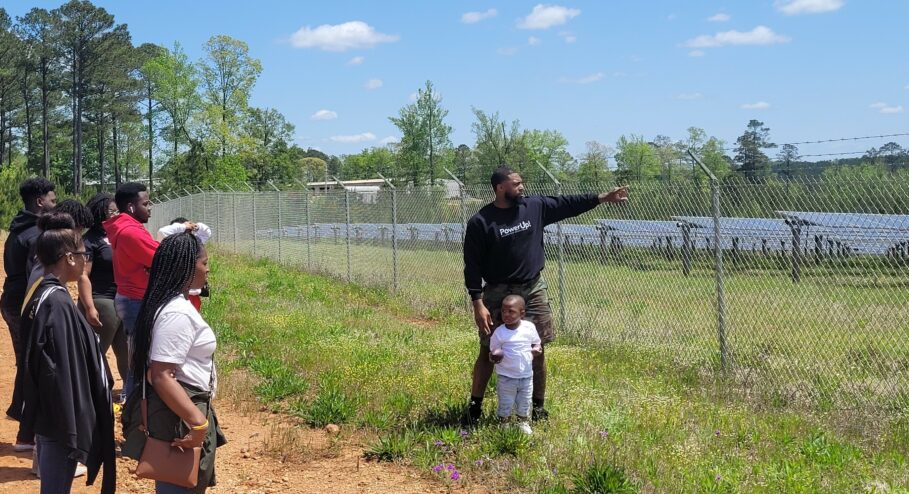 PowerUp! Challenge Award Ceremony
The Chambers County School District in Alabama welcomed our SOLV Energy team members, ShaLonda Dwight and Devon Mackey at Lafayette High School's PowerUp! Awards Assembly on May 5th. Our team recognized all the participating students for their hard work and in the program. First, second and third place winners were awarded a scholarship to put toward their future education. A raffle for all PowerUp! Challenge participants was graciously funded by our partners, Heart of America and UNITE. Raffle winners received checks to help fund their future endeavors and celebrate their hard work.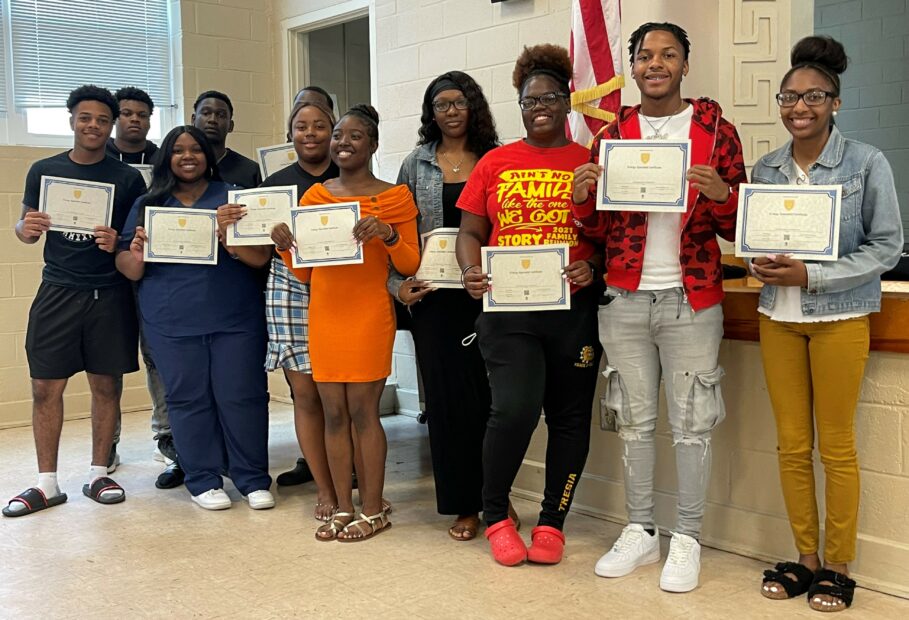 Inspire STEAM Academy – Green Power USA Talladega Raceway
On May 21st, Inspire STEAM Academy students participated in the Greenpower F24 National Championship racing event at Talladega Speedway. The students were led by Lafayette High School instructor, Mr. Seth Stehouwer, along with Devon Mackey and Michael Woody; SOLV Energy team members and former students of Mr. Stehouwer. SOLV Energy donated (2) Goal Zero YETI Battery and solar panel systems to charge their cars. The students competed with 45 other teams around the United States. Each racing team constructed their own cars out of carbon fiber and fiberglass. The Inspire high school team finished third overall and middle school finished fourth overall using 100% renewable energy!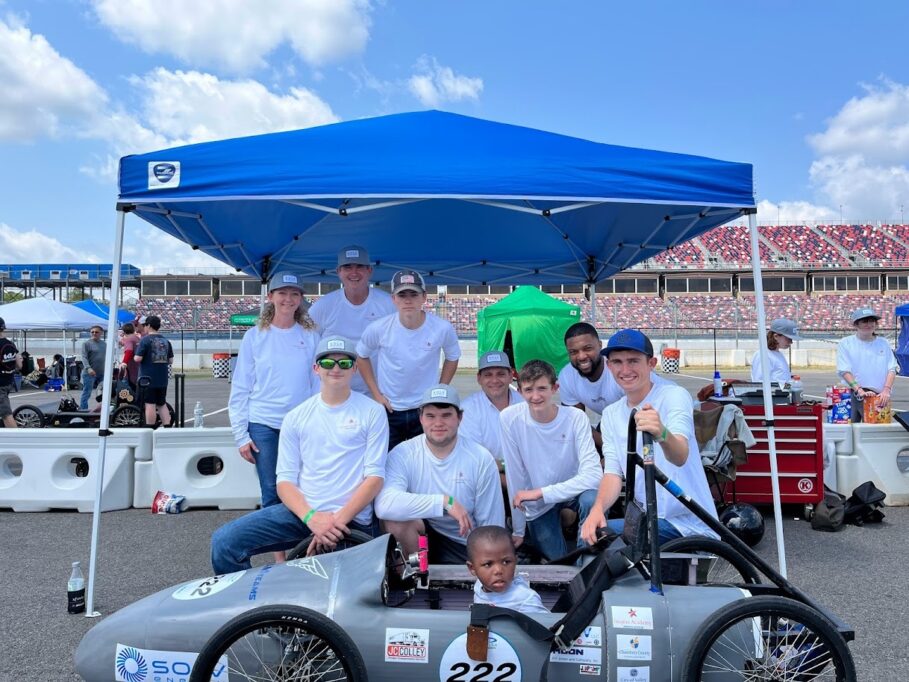 Kearny High School PowerUp! Challenge
Our SOLV Energy team also kicked off the PowerUp! Challenge at Kearny High School in Kearny, California on March 11th. SOLV Energy team members, Alyssa Grant, Alli Comings, Patrick Sullivan, and Linda Drews spoke on behalf of SOLV Energy at Kearny High School's PowerUp! Awards Assembly on May 26th. The team introduced SOLV Energy and the potential opportunities are offered for students should they choose a career in the solar industry. The top three winners of the PowerUp! Challenge received a gift from SOLV Energy and partner, Solar Energy International. The remaining runners-up received gift cards in recognition for all their hard work.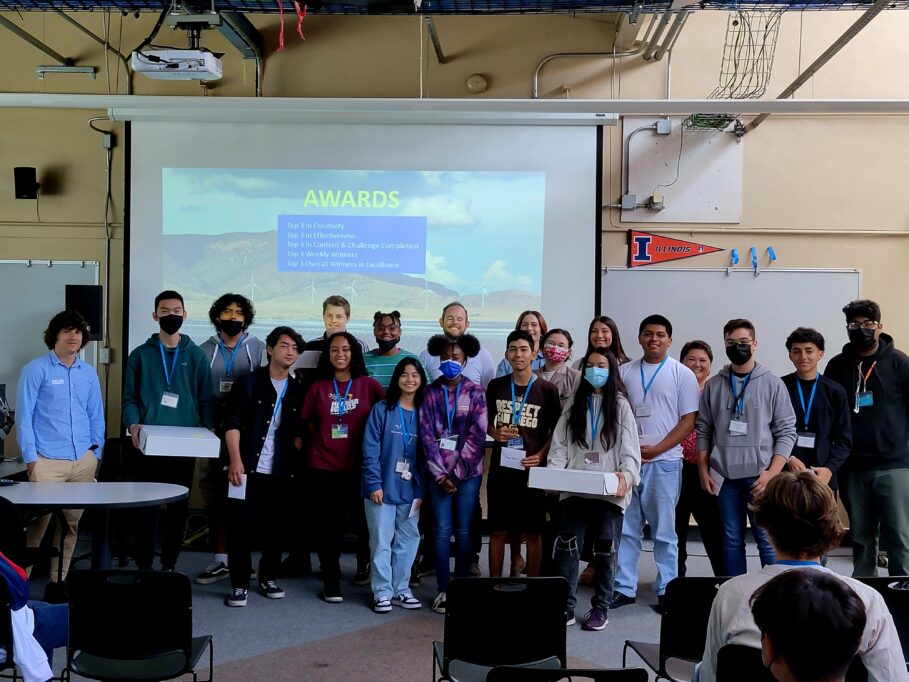 Our community relations team are continuing to generate Good Energy in local schools and with local organizations throughout the nation. Check out our social media pages to keep up on everything they are doing.
Back to all news