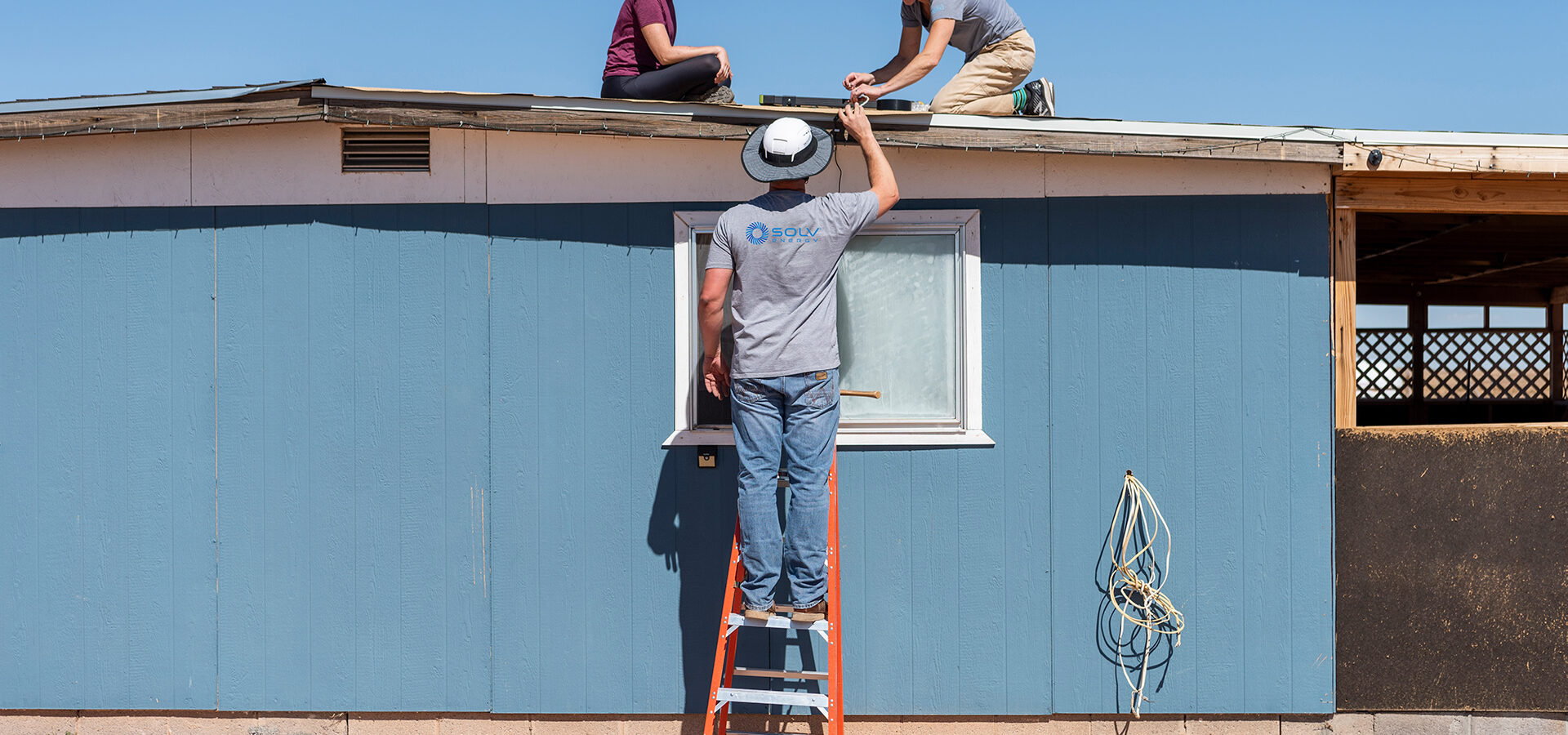 12.19.19
Press Release
Swinerton Renewable Energy (SRE) returned to the Navajo Reservation on December 4 to install solar power stations and lights in the homes of thirteen U.S. military veterans in northwestern New Mexico. The trip was the third phase of the Lightmakers Project, a community service collaboration between SRE and the Navajo Tribal Utility Authority (NTUA) sparked by their work together on the tribally-owned Kayenta 2 solar project.
An estimated 15,000 Navajo families live without access to the electric grid and rely on costly kerosene lamps to light their homes. Through the Lightmakers Project, SRE has equipped over 20 homes with Yeti 150 Power Stations and Boulder 50 solar panel kits and two Light-a-Life 350 LED lights from Goal Zero. Each home will save upward of $20 per week – nearly $1,000 a year – otherwise spent on kerosene or other fossil fuels.
The Lightmakers Project is made possible with support by solar industry partners. Prior to each phase of the project, the NTUA identifies several homes in need of immediate power. NTUA partners also assist with navigation, translation and installation during each home visit. A Swinerton client company generously donated thirteen kits used during the most recent trip. A social media post about a previous phase of the project sparked the company's interest in the initiative.
"We, in the solar industry, have a valuable opportunity to enrich the communities in which we work, not only through what we build but also in how we serve," said George Hershman, President of Swinerton Renewable Energy. "Through the Lightmakers Project, our team has had the honor of connecting with several Navajo families on a personal level. We look forward to continued work in that region."
Swinerton Renewable Energy plans to install solar kits on 80 homes in 2020. To see photos from the Lightmakers Project and read the stories behind them, follow @swinertonrenewable on Instagram.
Back to all news