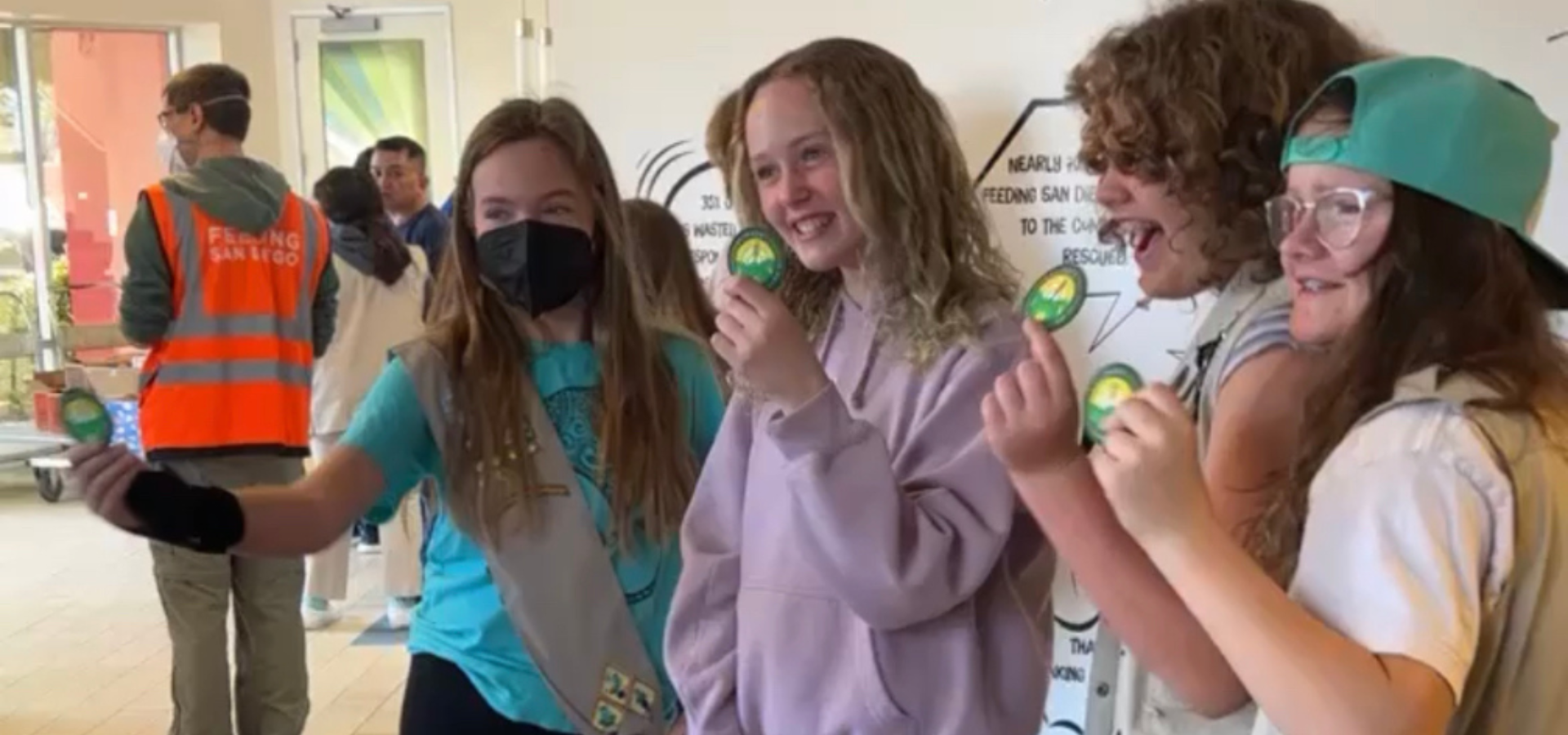 04.22.23
In April 2020, SOLV Energy along with core non-profit partner Feeding San Diego launched the first patch in our 'Climate Controller Series'. Our Food Rescue lesson and patch were launched alongside core non-profit partners, Girl Scouts San Diego and Feeding San Diego in honor of the 50th anniversary of Earth Day. SOLV Energy Director of Community Relations, Jennifer Hershman joined Director Marketing & Communications at Feeding San Diego, Dana Grant Williams to co-write a curriculum for the launch of the first of many Climate Controller patches. The goal for this patch is to educate girls about the connection between food waste and climate change and to inspire them to take action by becoming Climate Controllers through food rescue. One of the ways girls can earn this patch is by volunteering with Feeding San Diego.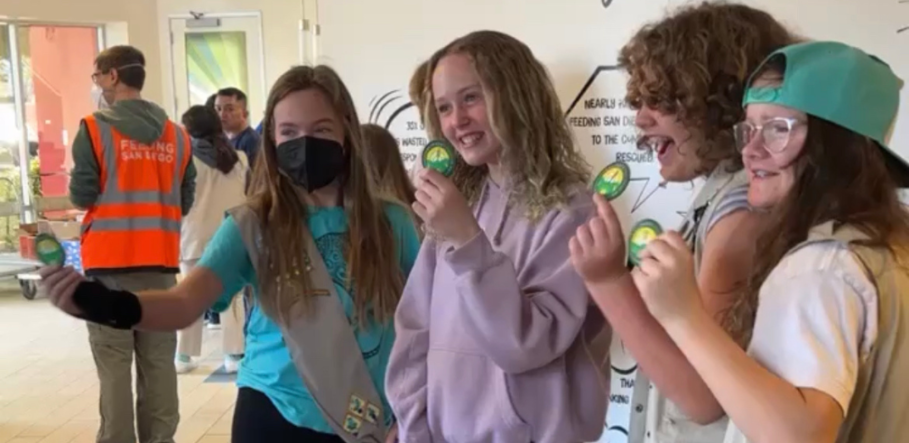 "About three in a half years ago I watched a video with Greta Thunberg and a scientist named George. They were essentially explaining that even one person's positive environmental actions can impact climate change and therefore become a Climate Controller. This gave me an idea to create a Girl Scout lesson and patch series called Climate Controller. The total Climate Controller series contains five lessons with activities to earn a patch. Each Earth Day, we release a new lesson and patch for our Climate Controllers to earn. I'm so proud of this series and for working with collaborative partners and girls who are curious and want to make a difference!" -Jennifer Hershman, SOLV Energy


Food Rescue
On the 50th anniversary of Earth Day in 2020, SOLV Energy released the first lesson and patch developed with Feeding San Diego. The goal of this lesson patch is to teach kids about the linkage between food waste and climate change to inspire them to become "Climate Controllers" through food rescue. The food rescue patch can be earned through a fun and simple activity like making a smoothie out of bruised fruits or vegetables. The patch also features the colors and trademark wheat stalk used in the Feeding America logo. Since the start of this Climate Controller series, local girl scouts have earned nearly 600 patches.


Trees
Launched on Earth Day in 2021, the second lesson and patch in our series is all about trees! Trees help our environment and us in many ways. They help us breathe, grow food, protect our land, and provide shade, wood and even a fun place to play! Perhaps one of the most important things trees provide us is oxygen. We must do what we can to help protect our trees. Forests cover almost a third of the Earth's surface, including over 700 million acres in the United States alone. Girls earn their patch through one of the activities by doing a leaf experiment!


Solar
The third patch in our series was launched on Earth Day in 2022 and focuses on renewable energy and being Powered By the Sun! We partnered with our environmental non-profit and sustainability curriculum leader, SEI to create this patch. Solar energy is good energy for all of us and the planet. This lesson educates about the ways we harness Sun Power for good with activities to make a solar oven or sun tracing to earn your patch.


Oceans
On Earth Day 2023, SOLV Energy is launching our 4th lesson and patch in our Climate Controller series about protecting our oceans called Be the wave of change! Our oceans, waves and beaches belong to all of us and it is our job to protect them. Some of the ways we can protect our oceans and shorelines is through simple everyday actions we can do together to make a big impact! Girls will learn about kelp forests and earn this patch through one of the activities such as making a seaweed salad or doing a Beach Cleanup with friends or family!
Also look out for our National Sponsorship with Girl Scouts of America this year to support their multi-level lesson and patch called Climate Challenge. Learn more about the Girl Scouts Climate Challenge at: https://www.girlscouts.org/en/activities-for-girls/for-every-girl/girl-scout-climate-challenge.html
Back to all news