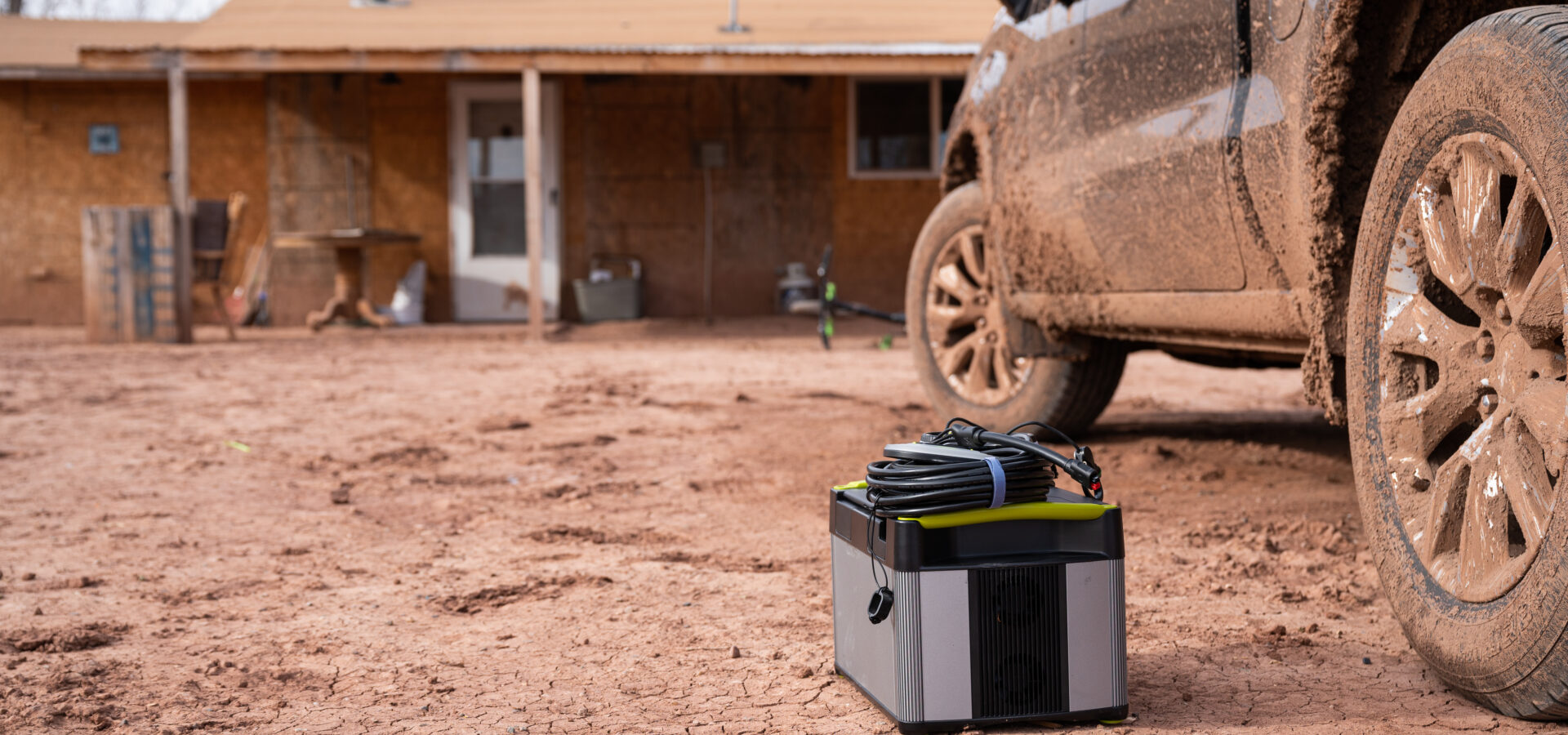 04.12.23
In the Navajo Nation, buses transporting students to and from the Red Mesa School District in northern Arizona travel nearly 4,000 miles a day. After school, many of these students go home to intergenerational family dwellings located miles from the nearest power line. Depending on the time of year, homework is completed by waning daylight or by the weak glow of a kerosene lamp.
Last week SOLV Energy traveled to the Navajo Nation to continue our Skip the Grid project, a partnership with the Heart of America Foundation and CalPoly University. Working with community leaders and staff at the Red Mesa School District to identify families without transmitted power, Skip the Grid project partners installed solar powered systems that provide clean electricity, battery storage, and light in over 30 Navajo homes.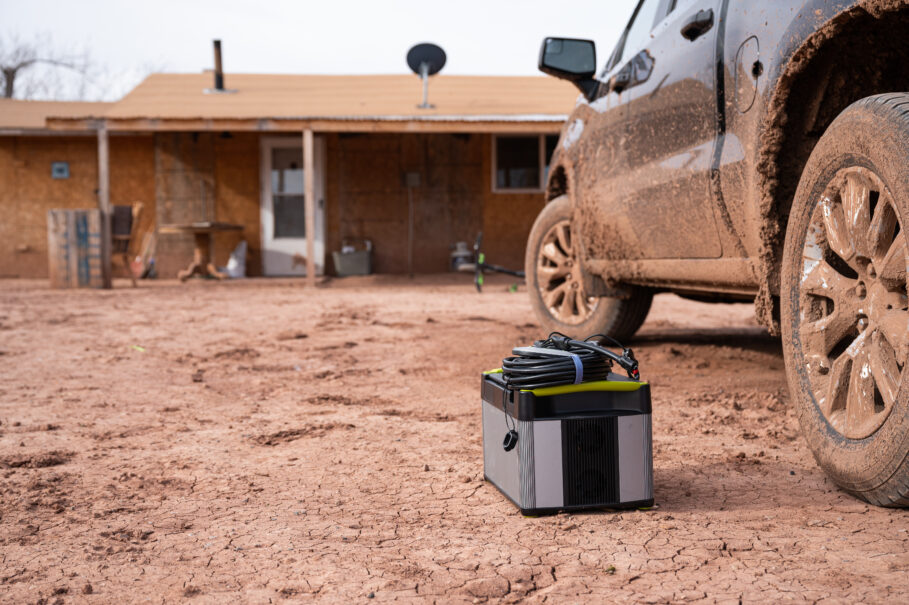 Skip the Grid is a continuation of The Lightmakers Project, a home system installation project by SOLV Energy that began in 2019. When the pandemic halted trips to the Navajo Nation in 2020, SOLV Energy was introduced to Heart of America by photographer and Navajo philanthropist, Mylo Fowler. At that time, our outreach shifted from in-home installations to providing remote education resource packs to help students continue learning from home. As of April 2023, approximately 10,000 education packs were delivered to school districts across Navajo with the help of our education partner HOA.
This phase of Skip the Grid wrapped up with a ribbon cutting event celebrating a new STEAM lab for students at Red Mesa Schools that was designed and funded by SOLV Energy and Heart of America. This customizable learning space features hands-on activities as well as technology like VR/AR, robotics, iPads and digital flipboards for K-12 students. Through the lab's 'Good Energy Corner,' students can learn about the utility solar projects in their area and find out more about careers in renewable energy.
As a solar contractor, SOLV Energy's mission is to generate good energy in our communities through projects for people and the planet. Renewables are helping to expand access not only to energy resources, but also to better education for more Americans. We're investing in STEAM resources to promote education equity and build a pathway to bright careers in solar energy, creating a full circle opportunity for community members to engage with our projects.
Our work in the utility solar sector first took us to the Navajo Nation in 2018. Five years later, access to reliable, affordable power remains a challenge for thousands of families there. We believe that good energy creates a ripple effect. Through the Skip the Grid project, we've experienced first-hand the difference light can bring to families. For more information on joining or supporting Skip the Grid, visit https://www.heartofamerica.org/partnerresponse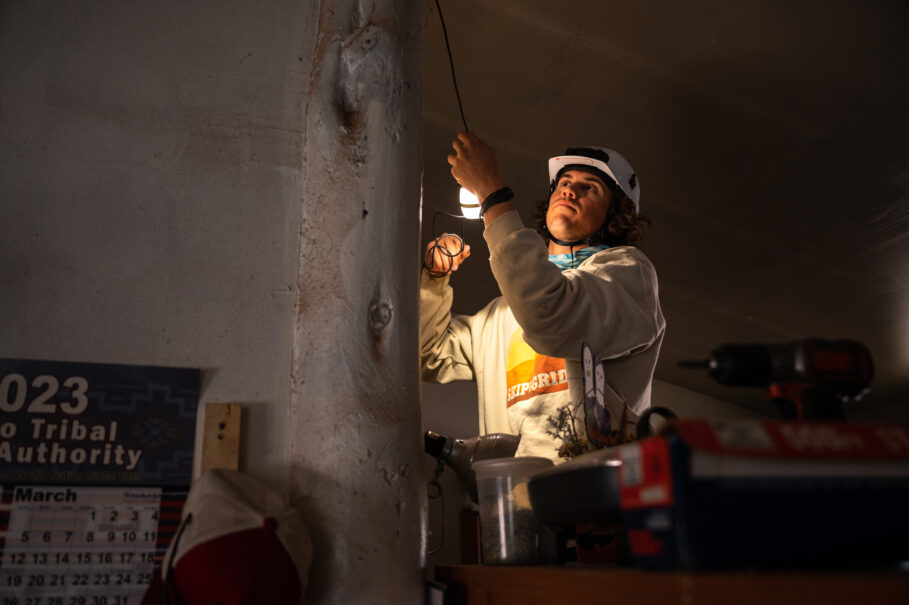 Back to all news