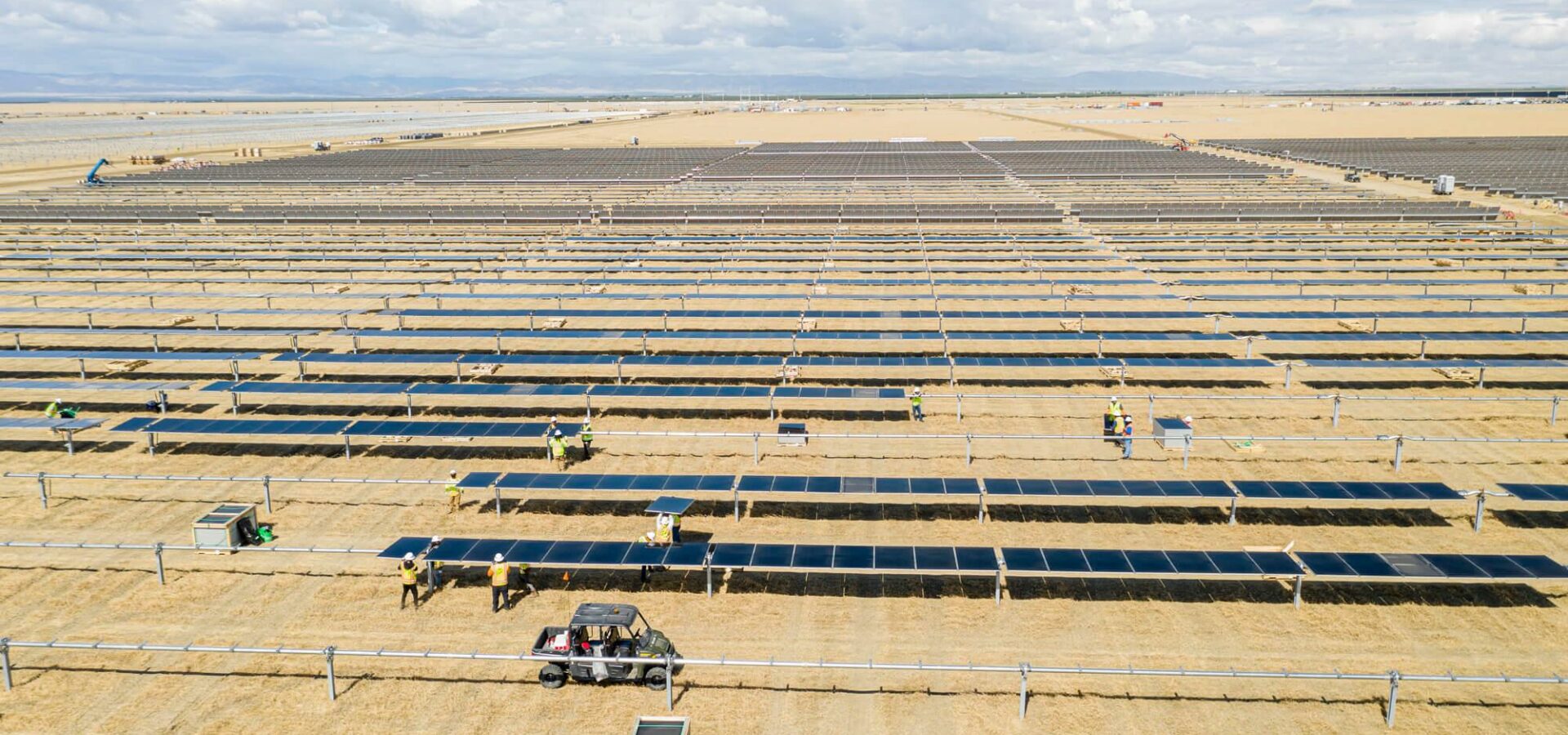 07.25.18
Press Release
SAN DIEGO, July 25, 2018 -- Solar Power World named Swinerton Renewable Energy (SRE) the No. 1 solar contractor in the United States in its 2018 Top Solar Contractors list. Swinerton Renewable Energy provides engineering, procurement and construction services for the solar industry. SRE also ranked No. 1 on the publication's Utility-Scale Contractors, Utility EPCs, and California Contractors lists.
The Top Solar Contractors list is developed by Solar Power World to recognize the work completed by solar contractors across the United States. Produced annually, the list ranks contractors within the utility, commercial and residential markets by kilowatts installed in the previous year. The 2018 list was released on July 24.
The U.S. solar market installed over 10 gigawatts in 2017, marking a second consecutive year of double-digit gigawatt growth industry-wide. The non-residential segment grew 28% year-over-year, the fourth straight year of annual growth for commercial, industrial and community solar. In 2017, 30% of all new electric generating capacity brought online in the United States came from solar.
Swinerton Renewable Energy installed 889,600 kilowatts in 2017. A division of a 130-year old general construction company, SRE was formed in 2008 to provide solar EPC services to existing clients in the commercial market, before pivoting toward utility-scale opportunities as the solar sector matured. As of July 2018, SRE's total portfolio includes over 3.5 gigawatts of total installations in the U.S., Canada and Mexico.
In 2017, Swinerton entered back into the commercial solar market, completing construction on several rooftop and carport PV installations for two Southern California school districts. Swinerton continues to expand its commercial generation portfolio and began work on several installations in the Northeast in early 2018 – the company's first projects in that region.
Swinerton's operations and maintenance group, SOLV, manages over 4.5 gigawatts of affiliated and third-party renewable energy plants. In early 2017, SOLV opened its 7,000-square foot 24/7 Operations and Control Center in San Diego. Swinerton Renewable Energy further increased its offerings in 2017, introducing a team dedicated to high-voltage and interconnection engineering, based in Raleigh, NC.
"Swinerton's continued success is built on a commitment to providing excellent service to our clients," said George Hershman, President of Swinerton Renewable Energy. "The decision to broaden our commercial, high-voltage and soon, energy storage, capabilities enables us to provide integrated energy solutions to our customers across the full project-cycle. On behalf of our growing SRE team, thank you to the many valued clients who have entrusted your work to us. We look forward to building strong relationships and best-in-class solar facilities for gigawatts to come."
Contact:
Scarlett Chepke
Swinerton Renewable Energy and SOLV
858.815.2414
Back to all news