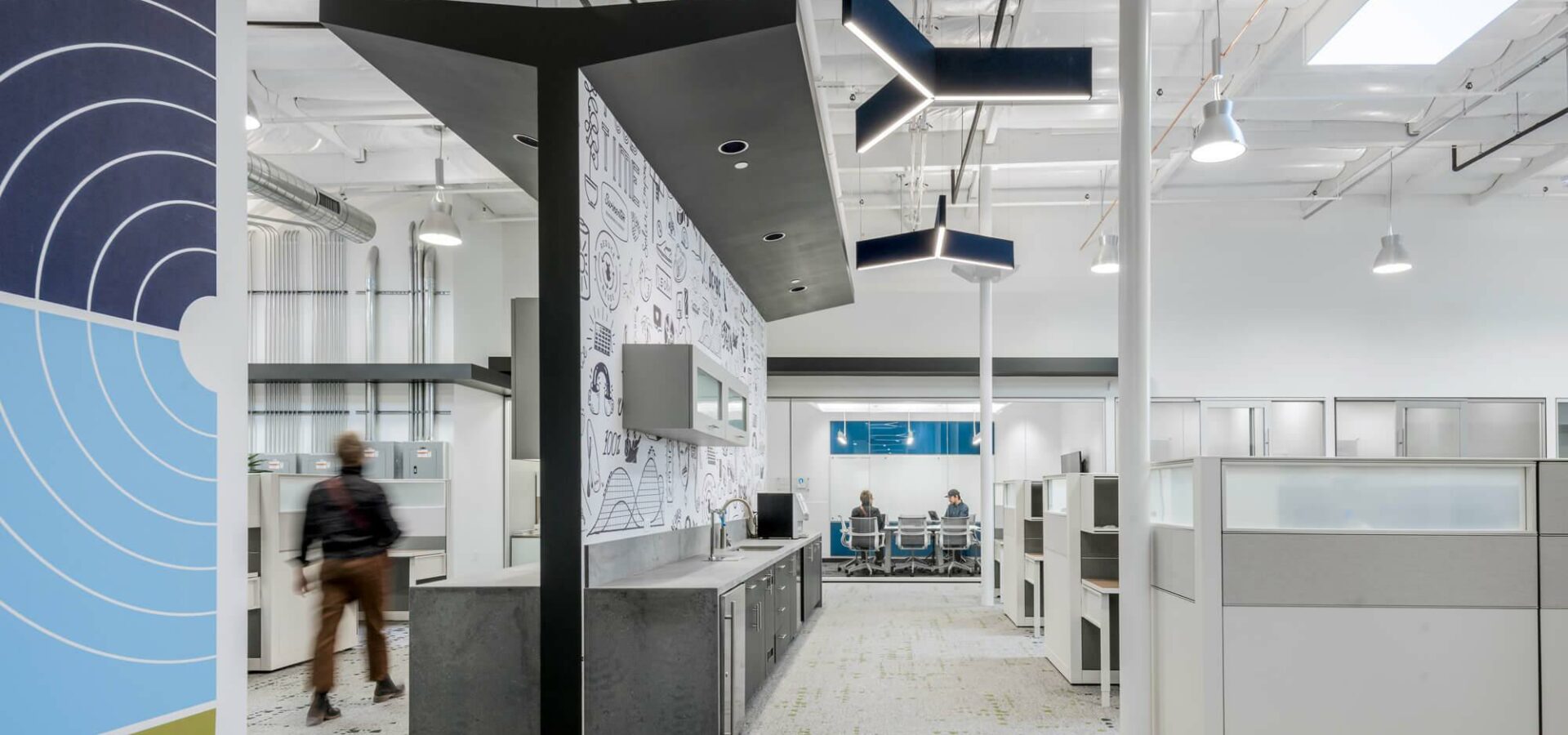 08.13.21
Press Release
Swinerton Renewable Energy (SRE), the largest solar contractor in the United States, recently opened its new headquarters in San Diego to accommodate a growing team spurred by a robust outlook for the renewable energy industry in the coming years.
SRE collaborated with ID Studios on the design, building upon a long-term partnership with the Solana Beach-based firm. A division of Swinerton Builders, SRE managed construction on the project and worked with the Swinerton self-perform trade experts on several stages of the build-out. The Engine is Red provided additional design services on the project.
Construction on the office began in February 2020 and was completed in Spring 2021. With the onset of the COVID-19 pandemic, SRE developed an exacting set of guidelines around mask wearing, physical distancing and cleaning and sanitation processes to ensure that the teams on site were able to continue working safely. Today, the office allows plenty of room to observe physical distancing should employees so choose.
The 25,000 square-foot location expands on an existing 5,700 square-foot operations and control center and office space that was completed in 2018. The expansion provides additional workspaces for a larger San Diego team, as well as several collaborative meeting areas and "hotel" desks for team members visiting from solar job sites across the country.
Swinerton Renewable Energy's headquarters welcomes employees to make themselves at home, offering a full kitchen, showers, a wellness room, large patio and multiple lounge and refreshment areas located throughout the space. Several large-scale graphics, including a "Solar 101" wall, reflect the SRE team's creativity and commitment to STEM education. The space also houses the company's 24-hour a day, 365-days a year operations and control center.
For more reflections from the SRE and ID Studios teams on the building process, what shaped the design and what it means to be back together again, check out this video
Back to all news