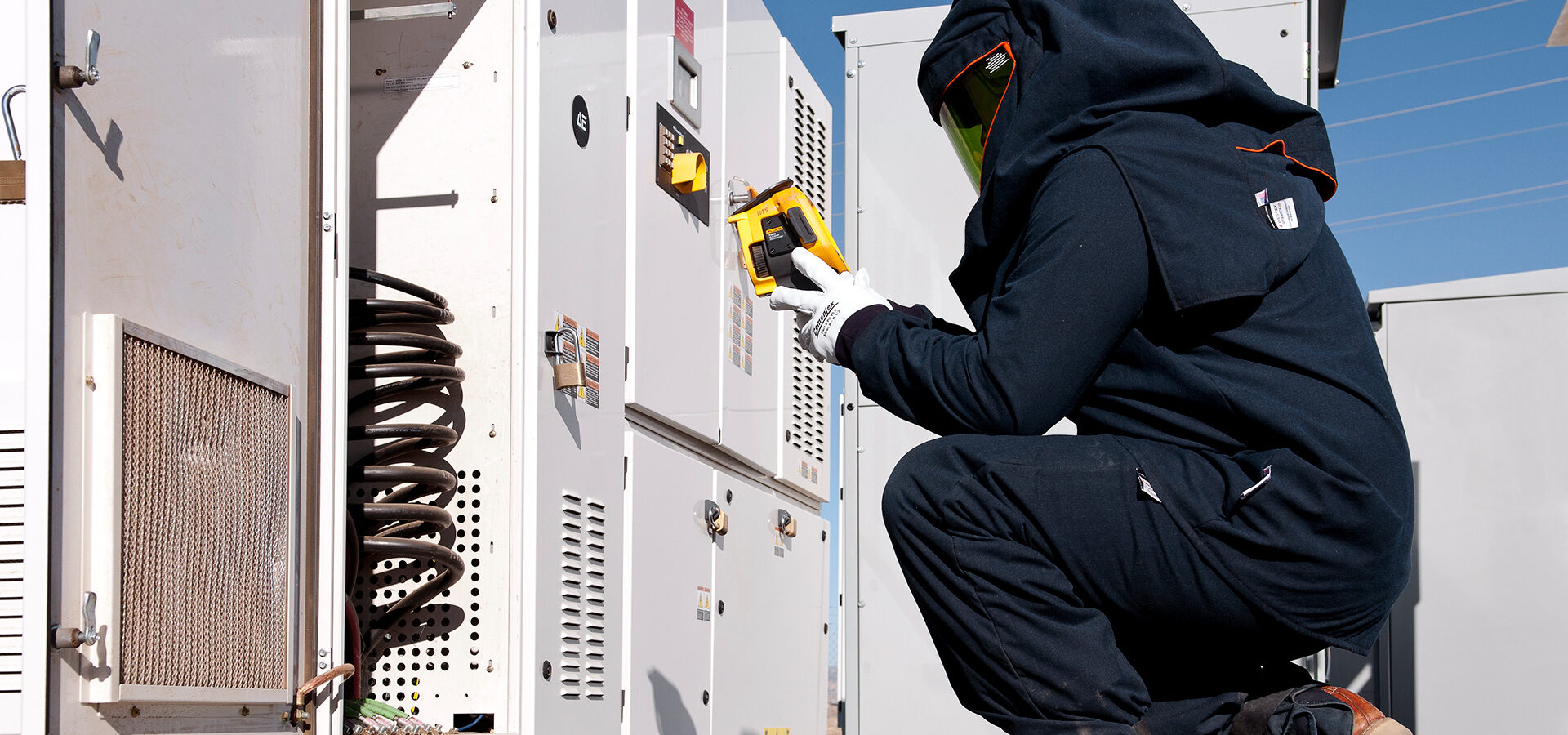 12.12.17
Press Release
SOLV®, a division of Swinerton Renewable Energy, has been named the #1 Service Provider in the global operations & maintenance (O&M) market for a second year in a row according to a new report by GTM Research and SoliChamba Consulting.
In Global Solar PV O&M 2017-2022: Markets, Services and Competitors, 128 companies are segmented into six categories: Service Providers, including Independent Service Providers (ISPs) and Affiliated Service Providers (ASPs); Development Cos. (DevCo); EPC Firms; Integrated Module Cos. (ModCos); Independent Power Producers (IPPs); Utilities; and Inverter Manufacturers. The report analyzes vendors across 4 market segments based on system capacity: Residential (up to 20kW), Commercial (20kW to 1 MW), Industrial (1 to 5 MW), and Utility-Scale (more than 5 MW).
SOLV currently manages 4,415 MWdc of PV assets and is ranked #2 among O&M vendors globally in any category and #1 in the Service Provider category. In 2017, SOLV added 1,337 MWdc to its total O&M fleet, expanding beyond its core utility-scale market with the addition of over 100 MWdc of new PV assets in the industrial segment. Only one company, which diversifies its portfolio across multiple continents, currently operates a larger total fleet than SOLV.
SOLV provides O&M services to both affiliated and third-party plants in North America as a division of utility-scale solar EPC, Swinerton Renewable Energy (SRE). In early 2017, SOLV opened its 7,000 square foot medium-impact NERC, 24/7 compliant Operations and Control Center (OCC) in San Diego. The expansion has allowed for continued portfolio growth not only in the solar industry, but also in the wind industry.
"Our client base and portfolio continue to expand across the country due to our dedicated and SMART team of technicians, engineers and support staff," said Reegan Moen, SOLV's Business Development Manager. "SOLV is the complete solution providing a high level of customer service, optimized PV plants for maximized production and a culture that prioritizes safety, ownership and doing our best."
"As PV markets mature, O&M activities tend to transfer from EPC firms to service providers, and ASPs that stem from an EPC, like SOLV, are gaining share globally," said Cedric Brehaut from SOLICHAMBA, the author of the new GTM report. "What is unique with SOLV is the fast pace at which the company has scaled its third-party O&M business to the point where half of the current SOLV O&M portfolio currently consists of plants built by other EPC firms."
According to the report, the global O&M market will reach 395 GW by the end of 2017, and more than double over the next five years for a worldwide total in excess of 900 GW by 2022. The United States currently has the largest O&M portfolios, with over half of PV assets in the growing utility-scale market. Looking ahead, O&M providers can expect changes brought on by consolidation and technological advancements.
Back to all news