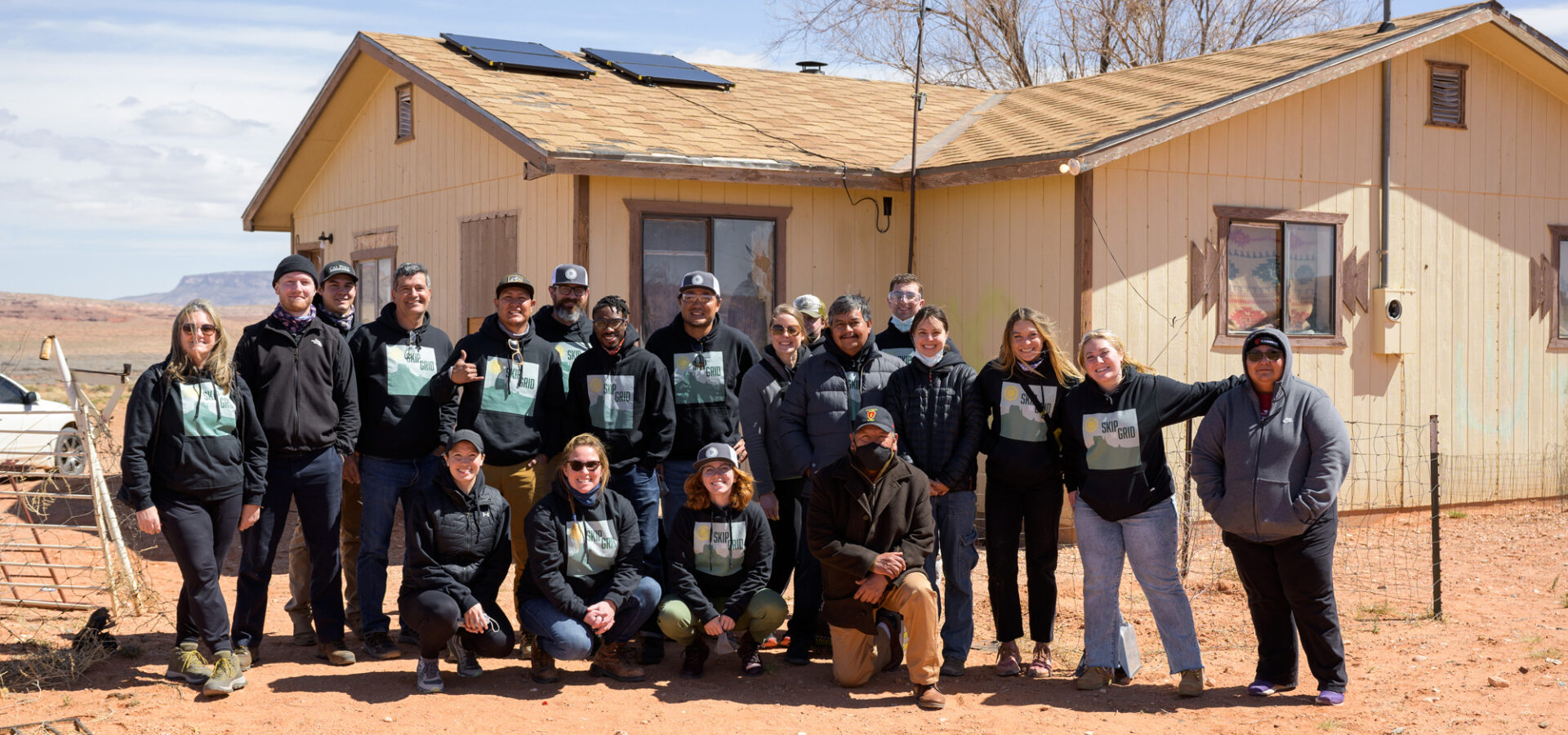 10.26.20
Press Release
Swinerton Renewable Energy (SRE) has been chosen as The Cleanie Awards® Winner for Community Giveback. The Cleanie Awards is the leading awards program exclusive to the cleantech industry. The program recognizes innovation excellence, business leadership and superior outreach campaigns. Individuals and organizations across many facets of the industry submitted nominations.
Swinerton Renewable Energy is one of the country's largest solar EPC contractors with over 6 gigawatts (GW) of solar capacity installed in 28 states. As a 100% employee-owned company, Swinerton appreciates the importance of giving back to the communities in which its team lives and works. SRE was the EPC on Kayenta 2, the first tribally developed, owned and operated solar facility in the United States. Following the completion of Kayenta, SRE made a long-term commitment to serve the people living in this region.
"We are extremely proud to recognize this year's movers and shakers, who truly inspire others in the broader cleantech community," said Randee Gilmore, executive director, The Cleanie Awards. "We saw a double-digit increase in the number of submissions, which is incredible given the challenging times with the global pandemic. This shows how much the industry needs a recognition program like this, and our potential to continue growing year over year."
SRE was recognized for its Power Up! Empowered Education program, an initiative that has provided distance learning resources to over 7,000 students in the Navajo Nation. The COVID-19 pandemic has pushed 46,000 children learning from the classroom to the home, where school supplies and access to reliable power are sparse. The program is a partnership with Heart of America (HOA), Strategic Energy Innovations (SEI), Real Salt Lake (RSL) Foundation and Navajo tribal member and humanitarian, Mylo Fowler.
"Now is the time to work together in support of those uniquely impacted by the ongoing COVID-19 crisis," said Jennifer Hershman, Community Relations Liaison for Swinerton Renewable Energy. "We're honored to share this award with HOA, SEI, Mylo and all the volunteers who have shown tremendous generosity in their support of this program, which will provide Navajo students with resources they need to continue learning and to stay connected through this isolating time."
Swinerton Renewable Energy was selected by a cohort of judges and leaders representing a cross section of the cleantech and renewable energy sectors, including Ayanna Nibbs, CohnReznick Capital; Chris Taylor, Google; Thiam B. Giam, Black & Veatch Management Consulting; Chris Vlahoplus, ScottMadden; Gil Jenkins, Hannon Armstrong; Zadie Oleksiw, Clearway Energy Group; and Ron DiFelice, Energy Intelligence Partners (EIP).
Back to all news