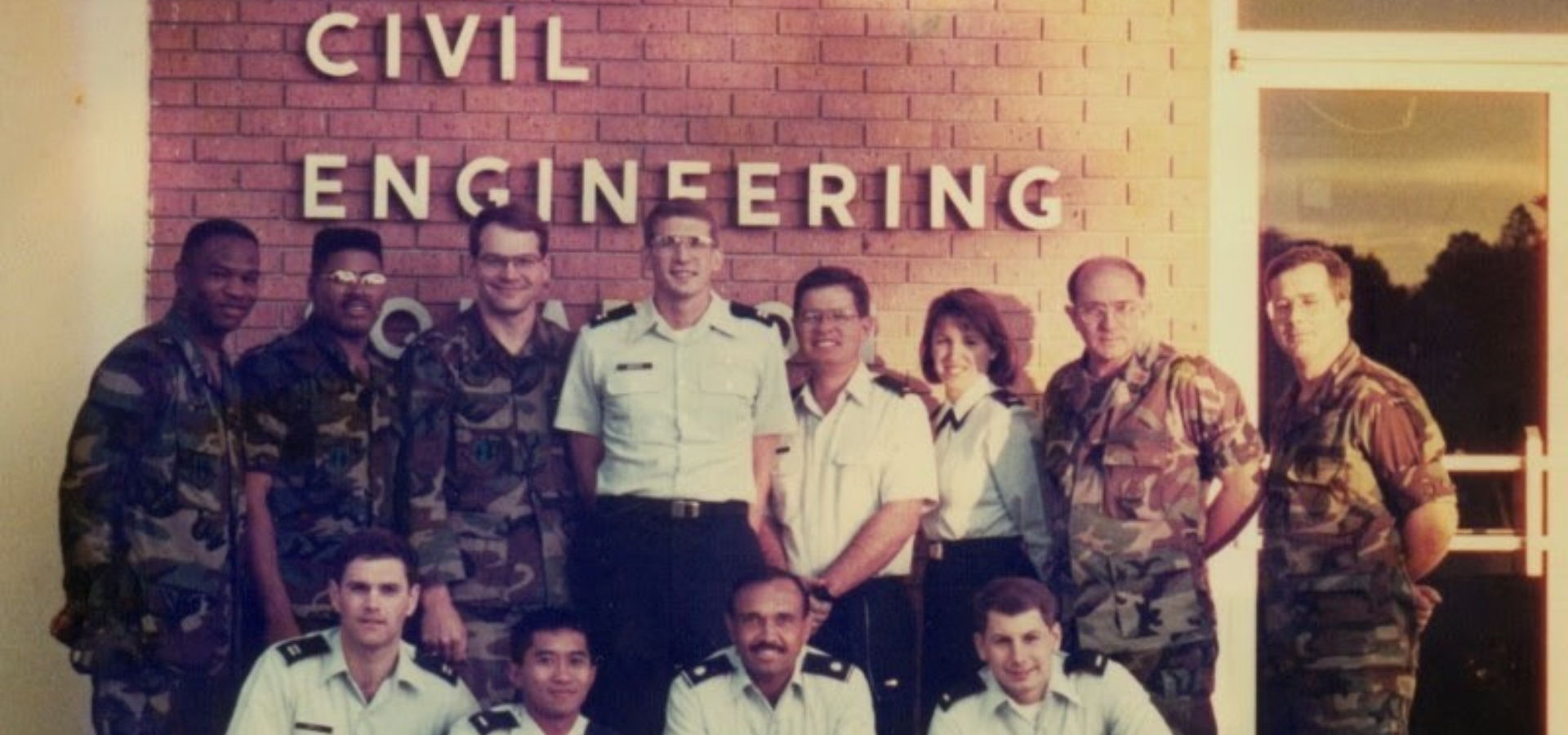 11.08.22
Throughout the week of Veterans Day, we're highlighting our SOLV Energy team members that have served our country. As you navigate through these photo journals, please join us in honoring the efforts of these amazing individuals. We are forever grateful for their hard work not only as members of our SOLV Energy family, but also as part of the United States Armed Forces.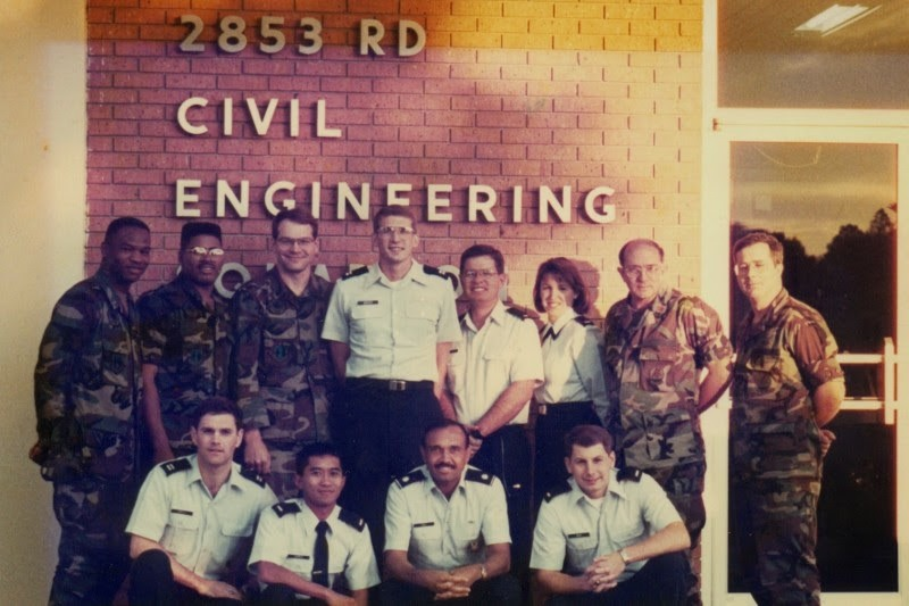 Rick Garcia | SOLV Energy
What branch of Military did you serve in? United States Air Force
How long did you serve? I served 3 years active duty at Warner Robbins Air Force Base, GA, and 5 years in the reserves at March AFB in Riverside, CA.
What was your job in the military? My peacetime job while assigned to the 2853rd Civil Engineering Squadron was to prepare specifications and engineering drawings for many projects on base. I designed the foundation for Hangar One at the Museum of Aviation; designed the oil and water separator drainage system around the perimeter of the flight line's fueling apron. I also designed and personally managed the construction of a 2000 foot sanitary sewer system and a 900 foot storm drainage system for the Museum of Aviation. My wartime job was to provide "force bed down of troops at overseas locations"; which means I was part of the civil engineering teams that were prepared to setup tent cities; provide all needed road and utility infrastructure at forward operating locations; but most importantly perform rapid runway repairs on the airfields to get military planes back into service quickly.
How did you make your way into the solar/renewables industry? Are your jobs similar? From 2012-2013, I had previously worked with fellow senior estimator at a general contracting firm. I had also previously worked with SOLV Energy team member, Brian Irlbeck, Scott Stites and Jennifer Hershman at Taylor Ball in the late 1990s. As an estimator for either the construction industry or the solar industry, one still needs to perform quantity takeoffs; understand construction design principles and work with consultants; coordinate with vendors; and work with operations in building a great product. The main differences working now in the solar industry with SOLV is that the number of trades to coordinate with is substantially lower; we have very select business relationships with a handful of key vendors and subcontractors; and the scope of work is totally different than general contracting work but it is still engaging!
What is something you learned in the military that you keep with you today? Some of the values that I learned in the military include: teamwork; punctuality; respect; and accountability.
What is something you would like civilians to think about on Veterans Day? I always remind myself: Freedom is not free. People have volunteered to serve in the military to protect the American way of life, liberty and the pursuit of happiness.
What does Veterans Day mean to you? I was proud to have served as a lieutenant during the fall of the Berlin Wall, and also during Operation Desert Storm. In my family, we have 5 generations of military members who have served in the U.S. Army, Navy and Air Force.
Back to all news