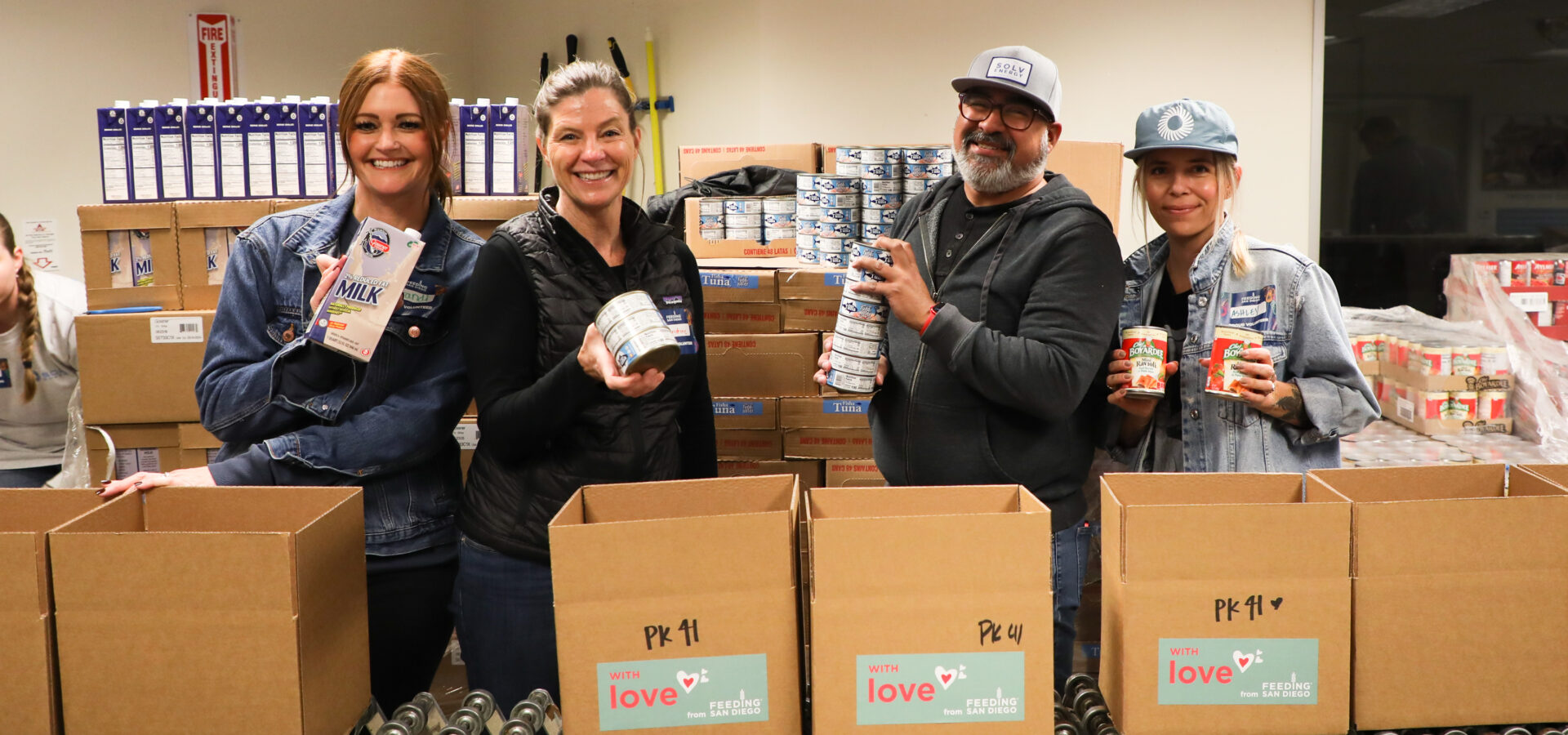 05.10.23
Throughout the month of April our SOLV Energy team participated in volunteer events across the United States to work towards our company's goal- to create a sustainable planet. We partnered with affiliated food banks of our core non-profit partner, Feeding America, to help reduce the harmful gases food waste creates for our environment. Girl Scouts across the United States also had the opportunity to fight food waste by earning our Food Rescue patch by volunteering with Feeding San Diego and Inter-Faith Food Shuttle in Raleigh, North Carolina.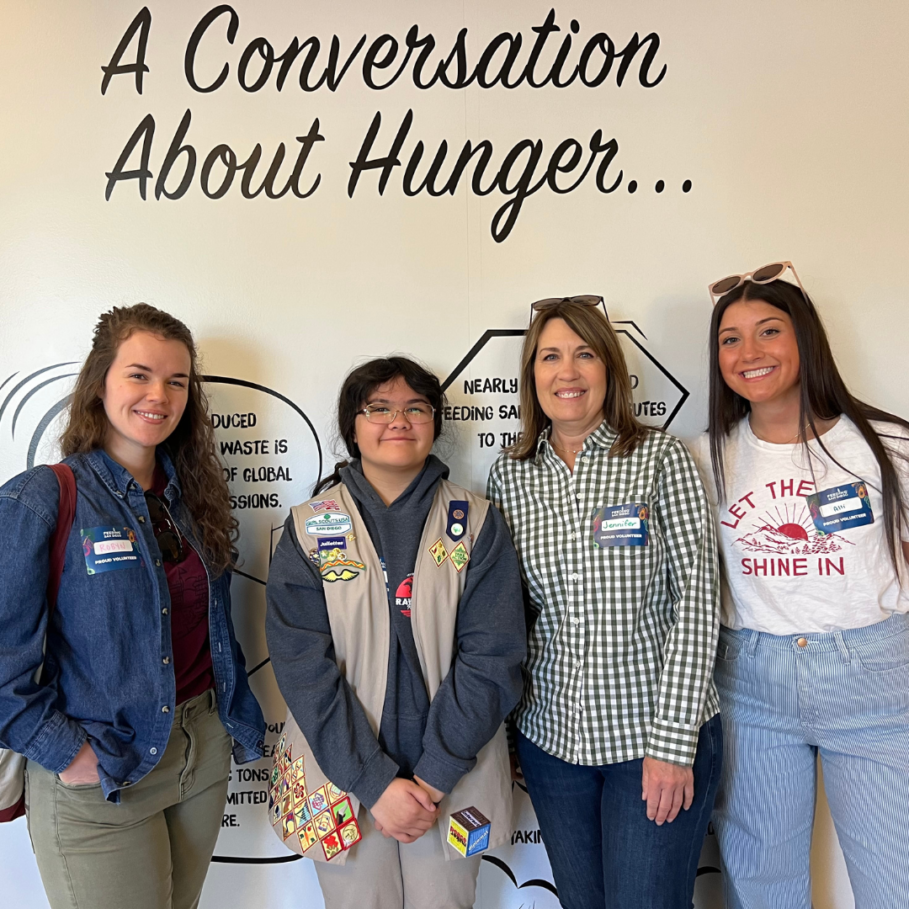 San Diego
Nineteen local San Diego Girl Scouts joined at Feeding San Diego's volunteer center in Sorrento Valley on April 8th to sort through and pack thousands of pounds of imperfect produce that were later distributed to local families facing hunger. Once the Girl Scouts completed their volunteer shift, they each earned a Food Rescue patch; the first of five patches in our Climate Controller series. This event was organized by our core non-profit partner, Feeding San Diego, in collaboration with Girl Scouts San Diego. By the end of the event, The Girl Scouts, aged from 8 to 16, packed 1,900 pounds of potatoes and 3,600 pounds of apples, and the food made its way to an estimated 1,375 local households.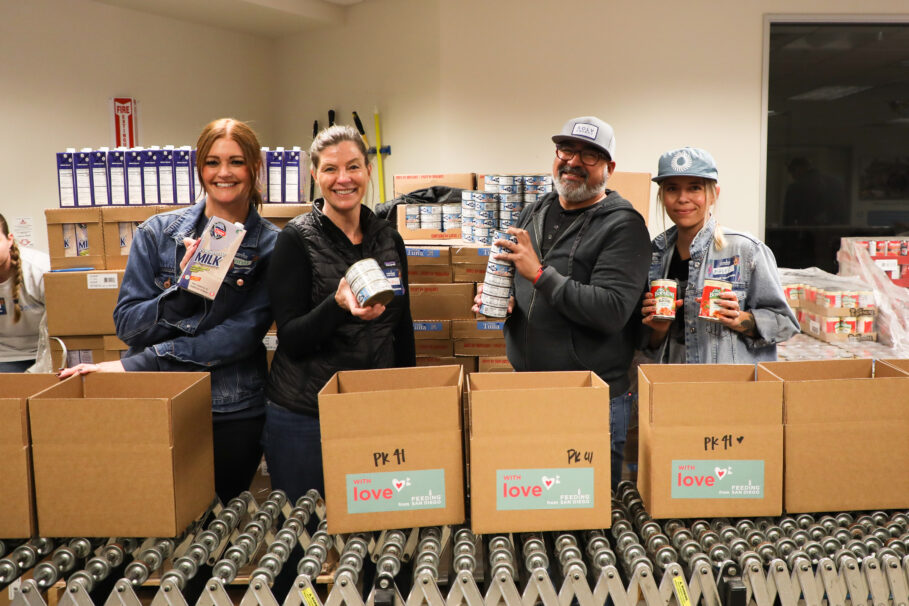 In celebration of our sponsorship for Feeding San Diego's 'Feed People, not Landfills' campaign, 16 of our San Diego SOLV Energy team members joined together for a dedicated employee volunteer shift at the organization's distribution center. Employees helped pack boxes of food that were later distributed to local families.

On Earth Day we released our Ocean's patch, the fourth lesson in our Climate Controller series. This lesson teaches how simple, everyday actions can protect our oceans and shorelines. Participants will learn about the impact society has on coastal protection, kelp beds, and plastic pollution. Read more about the release of the Climate Controller series: https://www.solvenergy.com/news/solv-energy-introduces-newest-patch-in-climate-controller-series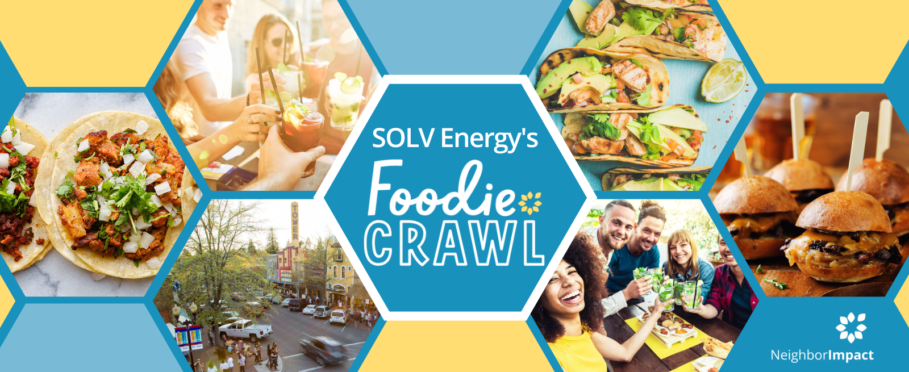 Bend, OR
On April 30th, SOLV Energy proudly sponsored NeighborImpact's 2023 Foodie Crawl in Bend, Oregon. The annual pub-crawl-meets-progressive-dinner event provides an offering of local food and drink, small plates, and beverage pairings from local chefs and restaurants in downtown Bend. Proceeds from The Foodie Crawl benefit NeighborImpact and their Food Program, which collects and distributes more than 4-million pounds of food annually to Central Oregonians that live with food security.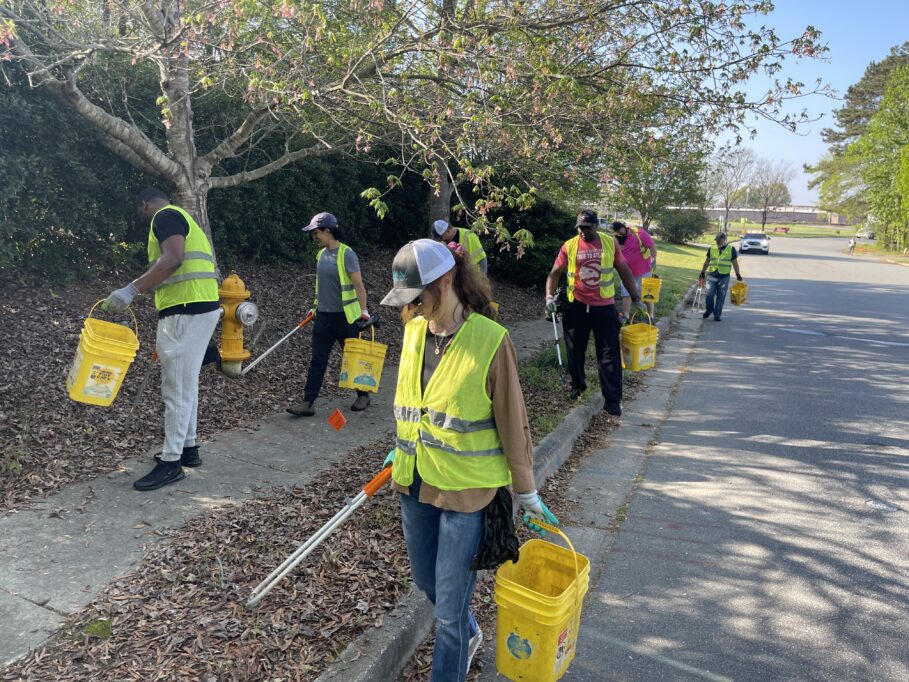 Raleigh, NC
Our Raleigh team is no stranger when it comes to volunteering with The Great Raleigh Cleanup! On April 5, members of our SOLV Energy team joined The Great Raleigh Cleanup for the third time to remove a total of 220 pounds of litter; surpassing the first two volunteer projects combined! This total doesn't include all the cans or the 3 shopping carts that were removed. The combined efforts for all three volunteer projects have brought the Raleigh team to an overall total of 435lbs of litter that have been removed from the local Raleigh community.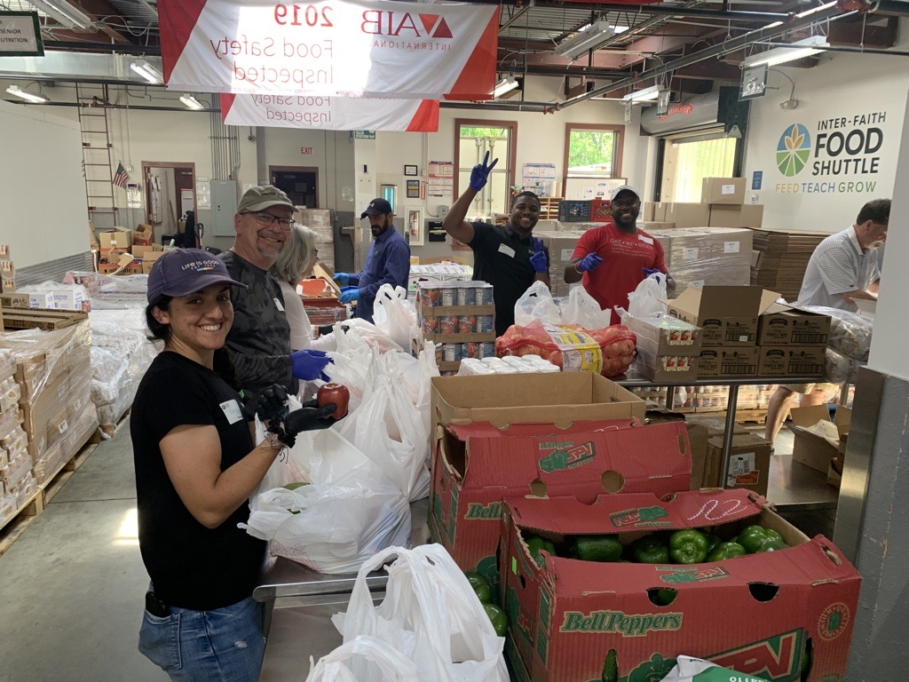 On April 12th, our Raleigh SOLV team Energy joined our non-profit partner, Inter-Faith Food Shuttle, for a dedicated employee volunteer shift. Our team packed and delivered grocery bags full of fresh produce and non-perishable food items to seniors living in Wake County.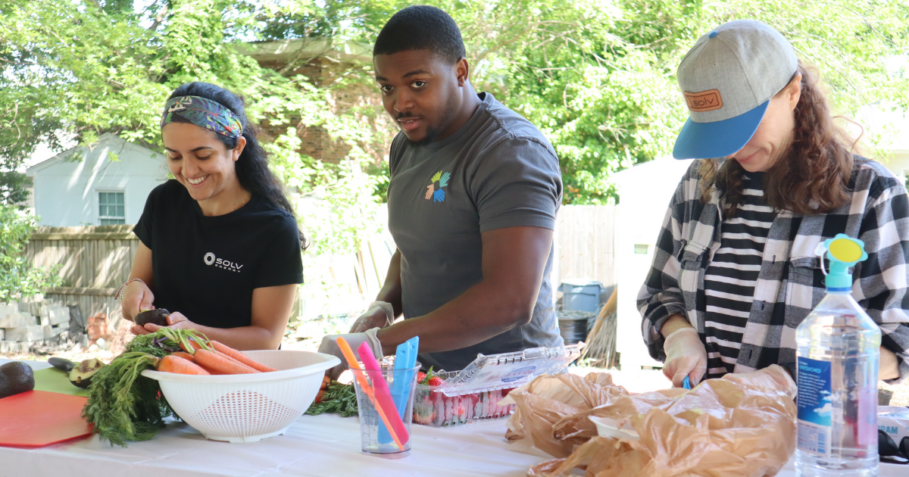 Our Raleigh team joined local Girl Scout Troop 167 on April 29th for a belated Earth Day lesson where girls earned our Food Rescue patch by learning about food waste and what food insecurity is. The Girl Scouts completed activities where they enjoyed a delicious fruit smoothie made with overripe avocados and replanting food scraps with a gardening activity where they used paper pots to plant a sprouted green onion bulb.
Back to all news