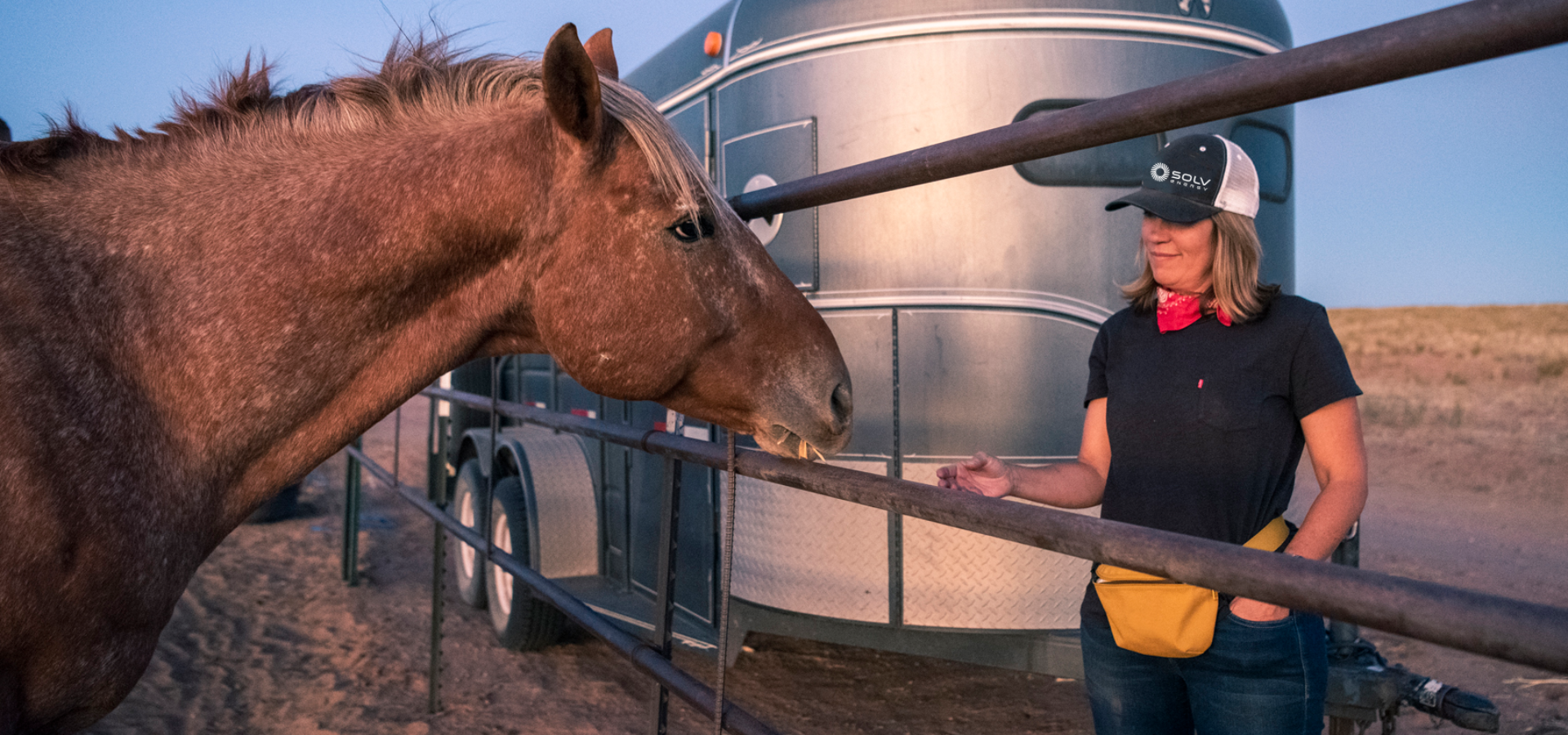 04.03.23
SOLV Energy believes that renewable energy plays a vital role in creating a brighter future, and that every person can make a difference in their quest for a more sustainable planet. We're committed to protecting our environment and motivating others to take action by providing learning activities, expanded access to educational resources and, for the first time, a scholarship program for high school students pursuing degrees in renewable energy and climate.

The PowerUp! Renewable Energy Scholarship will award $1,500 to six high school seniors in the U.S. This nationwide opportunity helps us extend the reach of our STEAM education initiatives beyond the areas immediately surrounding our offices and projects. All applications received will be reviewed by a diverse board of employees from SOLV Energy and SEI.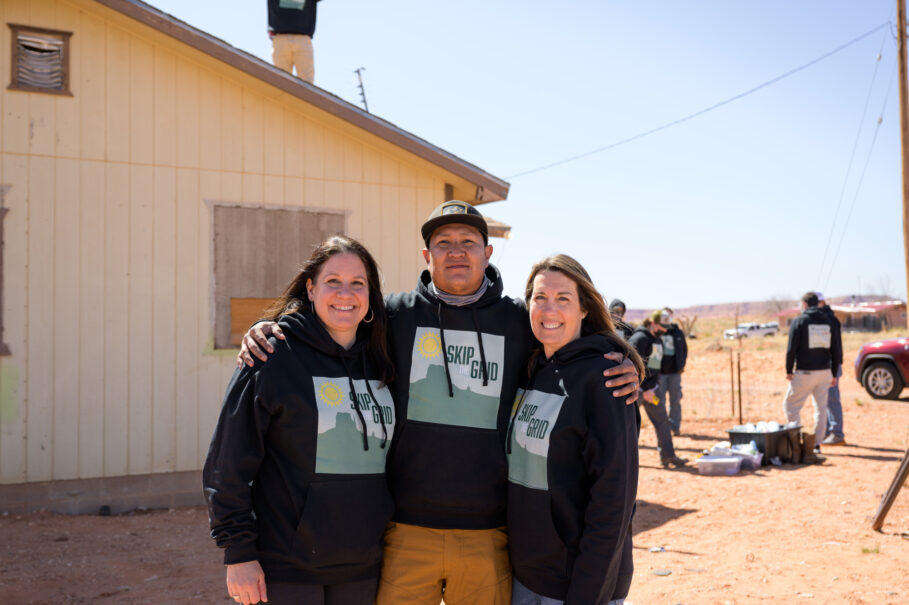 Jennifer Hershman and "Skip the Grid" project partners in the Navajo Nation.
Curiosity and opportunity led me to my career in the solar industry. After nearly 30 years working in commercial construction, I was asked to work on a solar project for an existing client in 2008. At the time I didn't know much about renewable energy, but with demand for solar on the rise due to the Investment Tax Credit (ITC), I was interested in the opportunity to gain experience in this area.
Five years ago, I took on a part-time role developing the community relations program for SOLV Energy. Today, as the Director of Community Relations, I work with a team of two other incredible women to engage our employees in initiatives that generate good energy in the communities where we live and work. Through partnerships with five core non-profit partners that align with our values and mission, we've launched STEAM education and youth leadership programs across the country.

My hope is that the PowerUp! Scholarship helps inspire curiosity in clean energy and creates opportunities that opens doors for more people to pursue careers in the solar industry. Solar projects are having positive impacts on communities across the U.S. and we need people from all backgrounds to keep us moving forward. Whether it's your first job out of school or you pivot from another specialty, there's space for everyone in the solar industry.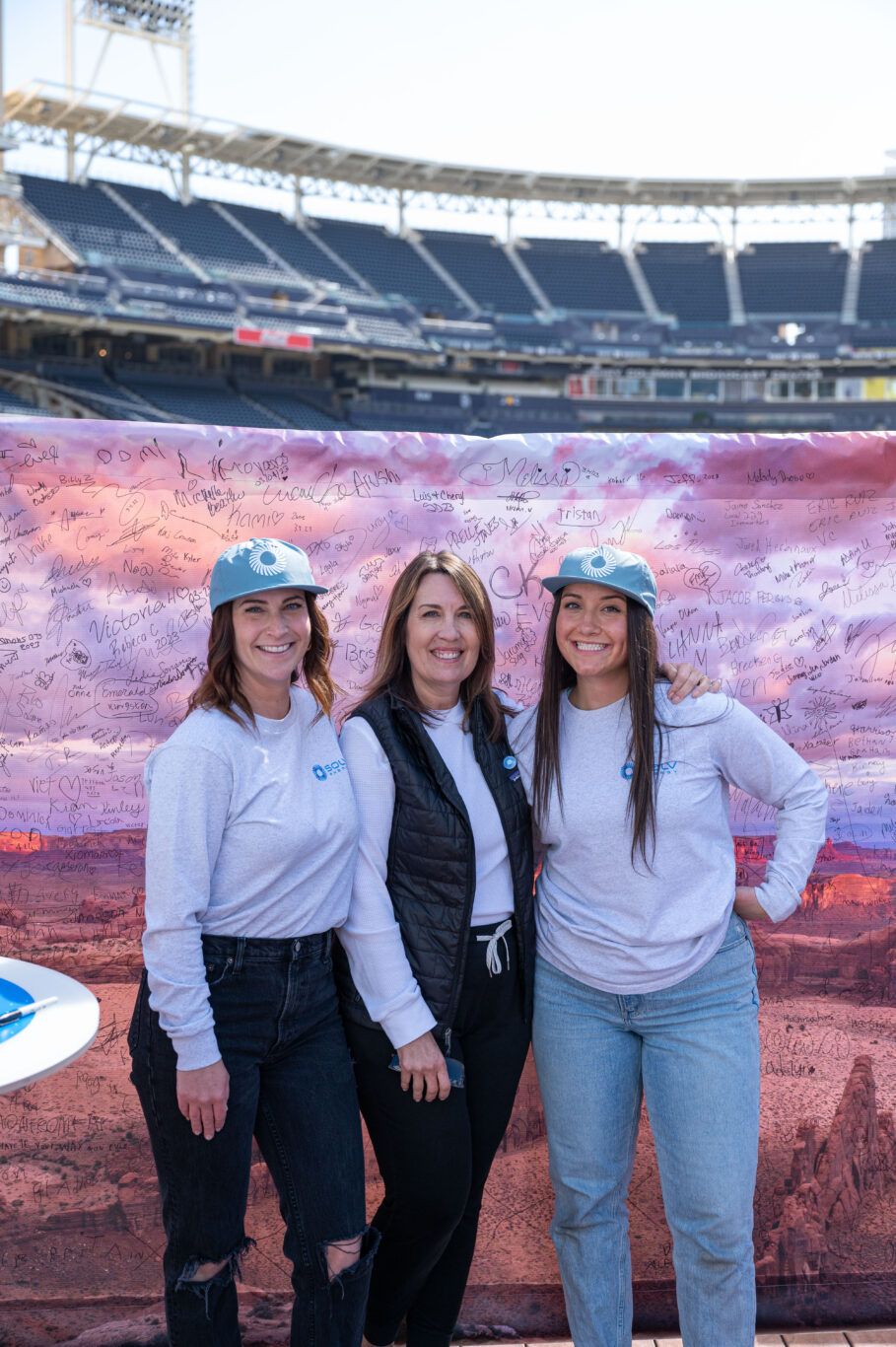 The SOLV Energy Community Relations team, Alyssa Grant, Jennifer Hershman and Alli Comings, sharing good energy at a San Diego STEAM education event.
Back to all news