Renewable Energy Scholarship
SOLV Energy was founded in 2008, inspired by an opportunity to bring cleaner energy solutions to our partners and the areas in which they operate. Since then, SOLV Energy has become the leading solar utility EPC and O&M provider in North America, building over 10 GW of solar energy projects, offering superior service, providing dependable jobs and lending support to the communities where we work.
At SOLV Energy, every individual is passionate about improving our planet. Our mission is to make a positive difference wherever we go through projects that generate good energy for people and the planet.
Let's PowerUp!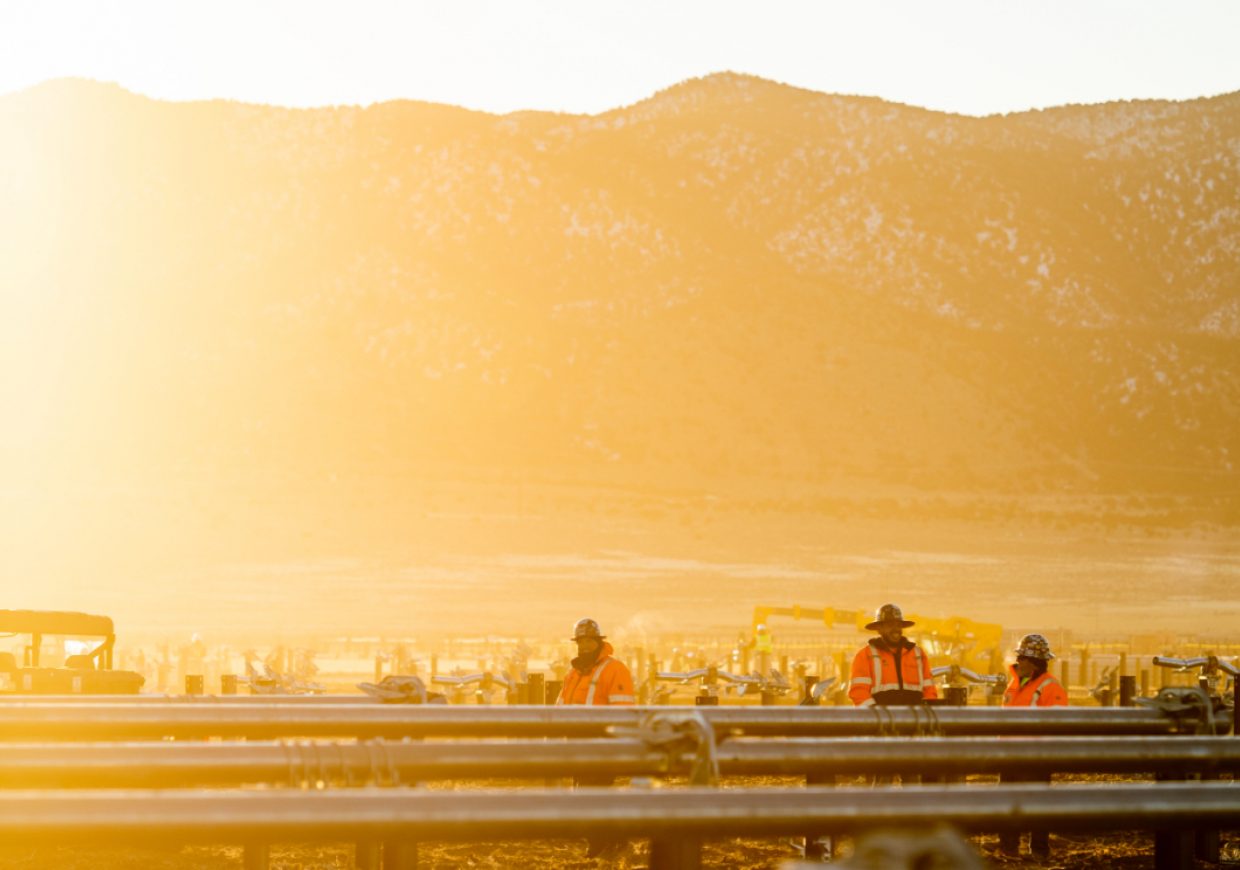 Introducing the
PowerUp! Renewable Energy Scholarship
SOLV Energy's commitment to creating a brighter future doesn't stop with our projects. We recognize the ripple effect our work makes and our responsibility to produce and share that good energy.

SOLV Energy is proud to announce the inaugural offering of our PowerUp! Renewable Energy Scholarship. The PowerUp! Scholarship gives us the opportunity to engage with you and learn more about your passion for renewable energy. Up to 6 high school seniors will be awarded $1,500 each to use toward their education to help create a more sustainable planet.
How to Apply:
Essay Topic: SOLV Energy believes that renewable energy plays a vital role in creating a brighter future, and that every person can make a difference in their quest for a more sustainable planet.
Write a 500-1,000-word essay explaining how you plan to use your education to help achieve this goal. Include your experience with a high school or community outreach project that shows how you are working toward this goal. Include illustrations or pictures as needed.
Eligibility: Currently enrolled high school seniors with a minimum combined 3.0 GPA, who are accepted to, and have committed to attend a trade school, community college or 4-year university in the fall of 2023. In order to receive scholarship funds, you must provide us with an official letter of enrollment from your school.
Selection & Notification Process: An internal committee will evaluate the applications and notify the winners via your email address by May 31, 2023. Awards will be distributed to each student by June 30, 2023.
Application Process: Submit your essay by May 6, 2023, including your official academic transcript (via mail) and two (2) signed letters of recommendation: One letter from a high school teacher who you took a class from and one from a community member (both via email). A community member could be a person from your school district, community, school district board member, or someone from an organization where you've volunteered. Please also provide an enrollment acceptance at your future school.
Judges: SOLV Energy has partnered with SEI. SEI is an environmental nonprofit that builds leaders to drive sustainability solutions. For over 25 years, SEI has partnered with schools, communities, and businesses to develop leadership pathways from elementary school to early career. SEI's flagship programs (Energize Schools, Energize Colleges, Climate Corps, and Energize Careers) educate and empower students and emerging professionals to create thriving, resilient communities.
Email: scholarships@solvenergy.com with the subject "PowerUp! Renewable Energy Scholarship" and include an attachment of your essay, letters of recommendation, future school enrollment verification including your email address
Please send a hard copy of your official academic transcript to our San Diego office:

SOLV Energy
Attn: Good Energy Team
16680 West Bernardo Drive
San Diego, CA 92127

SOLV Energy is committed to awarding as many students as we can but due to the large number of applications, we are only able to award scholarships to 6 applicants each year.