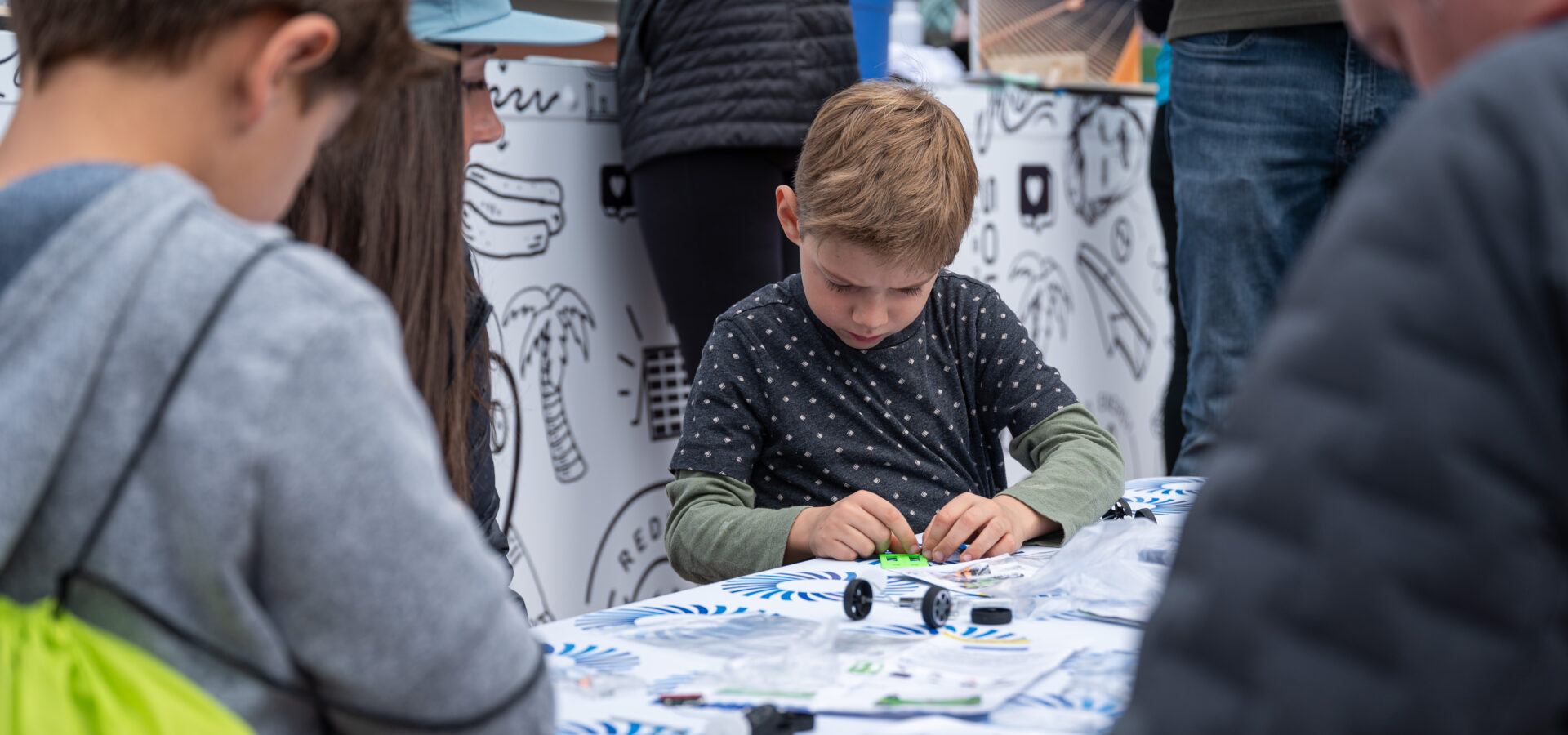 08.21.23

At SOLV Energy, our commitment to energy innovation goes beyond harnessing the sun's power; it extends into the hearts of our local communities. Our mission is not just to deploy more good energy, but to nurture relationships, create opportunities, and support the areas we work and live in.
We invest in education because we believe that today's students are tomorrow's solar energy pioneers and are critical to building the strong and diverse solar workforce. As students across the country gear up for a new school year, we're reinforcing our efforts to enhance their learning journey and introduce them to the endless possibilities solar energy can offer.
Our teams across various project sites have been actively involved in back-to-school drives, providing both essential school supplies and insights into the exciting world of solar energy. A significant example is our Wildflower solar jobsite in Wells, Mississippi. Here, our team packed over 600 backpacks and raised over $1,300, which was matched by SOLV Energy, resulting in a $2,600 donation to the local Feeding America food bank affiliate, Sacred Heart Missions.
Through our transformative initiatives at Stratford Elementary School and Red Mesa High School in the Navajo Nation, we're cultivating educational environments that transcend traditional learning. Our efforts not only improve academic resources but also introduce students to the practical and exciting prospects within the renewable energy sector.
At Red Mesa, for instance, we've invested $165,000 in a new STEAM lab. Here students can bridge the gap between theory and practice, delving into hands-on activities with advanced technologies, such as VR/AR and robotics. At the heart of these school transformations are innovative spaces called Good Energy Corners. These innovative spaces immerse students in solar technology, allowing them to tinker with solar-powered tools like the Goal Zero solar system, made up of a solar panel, battery, and two lights, and DIY solar cars.
From learning about utility-scale solar projects to understanding the benefits of solar energy, these hands-on experiences inspire them to envision a future in solar energy, with a real understanding of the immense possibilities the field holds.
We understand the immense job-creating potential of the solar industry, with over 260,000 good-paying, family-sustaining jobs currently supported across the U.S., and an expectation to double this number over the next decade, and we want today's students to benefit from this growth. This momentum isn't just creating installation and construction jobs; there are roles in sales, finance, operations, marketing, human resources, community relations, and so much more that will require skilled and trained workers to lead in.
Choosing to be part of the solar workforce is more than a career decision; it's a choice to be an agent of good energy. When you join us, you're not just helping to bring clean, affordable power to communities. You're becoming part of a ripple effect that goes beyond the solar panels we install.
Each project we undertake sparks an upsurge in local economies. Our need for local goods and services creates a domino effect, benefiting an array of businesses and individuals. From equipment manufacturers like Vermeer in Pella, Iowa, to the restaurants that serve our team lunch, our operations support jobs across a diverse spectrum of sectors. This economic surge creates opportunities for all, strengthening the community fabric.
In this context, we see every young learner as a potential future solar professional and design our community projects in a way that inspires curiosity and provides students with the ability to understand how they can be a part of the brighter future we're working every day to create.
Discover more about our community engagement efforts here: https://www.solvenergy.com/initiatives
Back to all news