02.24.22
By Hilary Sigler, External Communications Coordinator
As a part of National Engineers Week, we're shedding some light on another member of our team. Meet Assistant Project Development Manager, Allie Hecht. In her Q&A below, she shares how she got her start in solar, what she loves about working for SOLV Energy and how she works with our Engineering, Procurement, Estimating teams and more to deliver quality service to our clients.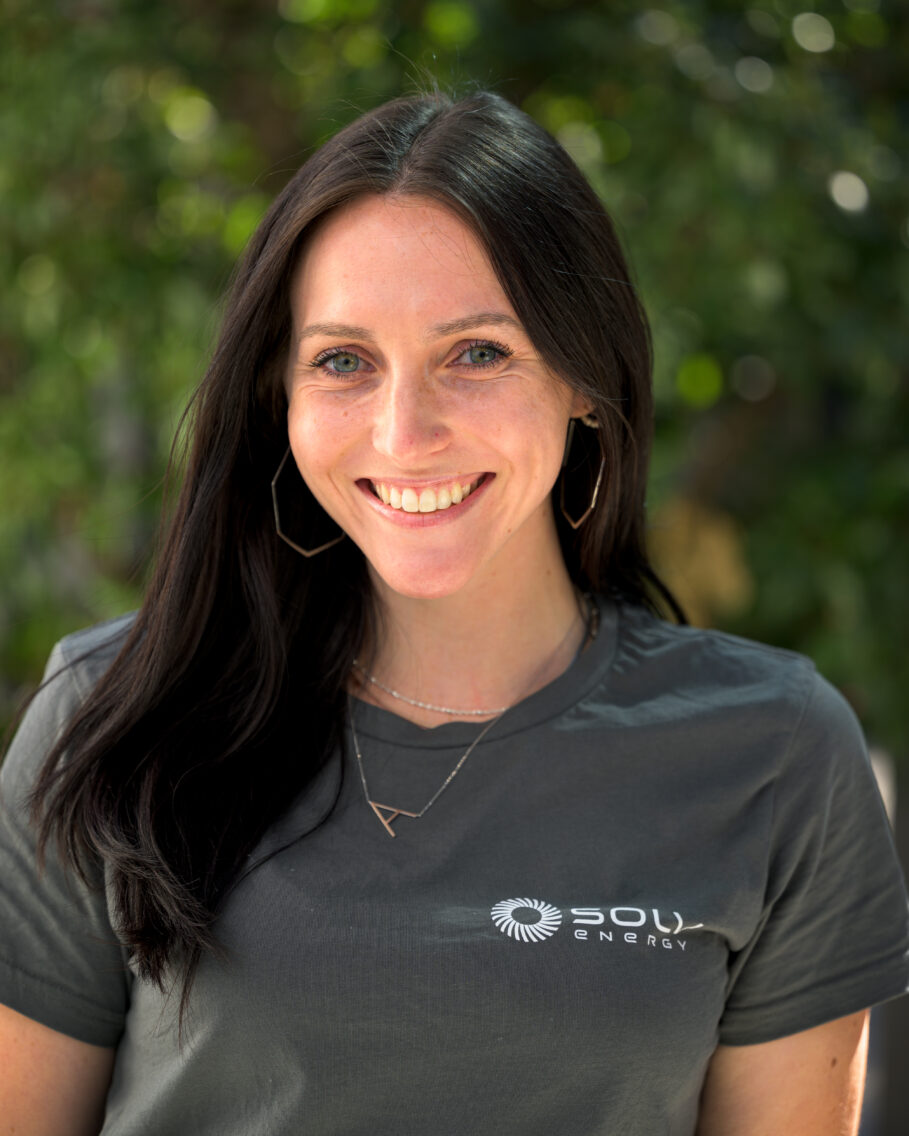 Q: Did you have a background in solar or renewables prior to joining the SOLV Energy team?
A: I received my bachelors degree in Environmental Studies from University of California – Santa Barbara in 2019 and then started working with SOLV Energy two weeks after graduation.
Q: What made you want to begin a career in the solar industry?
A: My undergraduate studies had a big influence in helping steer my career path. I wanted to join an industry that would allow me to see the tangible benefits of my work and with the growing support of renewable energy; like solar, it seemed like the perfect fit.
Q: How long have you worked in the solar industry?
A: In July, I will have worked for SOLV Energy for 3 years!
Q: What do you love about working at SOLV Energy?
A: SOLV Energy has managed to hire the most supportive and hardworking people I have ever had the pleasure of working with. The office has a wonderful atmosphere, and our executive team is always looking for ways to nurture their employees' careers.
Q: What does your typical day look like in this role?
A: Most of my day is spent working with clients and understanding how SOLV Energy can best support their energy storage projects. I am then able to communicate their vision to our engineering team and our external partners. It's from here that we can create a complete proposal package for the client and show them why SOLV Energy is the best choice for the job.
Q: Do you have a team or other departments that you work with?
A: I am the business development lead within the energy storage team, and I get the privilege of interacting with almost every team; specifically, SCADA, Interconnect, Engineering, Estimating and Procurement.
Q: What is something that stands out to you in this role that is different from your past experiences?
A: Energy storage is a newer division with SOLV Energy and within the renewable energy market. I am constantly adapting to the latest batteries and technologies as the industry adapts to developer and EPC needs.
Q: So far, what has been your favorite part about your time at SOLV Energy?
A: I have really enjoyed traveling to project sites across the United States and getting to see the amazing progress our teams have made!
Q: Can you share a fun fact that someone may or may not know about you?
A: I am currently getting my MBA at the University of San Diego with an emphasis in Corporate Social Responsibility.
Q: What is your 'why'? (Your motivation for everything you do each day)
A: The ability to work for a company that understands the importance of leaving the world better than when we found it. I know I am making an impact every day and want to ensure a bright, sustainable future for the next generation.
Back to all news