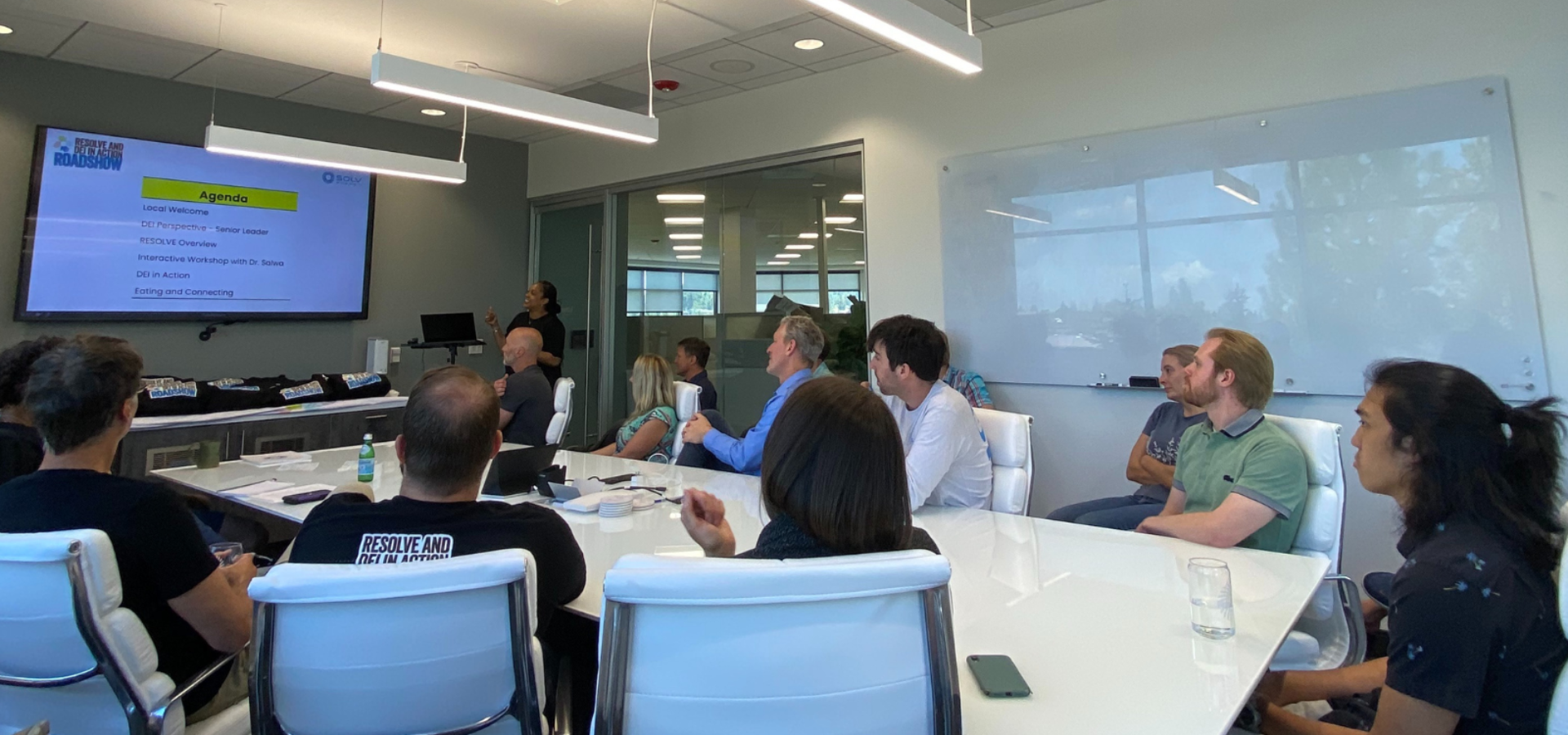 07.25.23
In May 2023, our Resolve DEI council announced the Resolve and DEI In Action Roadshow, an 18-city DEI awareness and community service campaign. The Roadshow included 12 tour stops with one final stop that hosted a virtual session to ensure all SOLV Energy employees were included in the DEI message. Each stop of the Roadshow consisted of two parts: the Resolve workshop segment and the DEI In Action service and cultural awareness segment.
ShaLonda Dwight, SOLV Energy's Director of Talent Acquisition & Diversity, shared that "Building a diverse, equitable and inclusive organization is fundamental to who we are and aspire to be. The RESOLVE DEI Council created the RESOLVE and DEI In Action Roadshow as a way to connect with employees to provide education, support and resources that help us flourish. The Roadshow connected over 500 employees across 11 locations and donated a total of $30k to10 non-profit organizations that serve people from marginalized communities from 7 demographic backgrounds. Leading the Roadshow directly equipped team members with greater DEI awareness and access to resources that promote a culture of inclusion. I'm proud of what we have accomplished so far and excited for the future as we continue working to foster inclusive workplaces where all of our employees feel a sense of belonging!"
The Resolve workshop segment took place at one of our local job site locations. The interactive workshops were hosted by senior SOLV Energy leaders, members of our Resolve council, and an expert DEI facilitator. Local SOLV Energy team members had the opportunity to share about their personal experiences in a controlled and safe environment.
The DEI In Action segment partnered with a local non-profit organization that serves individuals from marginalized communities. These community service and cultural awareness activities joined SOLV Energy leaders, members of our Resolve council, and our SOLV Energy team to support the local community is areas of focus such as: women, Latinx, Black, Asian, LGBTQIA+, veterans, and people with disabilities. Resolve council members shared their experiences during each stop of the Roadshow, check out their highlights and takeaways below.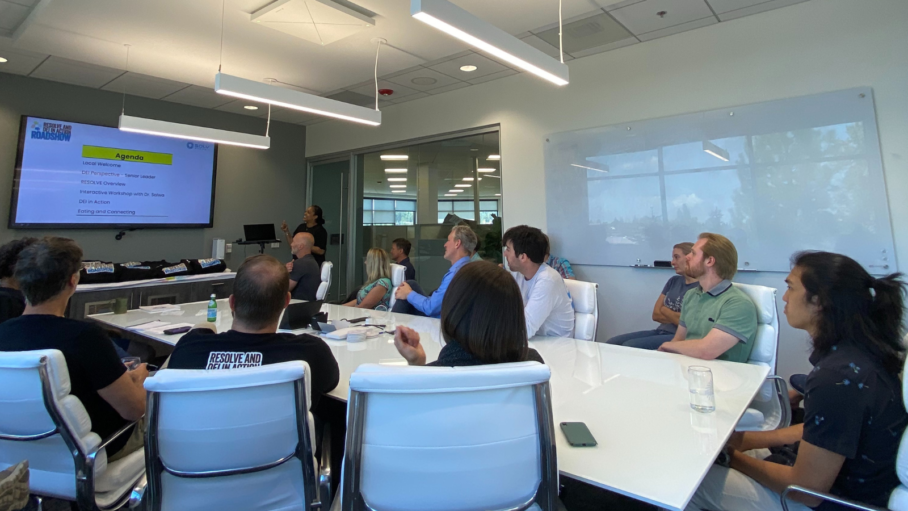 On May 18th, 2023, Resolve Roadshow stopped in Bend, Oregon. The DEI training was split into two sessions where each group actively participated in open discussions, remained engaged and receptive to the training. Dr. Salwa created a safe space for everyone to share their thoughts and experiences. Specifically, I remember discussing with a co-worker the impact of the training on fostering a more open and inclusive atmosphere and how she would apply the tools she learned to some challenging areas in her daily life at work.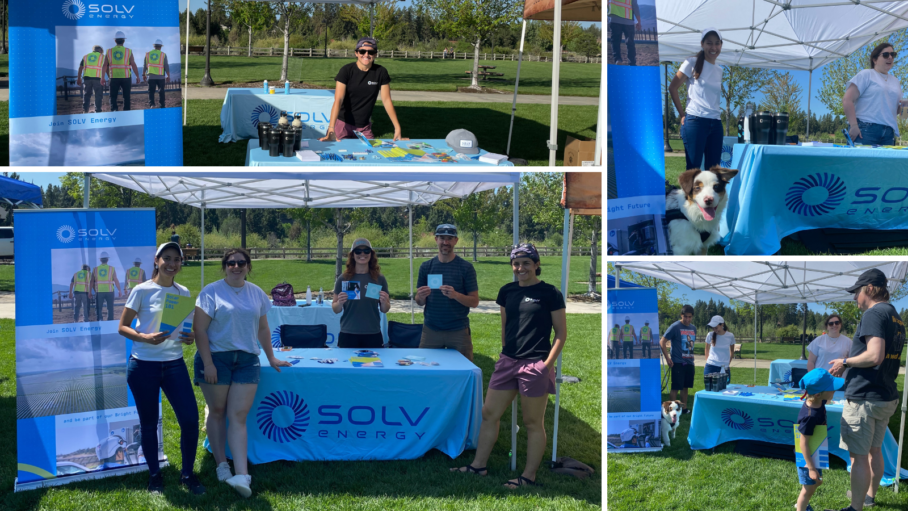 "Volunteering at the Happy Girls Run significantly impacted the Bend Team, particularly in terms of increasing their cultural awareness and community service engagement. The direct beneficiary of this fundraising race was Saving Grace. Saving Grace offers safety, hope, and healing to survivors of intimate partner violence and sexual assault and engages Central Oregon to build life free from violence. Through SOLV's volunteer efforts, team members had the opportunity to cheer on participants, distribute water and interact with those that stopped by the SOLV tent. The immense gratitude from each person who stopped at the SOLV tent was clear. Volunteering at the Happy Girls Run allowed the Bend team to actively contribute to the community and make a positive difference. It instilled a sense of pride and fulfillment, inspiring team members to seek out more opportunities for community service and create a lasting impact beyond the event." - HV Project Engineer, Vanessa Leite.
Back to all news