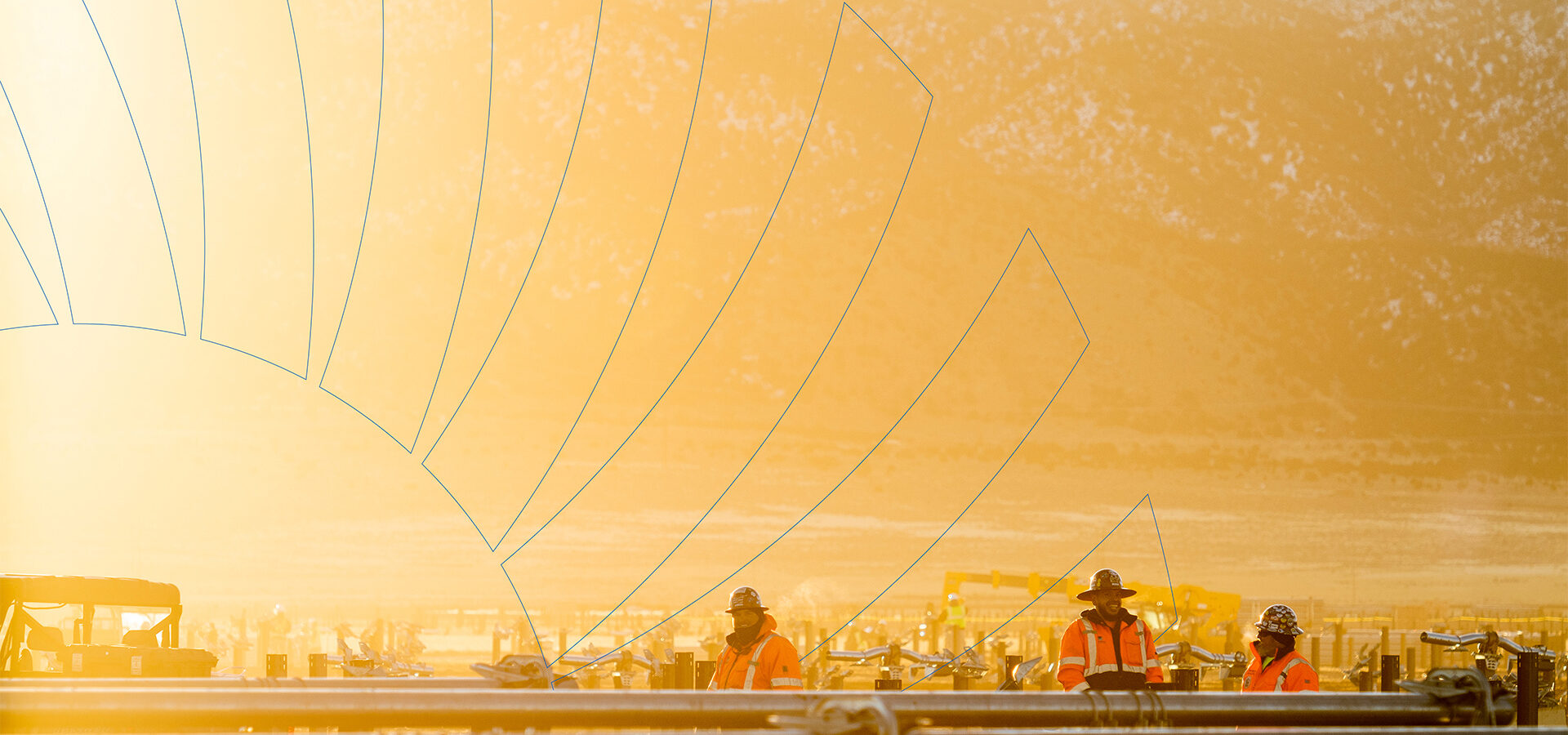 04.22.22
By George Hershman, CEO
Earth Day has always been incredibly important to those of us working in renewable energy. Modern life revolves around electricity, and we at SOLV Energy and other renewable businesses are dedicated to powering peoples' lives in a sustainable way.
Last Earth Day, the Biden Administration set a new target for the United States to achieve: a 50-52% reduction (from 2005 levels) in greenhouse gas emissions by 2030. This announcement was made during last year's Leaders Summit on Climate and it vastly increases the scale of our national ambition to save the planet for future generations to enjoy. Renewable energy is essential to meeting this new target, not only as a way to produce emission-free electricity but also as a source of good-paying jobs for Americans around the nation.
At SOLV Energy, we're committed to continue deploying more solar energy than any other utility-scale solar installer, and we're also eager to do our part as a company to be more sustainable and thoughtful in our practices. Last year we named a Sustainability Manager with over a decade of experience in renewables, and we're honing an Environmental and Social Governance (ESG) strategy that we're excited to unveil later in 2022.
We entered the industry in 2008 with a goal to deliver solar energy on a scale that hadn't been seen before. In 2021 we struck out as our own company, choosing the name "SOLV Energy" because we want to make all of our decisions based on what we can do to solve the energy crisis.
The solar projects we've installed combine to annually power 2.8 million homes, avoid 47 billion pounds of CO2, generate 30 MWh of clean energy and translate to 2.4 billion gallons of gasoline left unused. This is the legacy of SOLV Energy so far, and the one we're most excited to continue building as we launch into the most important decade for renewable energy in our history. Being to keep all those gallons of gas unused and avoid all those metric tons of CO2 while creating good-paying jobs across the country is what helps keep us going each day.
Working at SOLV Energy means dedicating our careers to doing our part, and for Earth Day 2022 we are recommitting ourselves to sustainability with new fervor. We're excited about our upcoming ESG announcements and are dedicated to raising the bar and getting it right so we can live up to our name. Keep an eye on our website for more exciting news to come on ESG measures to make SOLV Energy more sustainable, and have a happy Earth Day!
Back to all news